January 27, 2009 - 9:23am
Been Here Six Weeks and Baking again!
This site is responsible for getting me back in the kitchen and baking.  I can't thak you Floyd and all the folks on the site enough.  It has been life changing.
My current personal benchmark.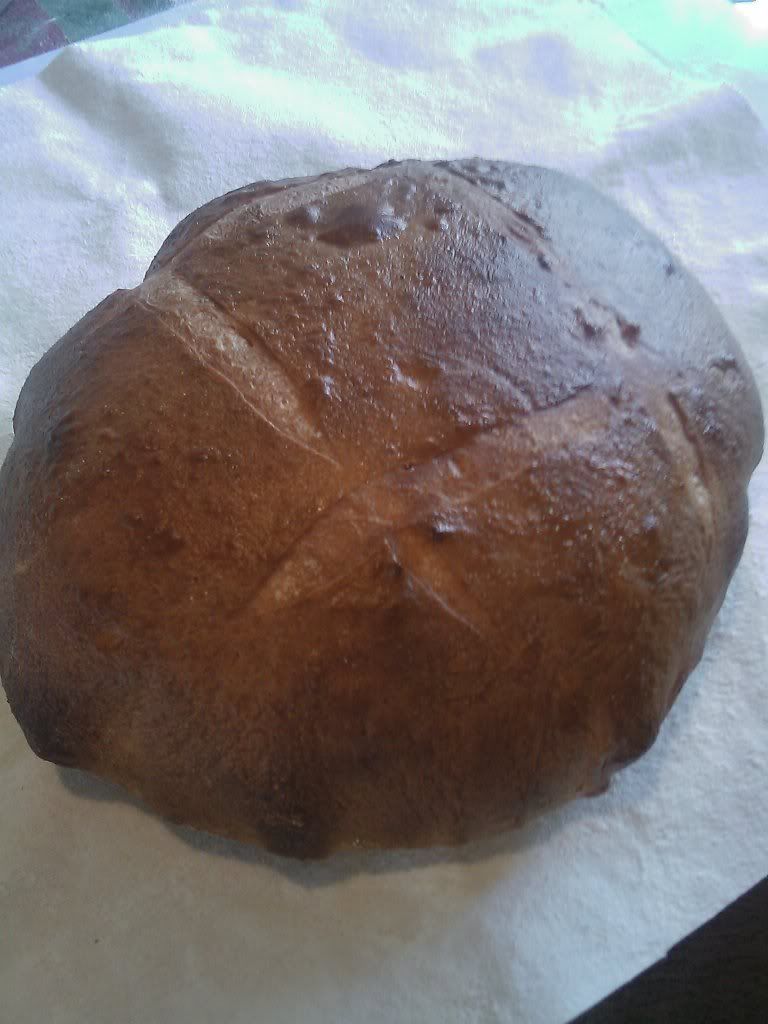 The blob in the middle stuck to the peel and hung over the edge of the baking stone but it baked!
The crumb picture is fuzzy not the bread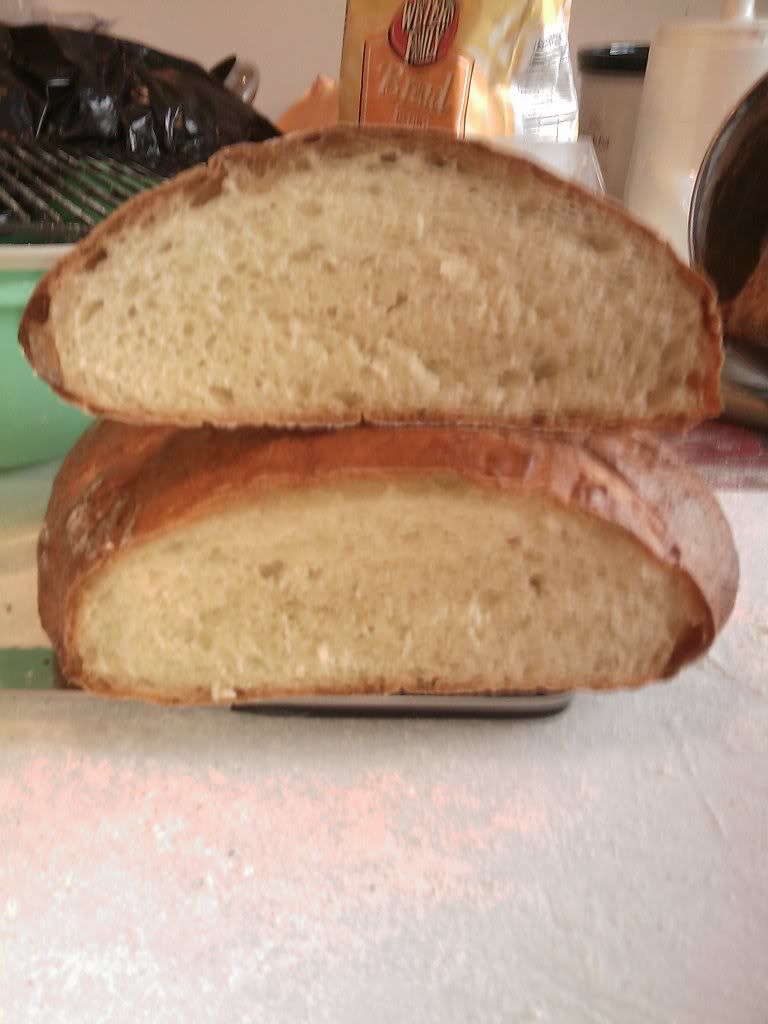 THe photos and bread will all get better--I promise.
H.