January 18, 2009 - 3:47pm
Several people posted videos on how to braid dough, and they looked so easy, I though, "Hey, maybe even I could do that."  So, I found a challah recipe here.  Unfortunately, now I can't find the one I followed.  Anyway, I was reasonably pleased for a first effort.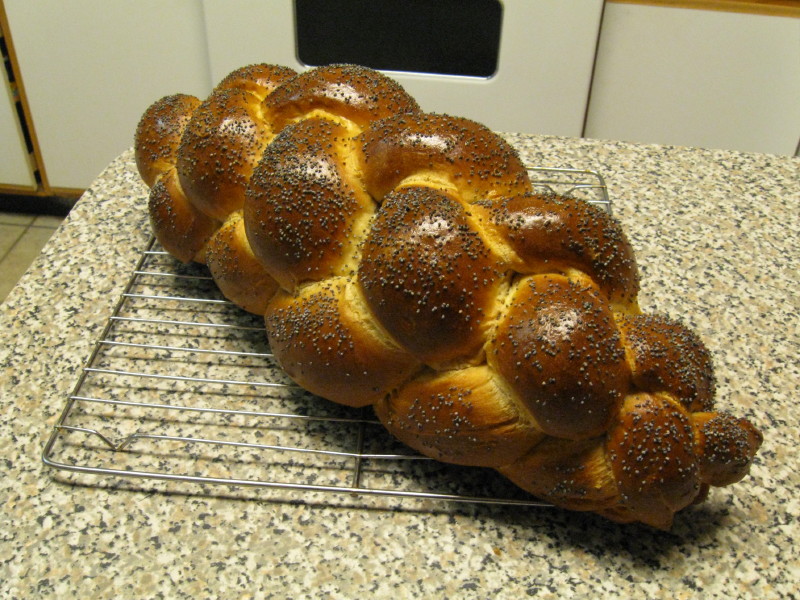 I used Maggie Glezer's approach to a six-strand braid.
Dave