January 17, 2009 - 2:41pm
I really like Hamelman's light rye bread (from his book "Bread", page 197).  I bake it fairly frequently and use it mostly for sandwiches and toast. I prefer a little tighter crumb so I don't use his 6 fold French method (page 249) nor Bertinet's slap and fold method when making this bread.  I simply use my Kitchen Aid and give it a couple of stretch and folds during bulk fermentation.  Anyway, for my taste this is a great bread, as is his Vermont Sourdough with Whole Wheat (on page 154).  For those who haven't made this bread, it's a winner and fairly easy to make.
Note: I doubled the recipe and these boules are approximately 3 pounds each. 
Howard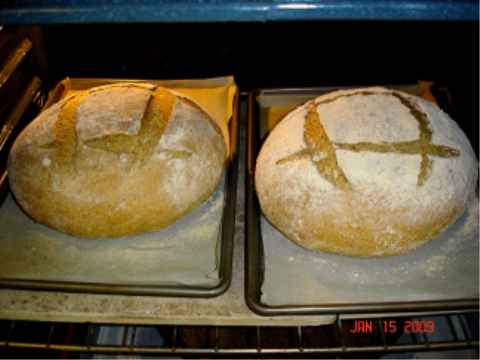 In the oven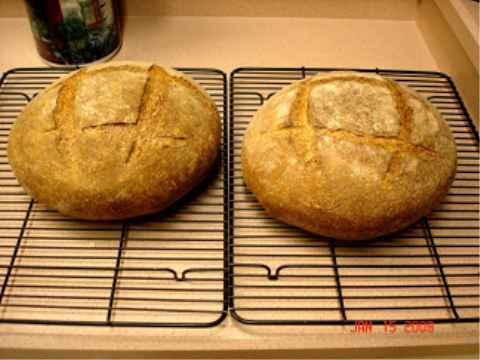 Cooling rack