January 15, 2009 - 8:38am
I saw a great presentation from Peter Rheinhart on www.ted.com (really great) and subsequently this website. I never realized more people are that interested in the real breadmaking.... it started for me when my Swiss baker told me he had no 'bread' when I ordered one. I had to first tell him why I wanted the bread...
Here is my first contribution to this forum: Zopf! Original Swiss / Austrian, (braided bread?)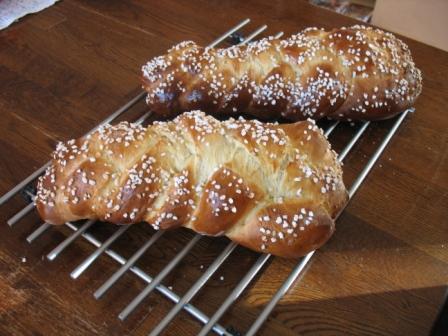 These two have a bit too much sugar on top, but the kids....
The one above was done by a friend of a friend. She was near professional and
I have not tried to copy this, yet. Does anyone know how this is done?
Groeten,
Jw.