Scoring Homework Pics - Thanks David!
Inspired by dmsnyder's excellent scoring tutorial post, I decided to try the C&C San Fran and see what I could do following his pointers. I didn't want to pollute his post with my amateur pics.
I did 2 loaves that both look like they went in underproofed. Using a double-edged razor blade on Starbuck's stir-stick, I put 3 shorter slashes on one loaf and 2 longer ones on the other. I held the blade at less than a 30° angle and slashed quickly. I have not made this dough before, but it was a lower hydration than I usually create and seemed much easier to score.
Here they are, before, after and long views: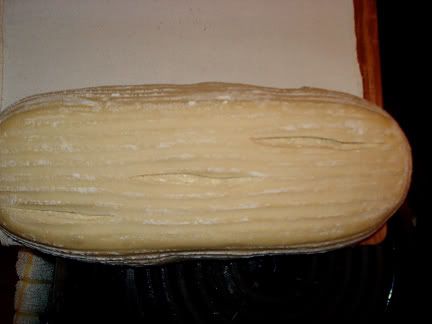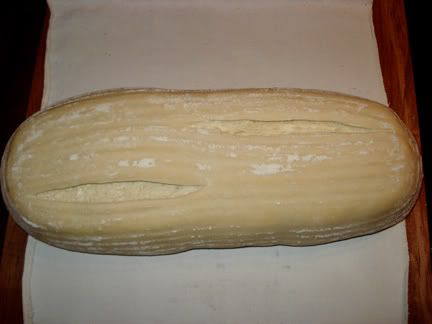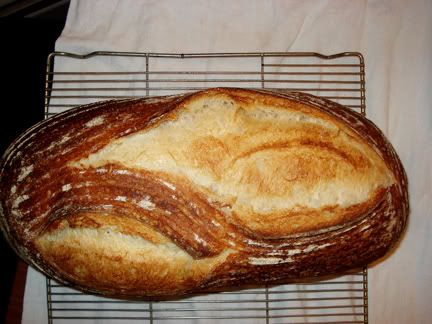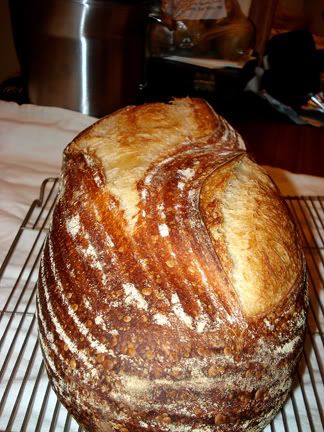 Here's a close up of an ear: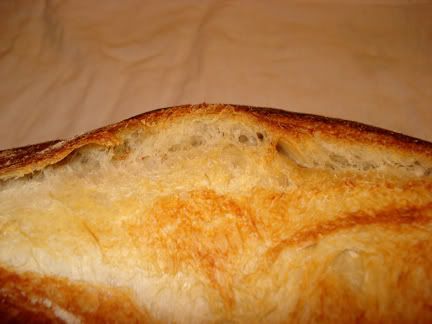 and some strange blisters/bubbles, many that were 1/4" or more high: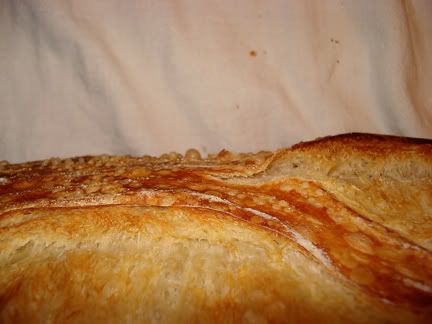 And now I have to grind out the wait before cutting...