December 20, 2008 - 1:31pm
"Light Rye" Molasses Bread Recipe
Well this bread smells great but its not quite what I was expecting. It turned out a LOT darker than the pictures in the recipe I used. I am waiting for it to cool right now so we'll see how it tastes later. I got some good rise in the oven but they kind of split open on the side. I'm thinking this was probably due to inexperienced shaping methods.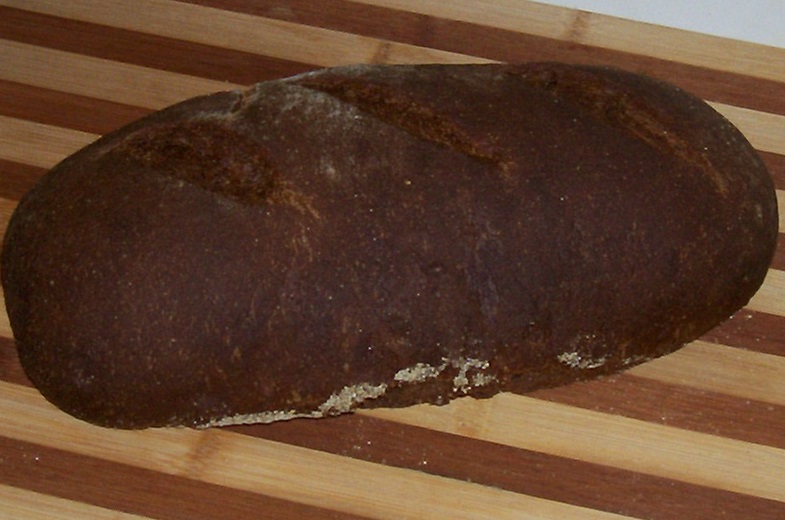 I found the recipe at
http://www.elise.com/recipes/archives/004274georges_light_rye_bread.php
I'm kind of worried my loaf is actually burnt on the ouside but I don't want to cut it yet to taste it because its still pretty hot. They don't smell burnt though.....