Scoring is another thing I am loath to give advice on, because I'm stink at it. But I have learned quite a bit this year, so I'll share what I do know.
One thing I have found it is helps to have a decent tool. I made a lame out of a coffee stirring stick from Starbucks and a double-edged razor blade.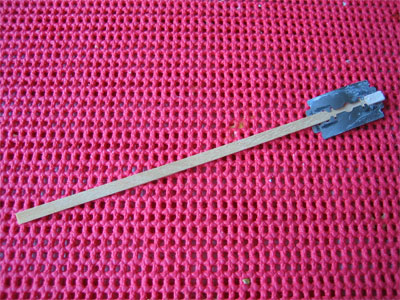 Although on a baked loaf it often looks like one would score across the loaf, in fact the lines one carves nearly run straight down the length of the loaf.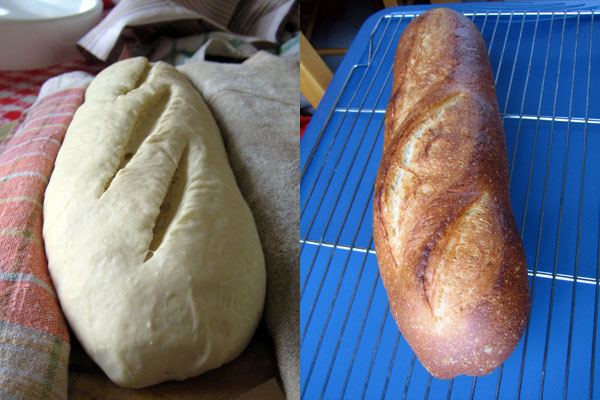 When the loaf is baked, the scores "blossom" and spread across the loaf.
A few other things are worth noting. Notice how one does not carve straight down into the loaf. If you like the look of a grin on your loaf, carve in at an angle, somewhere between 30 and 60 degrees from the vertical.
Also notice the depth of the cuts. I find I am happiest when I carve at least a half an inch into the loaf. On larger loaves I even go deeper. Under-scoring, by just breaking the skin of the loaf, like this: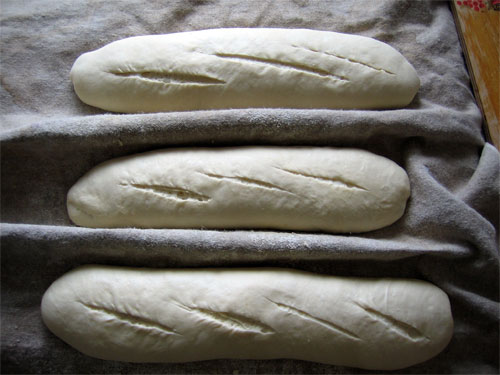 Results in a less attractive final loaves.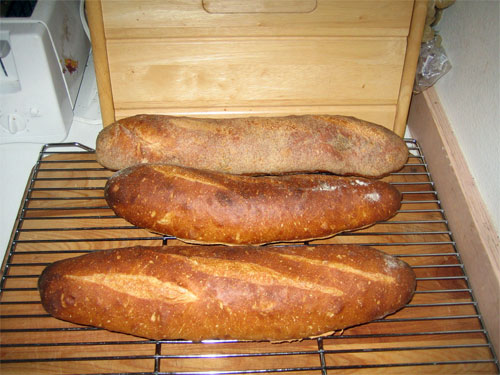 Notice that I also got the angles wrong and cut too much across rather than down the loaf. Live and learn!
Next tip: Number 3: Bake with High Heat.
Lesson Five, Number 4: Scoring