October 30, 2005 - 3:12pm
My first shot at Melon Bread
I made Melon bread for the first time today using the recipe posted by minako. We loved them.
I followed her directions with only I few adjustments. One adjustment I made was to put no egg in the bread dough and 1 whole egg in the cookie dough. I also didn't happen to have any pastry flour in the house, which I assume is what she meant by "soft flour", so I used all-purpose unbleached flour in both doughs.

Here are the doughs when they were ready to shape. The cookie doughs had been chilled and the bread doughs had already risen once.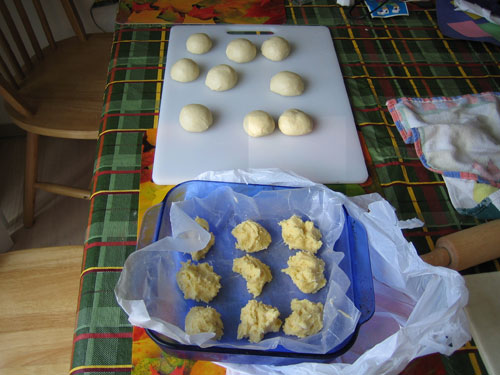 After rolling out one of the cookie dough circles, I placed a ball of bread dough inside and wrap it up.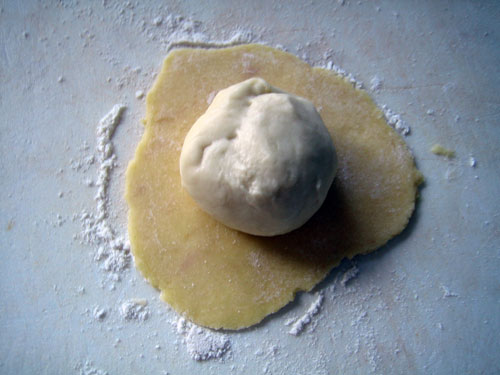 Then I flipped them over, score them gently with the back of a butter knife, and sprinkled on a little sugar.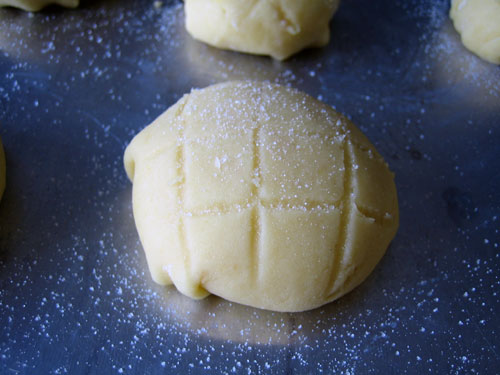 Ready to bake!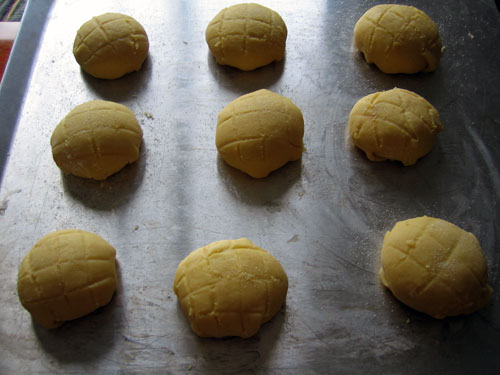 Here they are done. It looks like I should have scored them a bit more, because the melon-y pattern completely disappeared.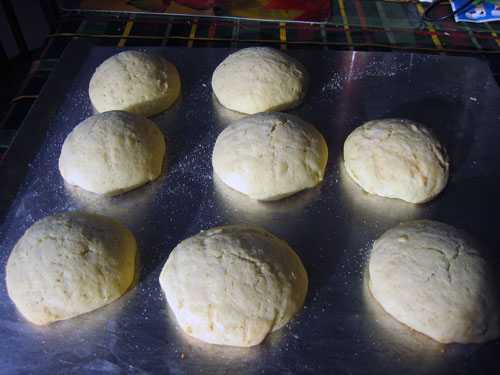 Up close.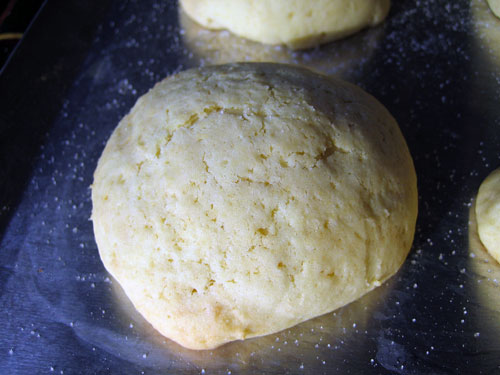 No matter, the kids loved them!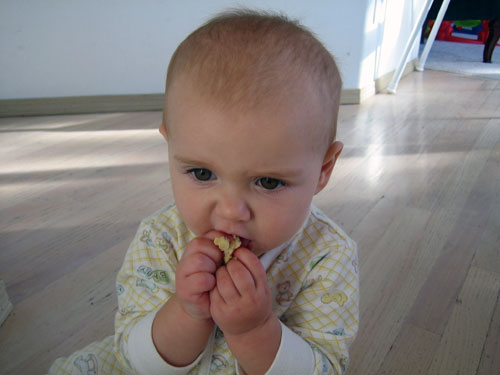 Yum yum.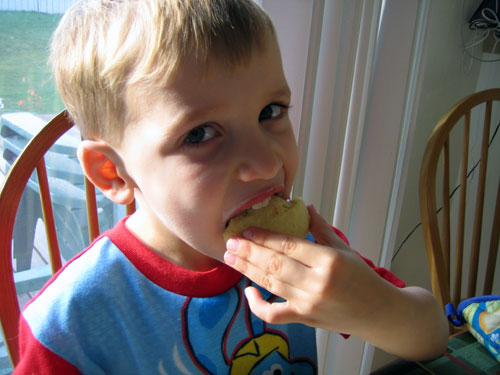 Thank you again for the recipe, minako!