Karin's (Hanseata) Dinkel Walnussbrot
I promised my self to give Karin's Spelt Walnut Bread a Try, recipe here [1], and i finally did yesterday, and i was very satisfied.
i milled My German organic Spelt berries, so iam sure this added extra flavor. As butter milk is hard to come by in Dubai, i replaced Buttermilk in the soaker with yogurt. Next day, the dough come together nicely, was soft extensible and lively. Having learned from other TFL members that Spelt's Gluten is fragile, i mixed briefly, only up to the point where the surface of the dough is smooth and tight.
The Whole spelt also ferments 40% faster than regular whole wheat, so i had to keep an eagle's eye on it. It recieved 40 minutes bulk fermentation, and 35 minutes Final proofing.
It did not spring noticeably in the oven, but slashes opened up quite well. It was in the oven for 15 minutes with steam, and 35 minutes without at 350F.
When i cut into it this morning, it was very soft and aromatic. There was a sweet spicy aroma filling the house even afetr 12 hours of switching the oven off.
I tasted it.. and Boy was i impressed. This is one of thise breads that tastes, looks, and smells heavenly. I thank Karin so much for her recipe, and for her well balanced use of Spices..!
Now, Spelt will never sleep comfortably in my Fridge..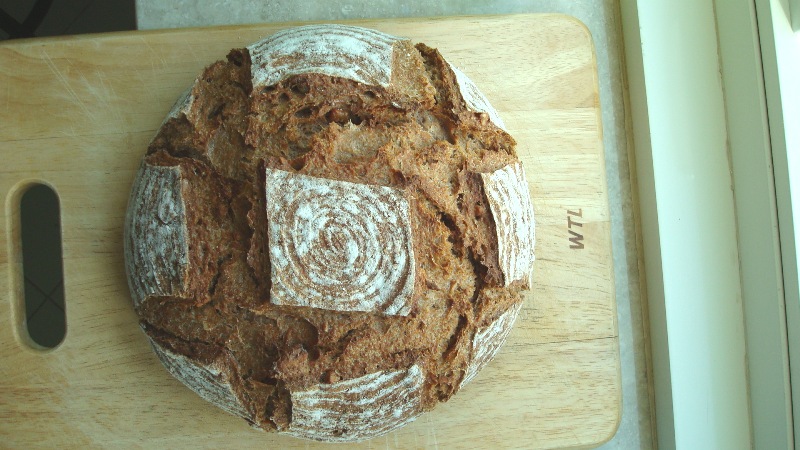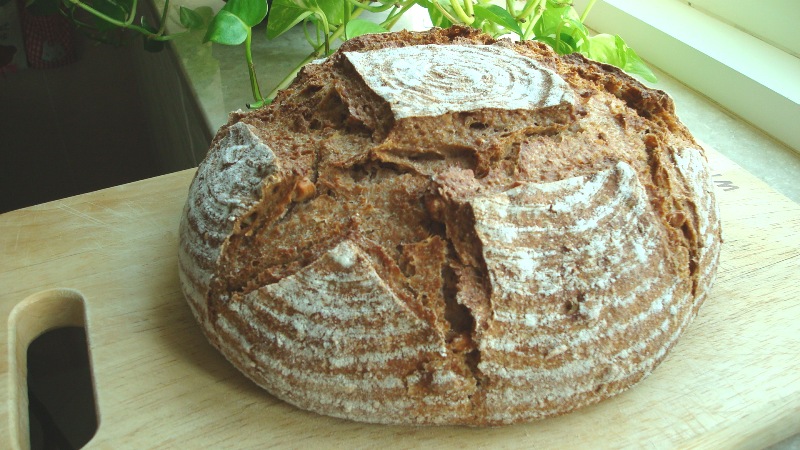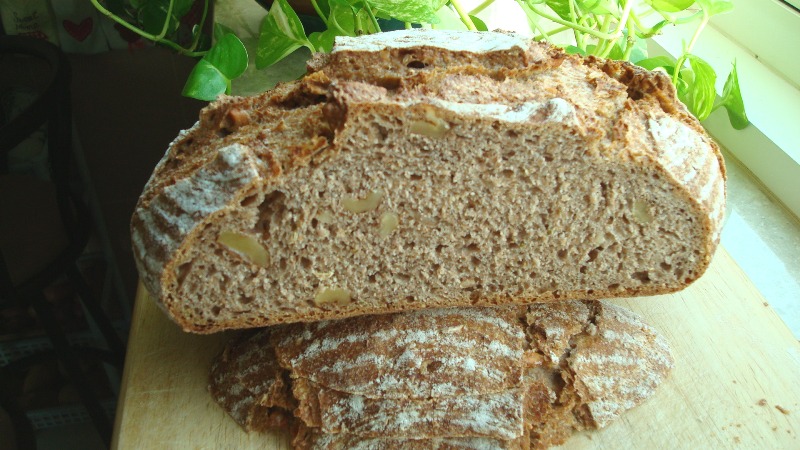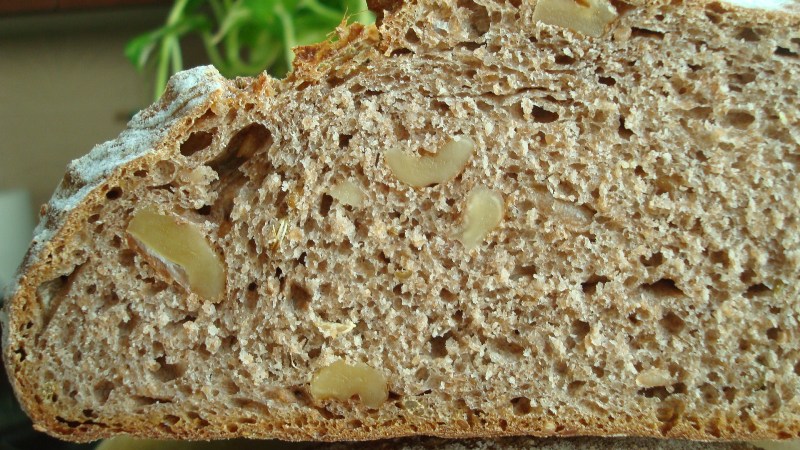 Khalid