November 17, 2013 - 8:29am
Brotform vs Linen Basket - Scoring/Bloom
Does anyone have any comments or experience with this?
Last weekend I baked two loaves...one proofed in a bamboo brotform and the other in a linen lined basket.  Both were from the same formula.  Both retarded in fridge over night.
The loaf that proofed in the brotform had a perfect ear and bloom.  The scoring even felt right when slashing.
The loaf that proofed in the linen lined basket produced a flat scoring.  The scoring did not lift almost at all but just made a flat slit.  See below photos.
Does proofing in a brotform provide extra breathing for the dough during the proofing stage that develops a bit of a skin to the dough?  I have seen many loaves that were proofed in a linen lined basket that produced great ears and bloom.
Also, if this happened to me once or twice, I would not worry about it, but this is now the 3rd or 4th time that I have noticed this happen to my linen lined loaves.  Also, have noticed it happen more with higher hydration doughs.  Also, if lined with seeds in a linen basket, it does not happen.  Perhaps the seeds give the extra breathing to the dough?
Any advice?
John
Loaf proofed in brotform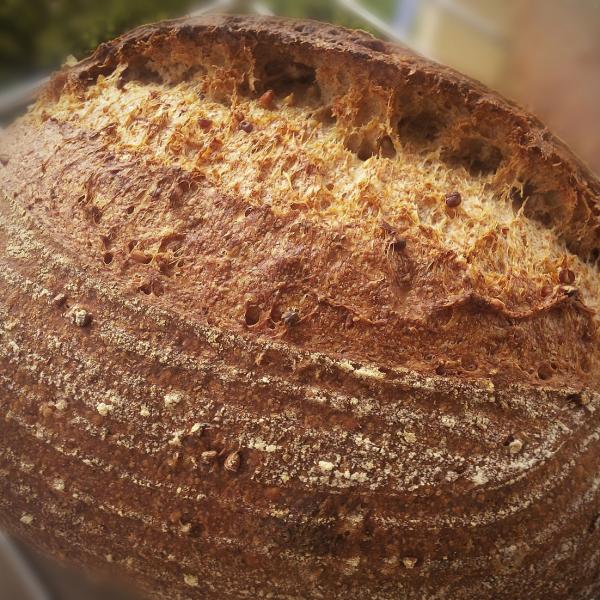 Loaf proofed in linen basket in top right in background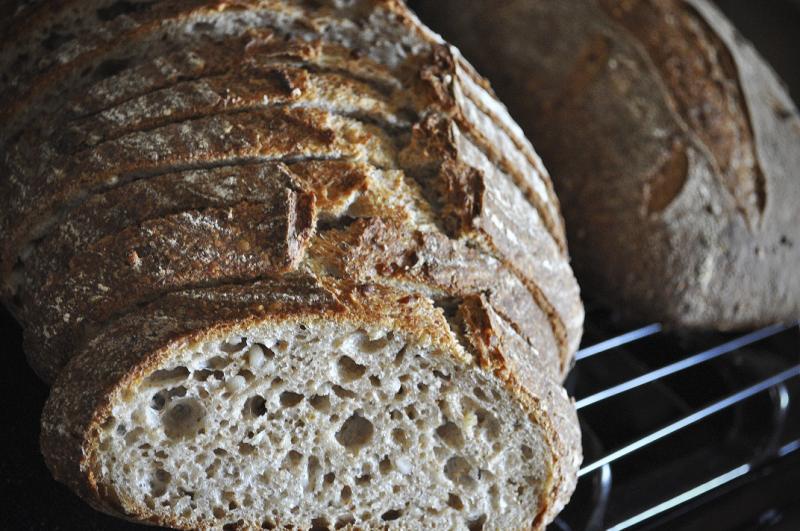 Another a few months ago proofed in linen lined basket.  This this one had other issues as well, but same outcome with flat slash and no bloom.