Last night's dinner was a favorite: White Pizza.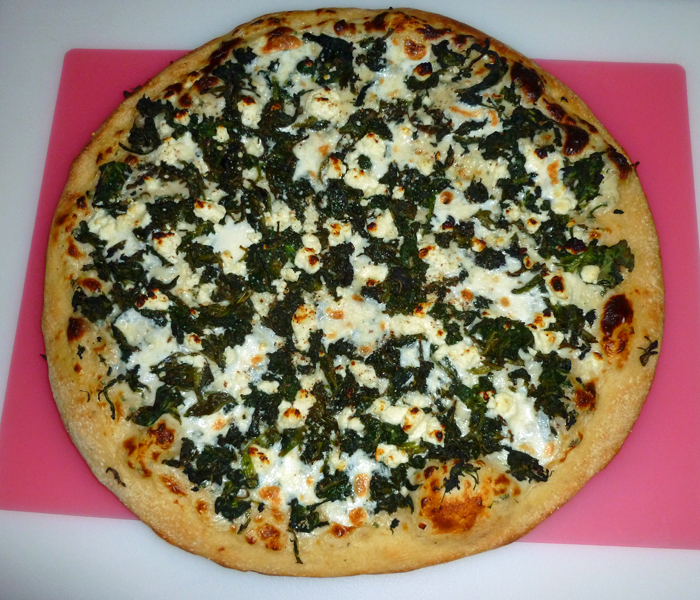 The white sauce is simply a cup of Bechemel sauce with a 1/2 cup of Peccorina Romano, and minced garlic added. The toppings are Mozzerella, Feta, fresh basil leaves, and 8 oz. of wrung-out thawed spinich with a splash of Balsamic vinegar. The dough is 50/50 Semolina and KA All Purpose with appropriate salt, water and a couple of tablespoons of EVOO for flavor and softness.
Baked 8 mins @ 500°F, convection mode.
It lasted all of 30 minutes.;-).
David G