Yeast Water Fake Pretzel Rolls
I wanted to make some YW rolls that had a pretzel twist so we made some pretzel bread crumbs and used them to stick to the outside of some 15% White WW yeast water rolls.   We made some rolls using 4 little balls of dough per roll and some knotted rolls.  All were; retarded overnight, proofed and baked in ramekins.  Also cut the salt in half since the pretzel crumbs were very salty.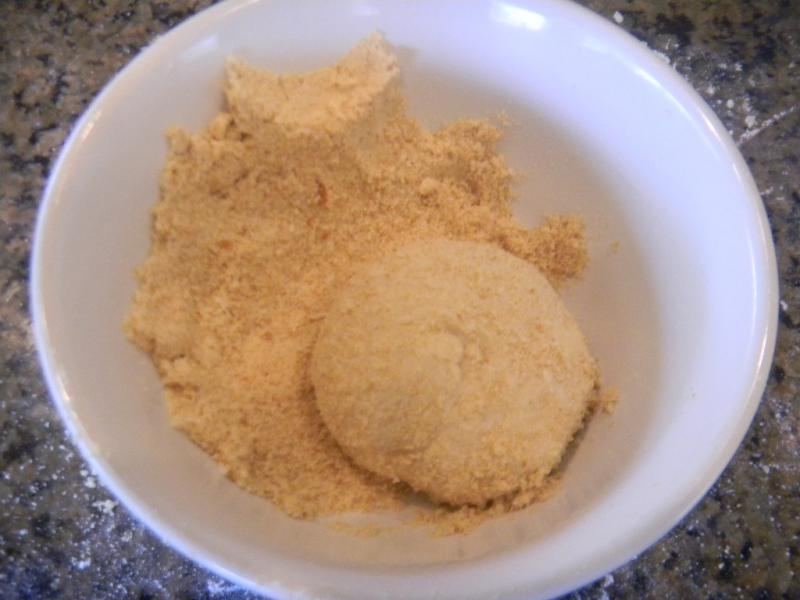 The rolls were baked in my mini convection oven with stream and came out nicely browned, blistered, crunchy crusted with a soft moist crumb.  The pretzels were hardly noticeable,  The next time we will use the pretzel crumbs as altus to get more pretzel taste.  Will also enrich the dough with egg, cream and butter to make a nice hamburger bun  for version 2.  Cut in 3rds, toasted and buttered these are pretty tasty.  Formula and method follow the pix's.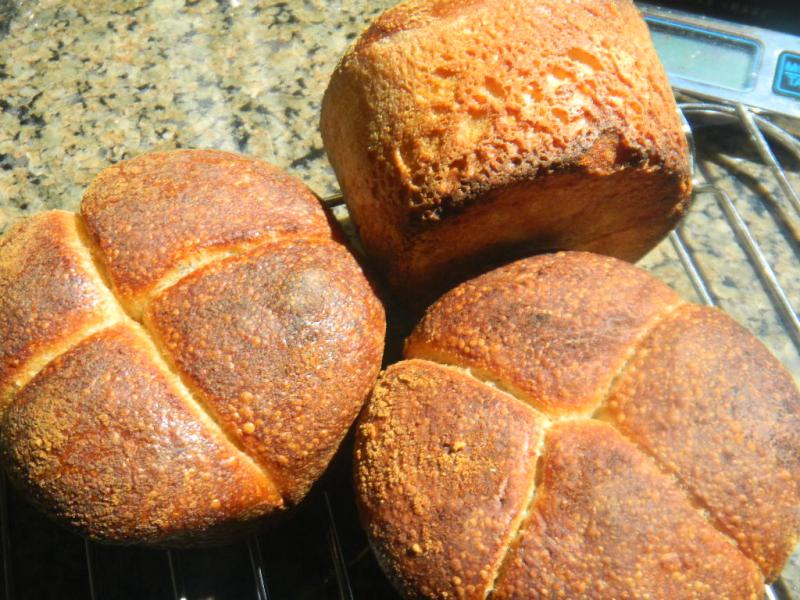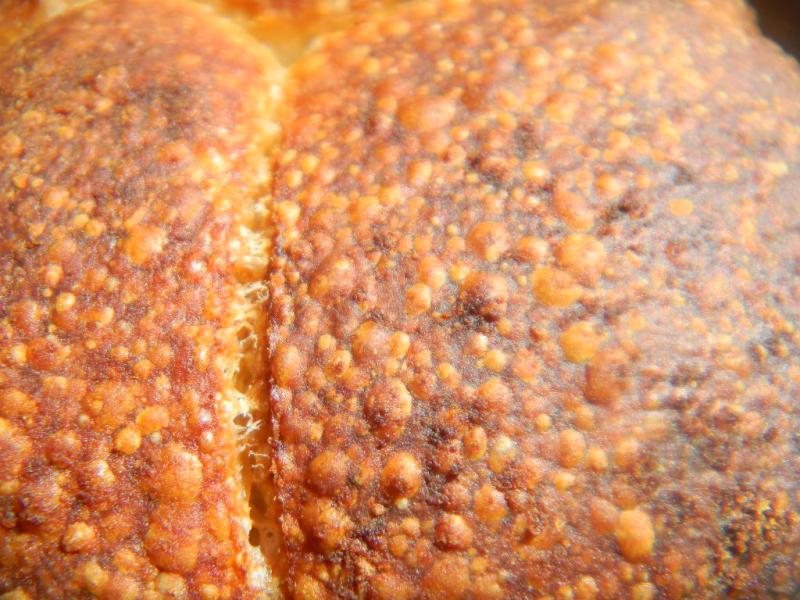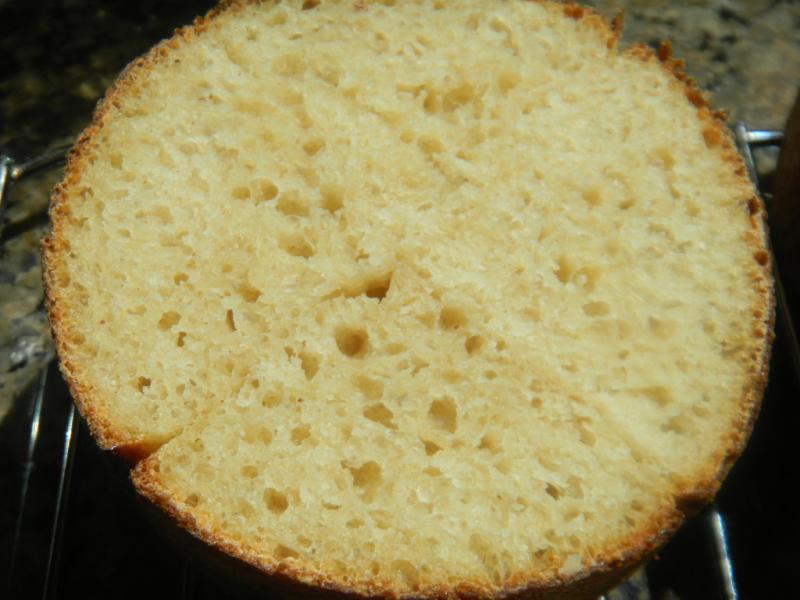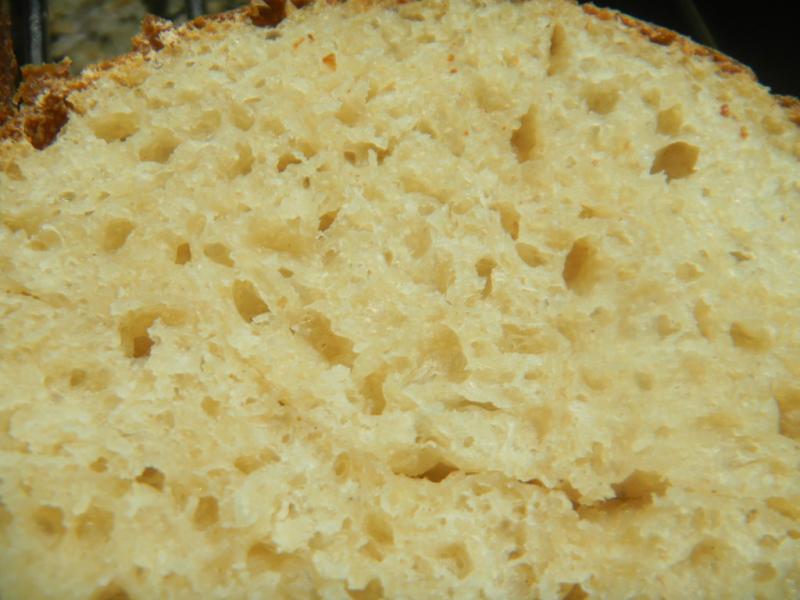 YW Fake Pretzel Rolls
 
 
 
 
 
 
 
 
 
 
YW Starter
 
 
 
 
 
 
Build 1
Build 2
 Build 3
Total
%
Yeast Water
30
40
30
100
23.81%
AP Flour
30
40
50
120
28.57%
Total
60
80
80
220
52.38%
 
 
 
 
 
 
Starter
 
%
 
 
 
Flour
120
28.57%
 
 
 
Water
100
23.81%
 
 
 
Hydration
83.33%
 
 
 
 
Levain % of Total
 
29.97%
 
 
 
 
 
 
 
 
 
Dough Flour
 
%
 
 
 
White WW
50
11.90%
 
 
 
AP
250
59.52%
 
 
 
Dough Flour
300
71.43%
 
 
 
Salt
4
0.95%
 
 
 
Water
210
50.00%
 
 
 
Dough Hydration
70.00%
 
 
 
 
 
 
 
 
 
 
Total Flour
420
 
 
 
 
Total Water
310
 
 
 
 
T. Dough Hydrat.
73.81%
 
 
 
 
 
 
 
 
 
 
Total Weight
734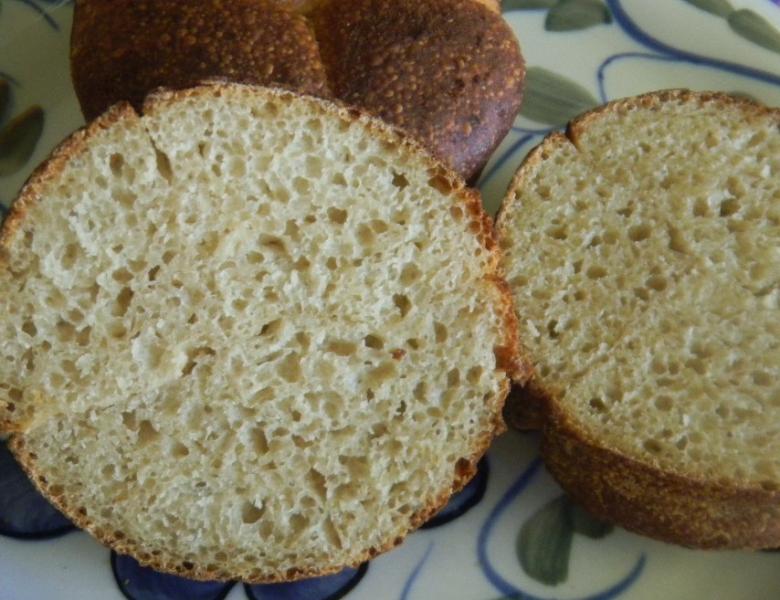 Yeast Water Fake Pretzel Rolls
 Build the levain in 3 stages 4 hours each for a total of 12 hours.  Retard the levain 12 hours.
 Mix the flours with the water and autolyse for 12 hours.
 Make pretzel bread crumbs.
 Mix the levain and the autolyse with the salt for 6 minutes on KA 3.  Move to an oiled plastic wrap covered bowl and rest for 20 minutes.  Do the first of 6 S & F's on a lightly floured surface at 20 minute interval returning to the covered oiled bowl.  After last S & F let ferment in the oiled bowl on the counter for 1 hour  Form into knots or roll of your choice, 4 balls  ( I did some of each).  Dunk individual balls or or bow ties into pretzel breadcrumbs and place in (6) ramekins covered in plastic wrap - then refrigerate 12 hours or overnight.
 Remove from fridge and let come to room temp.  Once rolls have doubled in size from the time they went into the fridge they are ready to bake -  mine took about 2 hours.
 I baked mine in my Cuisinart mini oven with a 1 cup Pyrex cup half full of water in the back and I threw ½ C of boiling water in the bottom.  Pre heat oven at 500 F regular bake.  Put rolls in and steam for 10 minutes.  Remove steam, turn down to 400 F convection  and bake for 5 more minutes.  Remove from ramekins and bake for 5 more minutes or so until center reaches 205 F.   Move to cooling rack until room temperature.