Little Kitchen of Horrors or Tentacles Takeover
On Tuesday a horror scenario unfolded in my Bar Harbor kitchen. Preparing my breads for Wednesday's sale I made the fatal decision to give my doughs the stretch-and-fold treatment instead of just leaving them to the mixer. I had no idea what dark forces I unleashed!
Follow this link at your own risk:
http://hanseata.blogspot.com/2010/07/little-kitchen-of-horrors-or-tentacles.html [1]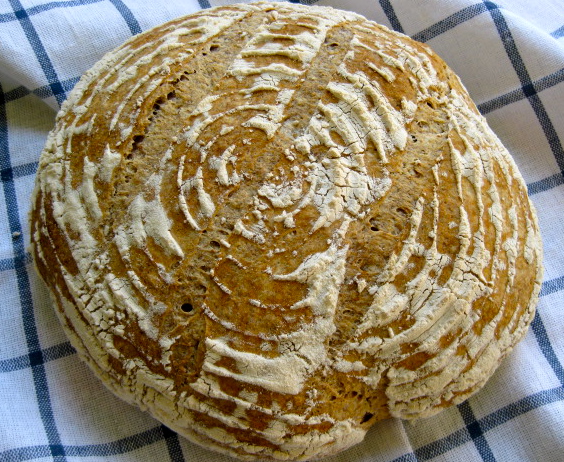 Pain de Campagne, one of the evil perpetrators - after his containment.