A wonderful breadmixing tool you may already own
I don't own a Danish dough whisk but I do own a flat whisk--a tool designed for sauce making. I've found that it not only does a great job of whisking the fond (the brownish bits at the bottom of the sauce pan) and incorporating all the elements of a sauce, it is a splendid bread mixing tool. This versatile tool is strong enough to mix the dough and starter (it does a great job getting into the corners of my smallish SD container). And, because it's made of stainless steel wire, is super easy to clean.
The one I have is made by Rosle (an excellent if spendier brand). I see that the Fantes site has both flat and Danish bread whisks for about the same price (but does the Danish whisks serve the dual purpose the sauce whisk does?).
I'd be interested in hearing from people who have both tools, to see if there is some significant advantage of one over another.
Flat whisk: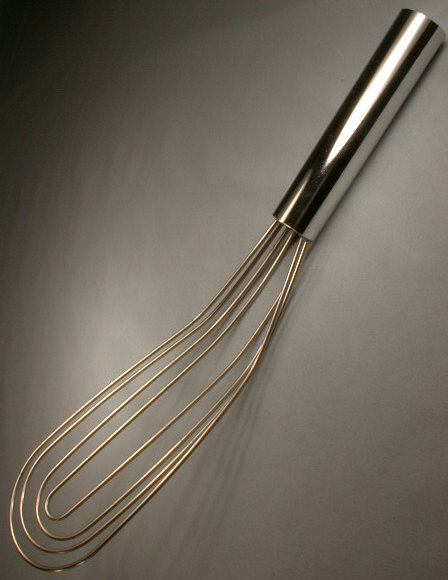 Danish dough whisk: