First baking day in a long time
Today was the first time since before the Haiti earthquake that I was able to bake much of anything.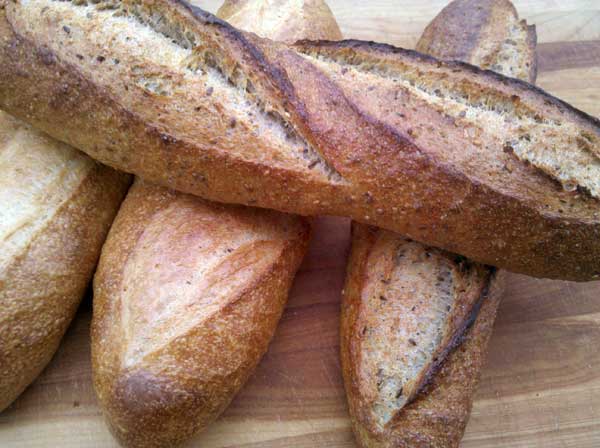 I baked a three seed sourdough (poppy, sesame, and flax) and an Italian bread (a pinch of yeast, some sourdough starter, and a couple of tablespoons of olive oil).  Both batches turned out very well and my starter proved to be amazingly resilient.
BTW, remember the fundraising tool I was working on for Mercy Corps that community members here helped test back in the fall [1]?  It got written up in the NY Times [2] a couple of months ago.  Thank you again to everyone who helped with it.  It has been a tremendous success and helped fund a lot of excellent projects we are doing in Haiti.