December 30, 2008 - 10:42am
Three-Tiered Braided Christmas Bread
I'm a newbie breadophile and I've been baking nonstop for about three months.  Most stuff I make is good, with the occasional clunked.  This came out so good I wanted to share.  We had a large family gathering on Christmas Eve so I wanted to make a special bread.  I found this recipe on Food Network's site...
http://www.foodnetwork.com/recipes/emeril-lagasse/three-tiered-braided-christmas-bread-recipe/index.html [1]
It's essentially three separately flavored bread loaves braided into one big un, the flavors being olive, sun dried tomoato and pesto.  The only thing I changed in the recipe was instead of making the three pastes to flavor the bread I bought 8-ounce containers of pre-made from Whole Foods.  At $4 a pop it was cheaper in the long run and saved some time on an already hectic morning or party prep.  The picture below shows the pre-baked loaf before the final rise: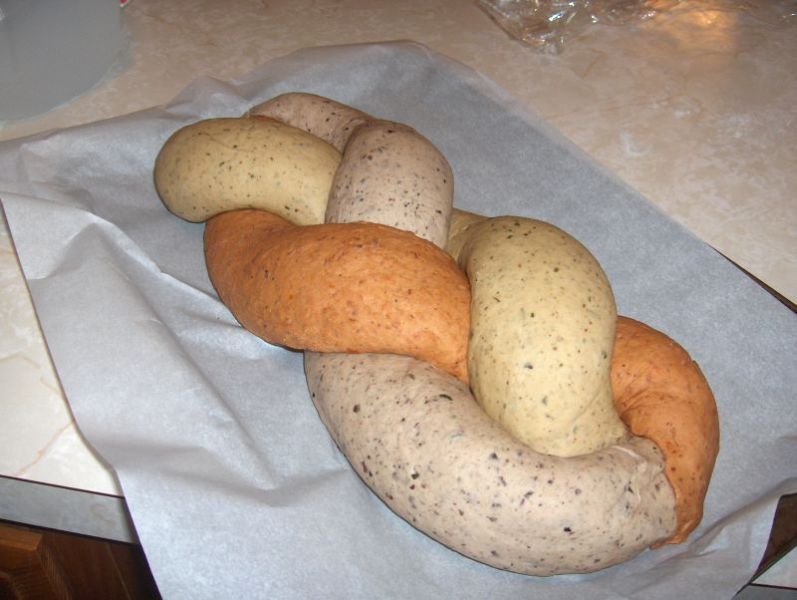 Here's the finished product: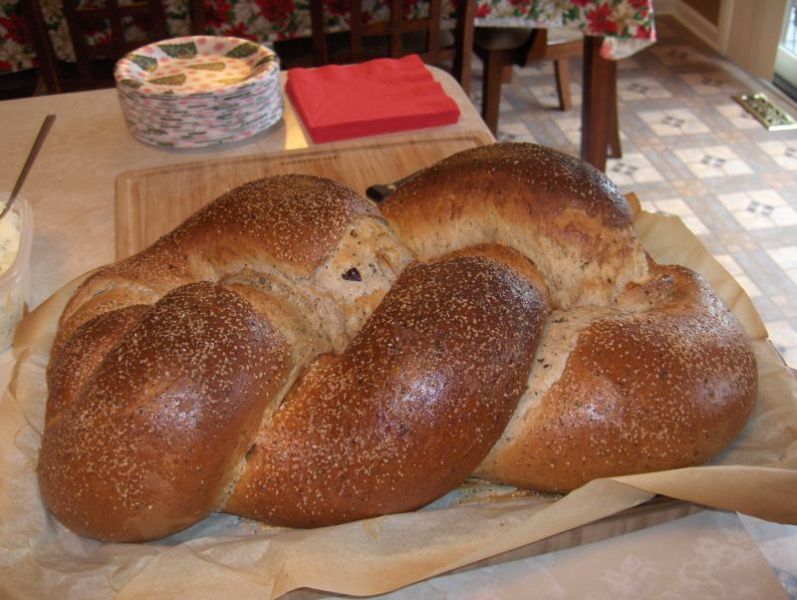 It was a jaw dropper once it was on the table, people were blown away.  It's relatively simple to make except my wife had to explain how to make a braid.  The crust was great, the bread itself was super moist and tasty.  I didn't take a picture of the crumb because I didn't want to dig into it before the guests arrived and when they did I was too busy playing host to snap a shot.
Overall a highly recommended project for a special occasion.