It has been a very busy month. Work, class, guests, birthdays, etc. I've baked fairly regularly, but I haven't had time to take pictures, post recipes here, or experiment.
Today I used my sourdough starter. I've been feeding it once a week, but I hadn't baked with it in a while. I just made some little buns: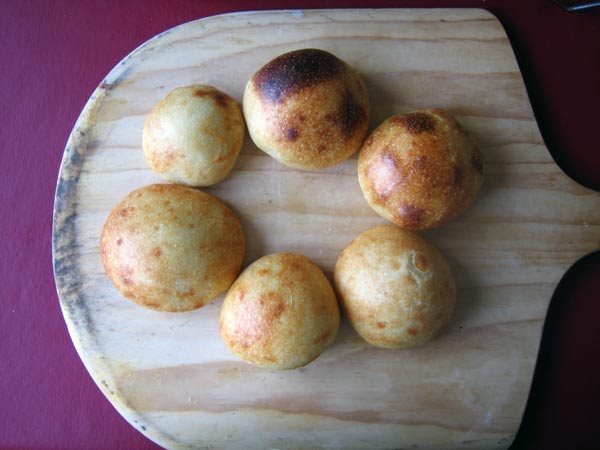 They weren't bad. I served them with a pot of homemade split pea soup.
The real star of the meal were the homemade croutons. I used cheap leftover Safeway french bread that I cubed up and fried in a pan with about half a stick of butter, some salt, garlic powder, and onion powder. They were amazing on top of the soup! I'll have to try making them with some of my bread some time.