November 25, 2021 - 7:05am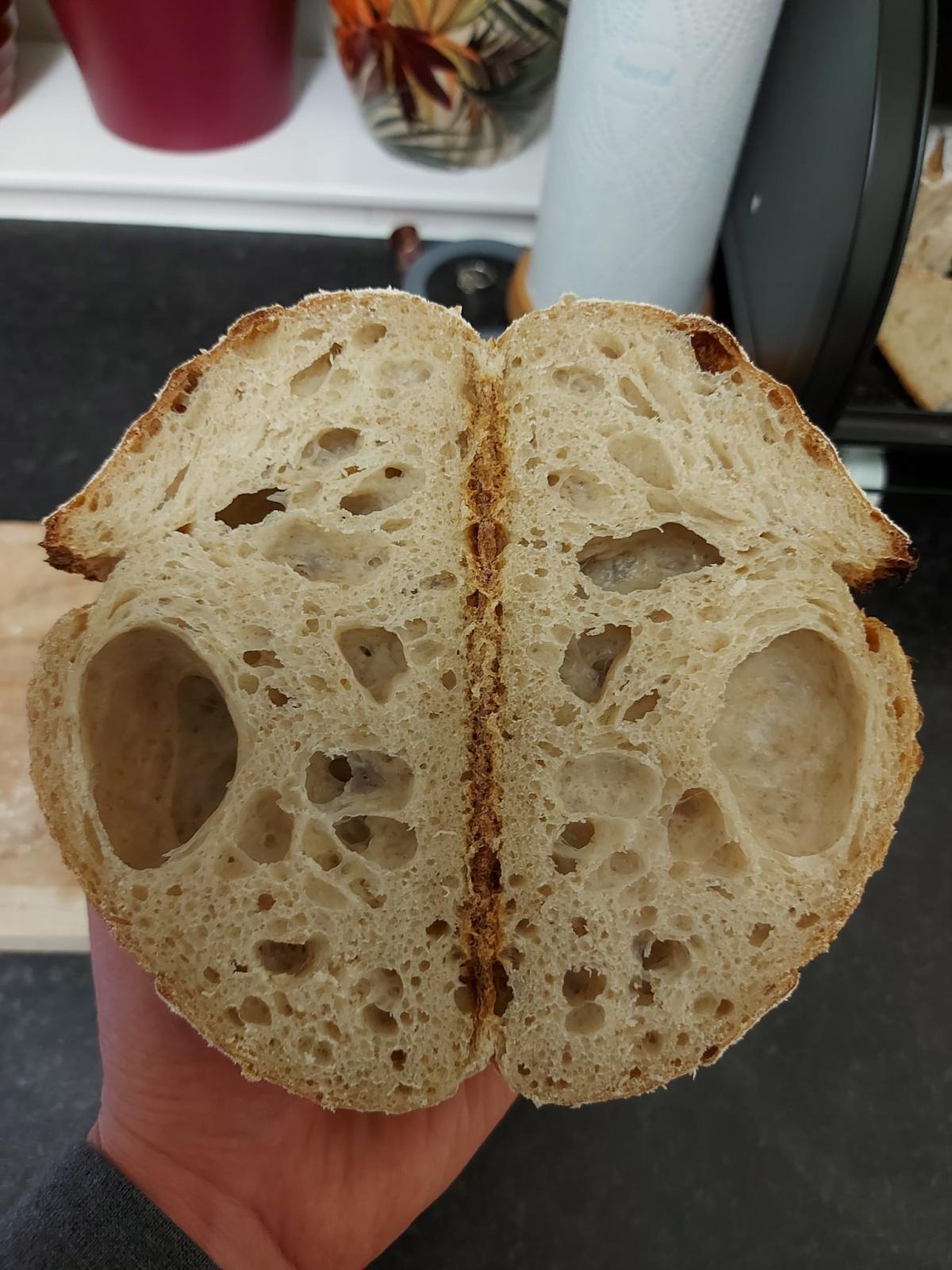 Hello everyone!
Recently I am challenging myself trying to maximize the openness of the crumb.
This is the last loaf I have obtained. It looks nice to me but I have some doubts about it.
Would you say this is a fool's crumb? It looks under-fermented to you?
Thanks in advance.