November 19, 2021 - 8:14am
No discard RYE SD starter - progress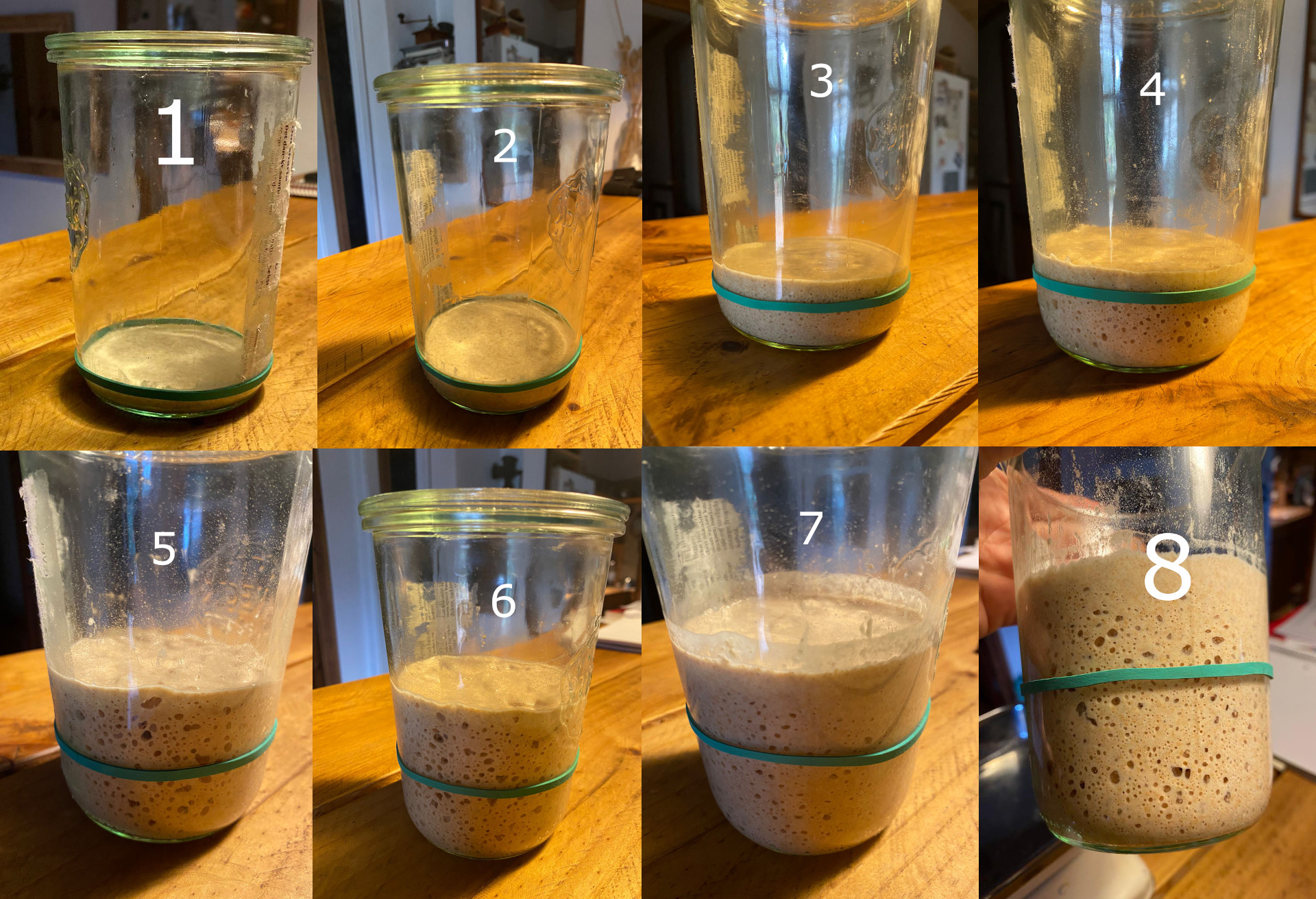 Hi there, i wanted to share my rye starter success with you, since the other (feed&discard) attempts failed miserably, I turned to try this, no discard version.
I started with 25g water/flour, kept adding 25g F&W, every 24hrs. On day 7 I took 50g and added another 25g water&flour. Did the same on day 8.
The pictures were always taken before feeding, so the first pic is actually day 2 and pic 8 is day 9 ;O)
on day 10 I took 100g and added 50g (sorry no pic here) and on day 11 I took 200g to make my first rye bread and added 20g and put it in the fridge.
The rye bread was a very small one, 200g starter and 200g flour, 120g water. It was proofing for 6hrs. Considering it was the first try ever, I have to say I was quite happy. It was a bit dense, but tasty.
Looking forward to more baking! Happy for any input!