September 19, 2021 - 4:52am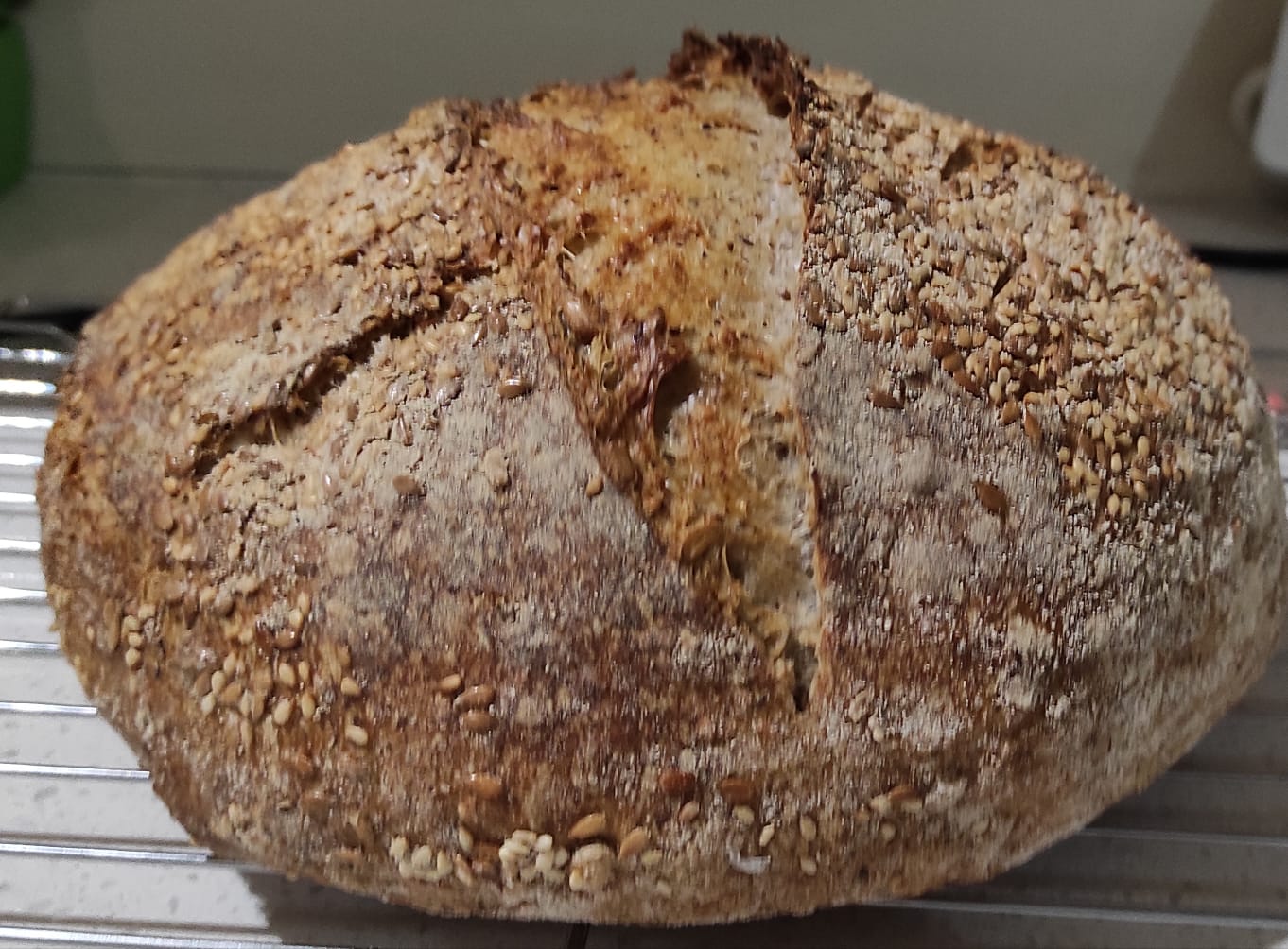 There's this technique that I've been discussing with my baking friends lately where you don't score a loaf before putting it in the oven, but instead remove it five minutes in, score it in the pan, replace the cover and return it for the rest of the bake as normal.
I've made two loaves with this method this weekend and am less sceptical now. The loaf pictured was scored this way.
It shows the vertical rise that both of my loaves scored this way achieved.
It also has fissures and tears to the side of the main score that seemed to have started to develop prior to scoring.
The one loaf that I tried with this method was cold retarded in the fridge; the other didn't have the cold fridge retard. For the latter loaf, I found it easier to score with this method than scoring a 'room temperature' dough.
What does everyone think of this idea?
I guess it doesn't have a place in many environments where it would be impractical, e.g. commercial bakeries, but for the home baker who makes a weekend loaf or two it is interesting, and maybe worth some experimentation.
-Jon