First Volkornbrot - Hamelman
48 hrs. post-bake, this is my first volkornbrot.  From Jeffrey Hamelman.  In trying to learn more about this grain I know this is pretty badly overproofed.  I really have to get a handle on my rye proofing, because it seems explosive - way quicker than any estimation in Hamelman or other books.
Edit.  This was not my first volkornbrot, lol!  I was dying to use my newly found red rye malt.  I tried a Borodinsky on the fly.  Comically caved.  Gushing over-the-top proofed in less than 1/2 hour, and it was a mad race to try to get my oven up to temp while slowing down the volcanic growth as much as possible.  It didn't succeed.  Can't believe I'm showing it.  Be kind):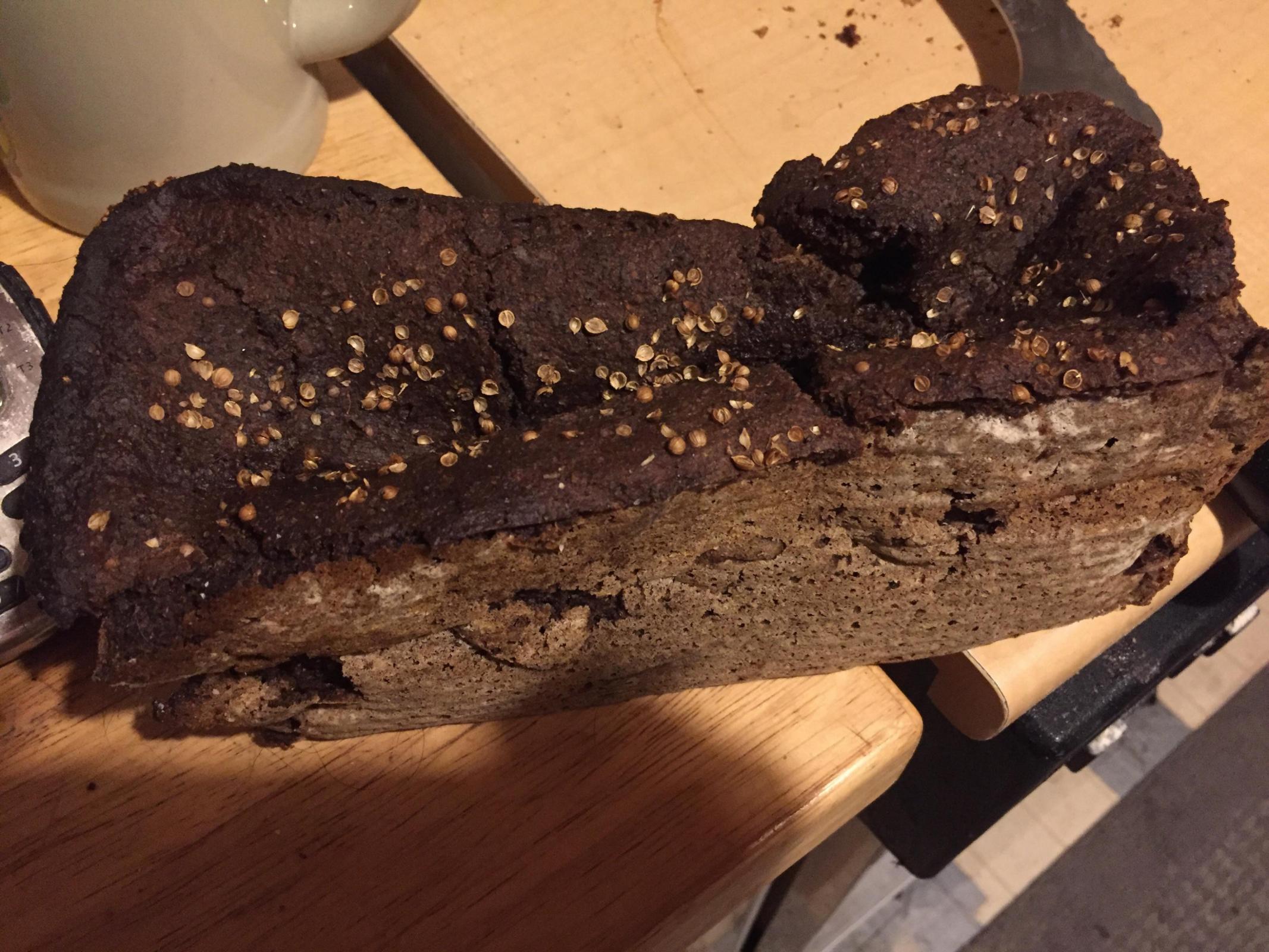 It's interesting because I've made many Detmolder variations from the Hamelman book, and never noticed this issue (from several years back):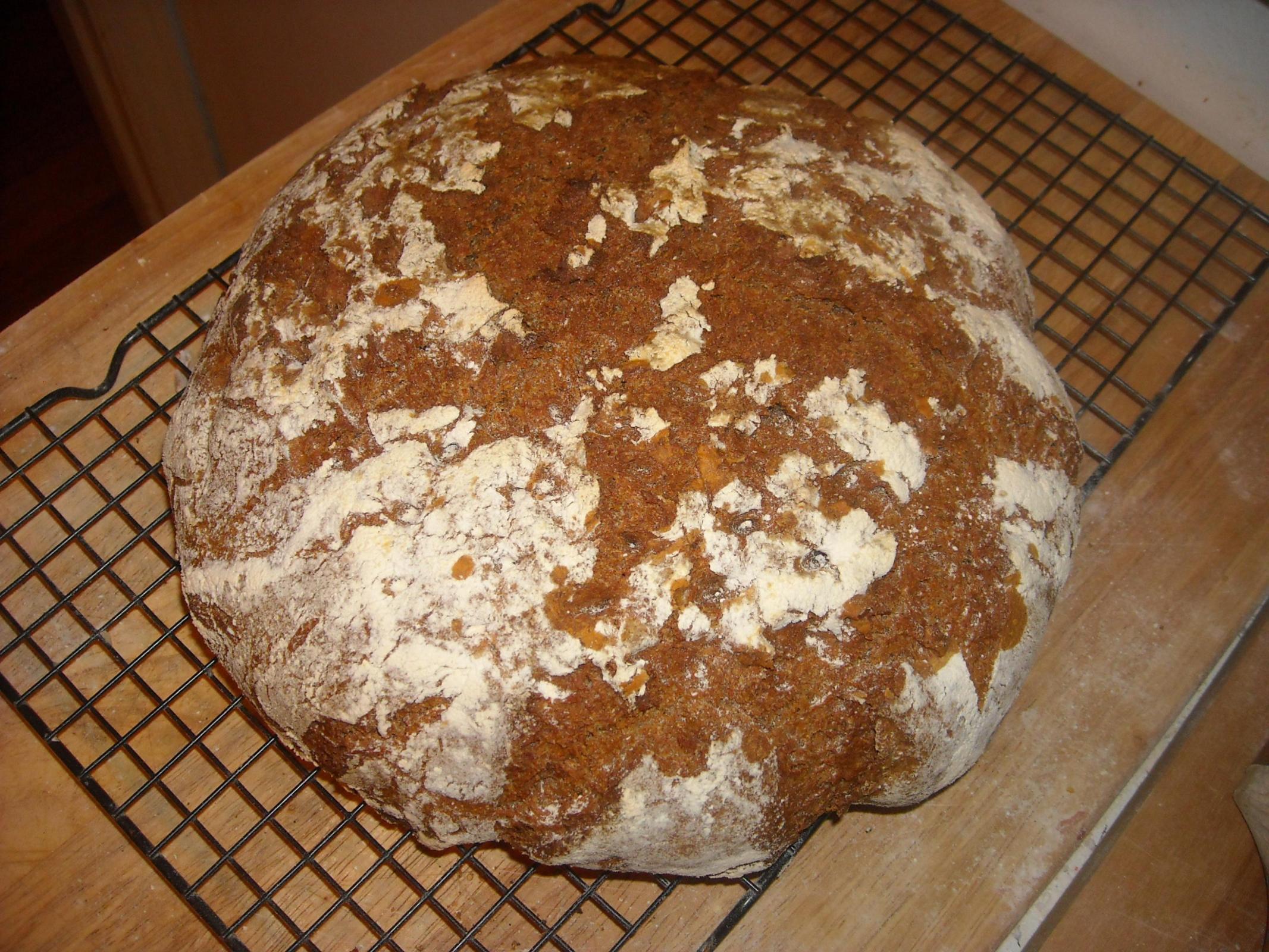 The volkornbrot.  So far, the tinned bakes, yikes.  Any input on dealing with this kind of proofing issue - less inoculation?  Cooler? - would be appreciated.  Here it is: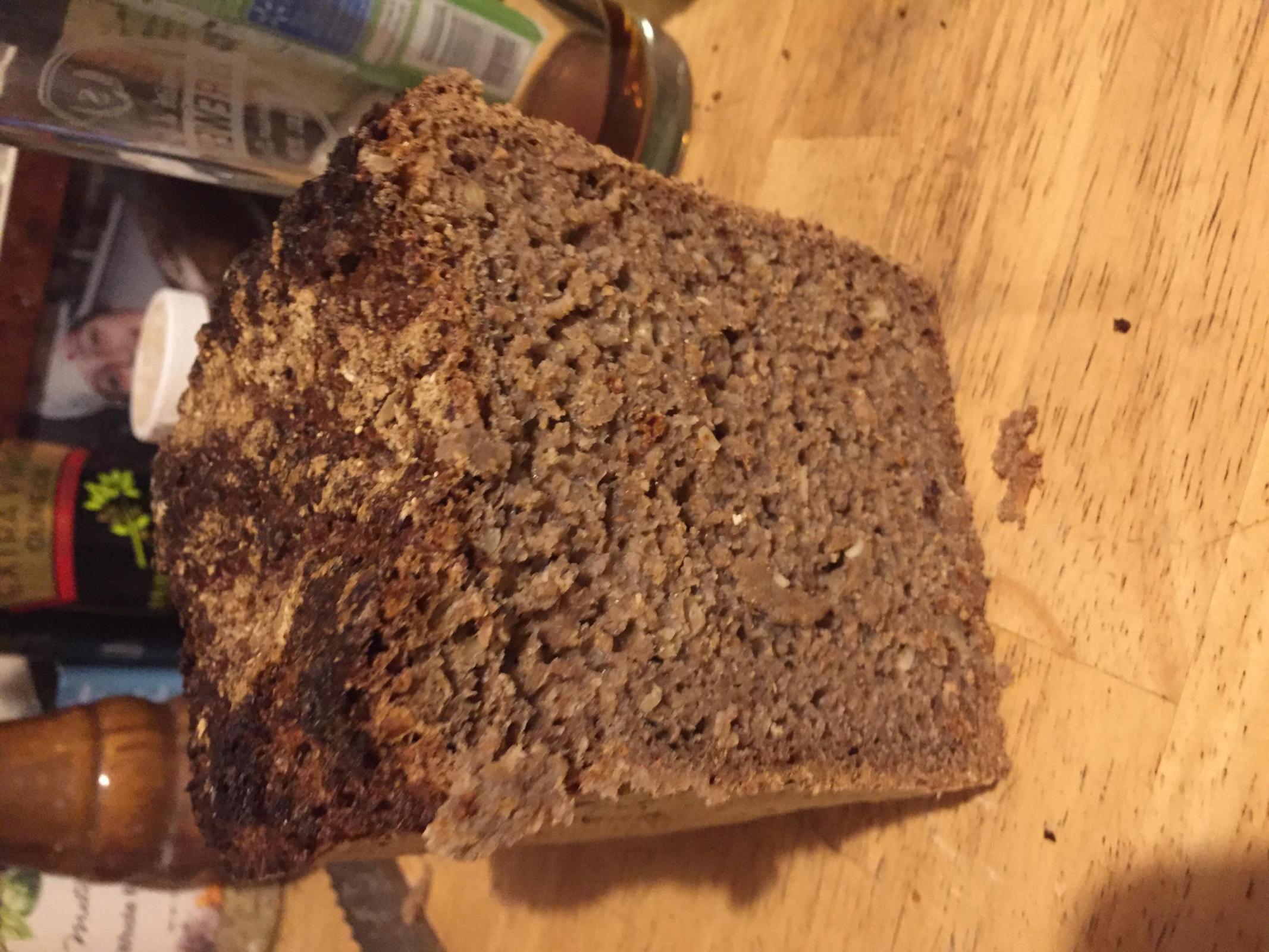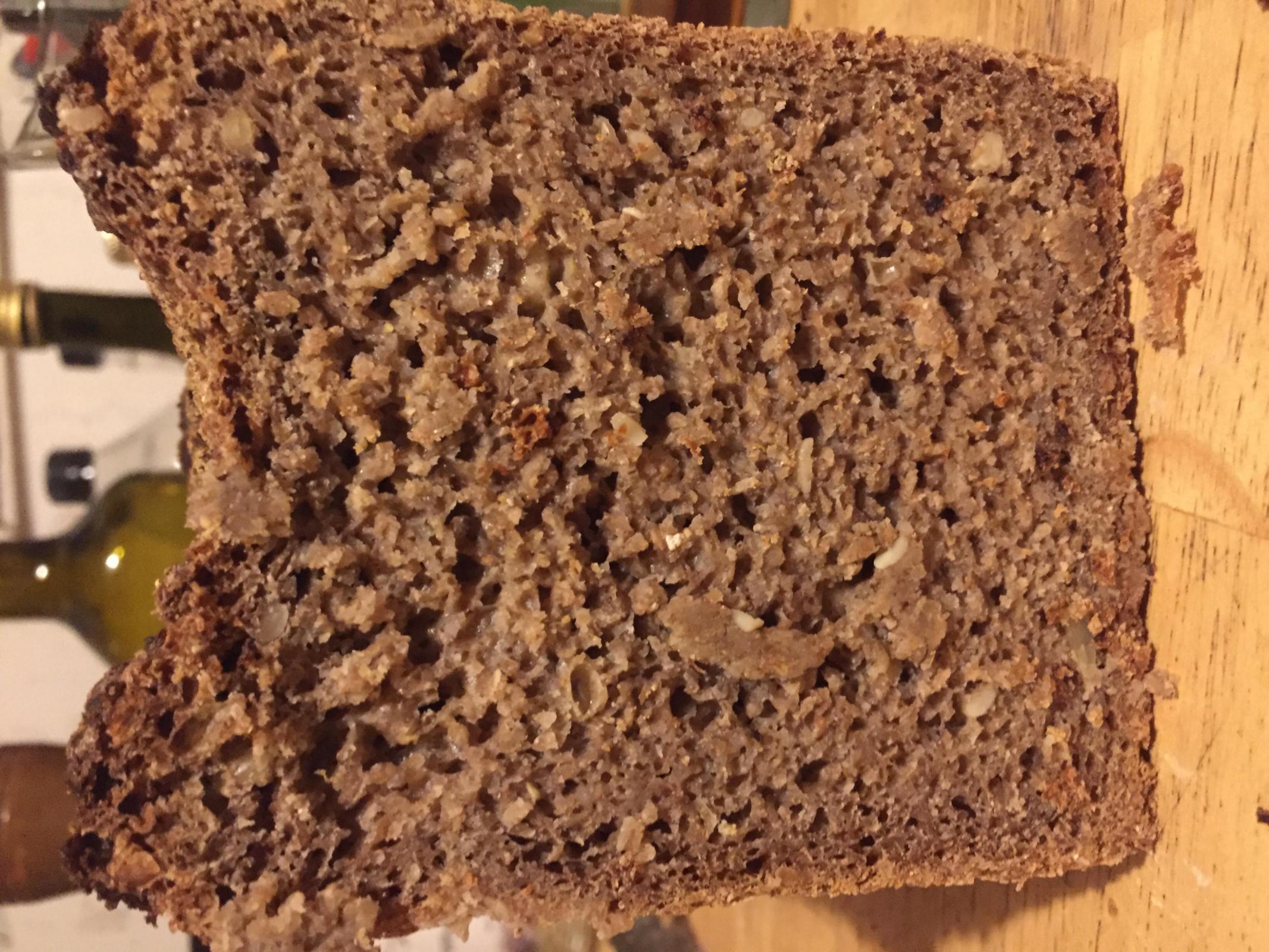 Nevertheless, delicious, really moist crumb.  I can't believe I've avoided rye all these years, kicking and screaming from Estonian wails at holidays.  I'm really excited to learn all I can.