Some pictures. Some questions. Some help needed!
Hello,
my quest for ears goes on. I have taken on board much of what has been helpfully advised on this wonderful forum but other than gaining experience and lots of tasty bread, I'm no nearer to the spring and ears I so desire.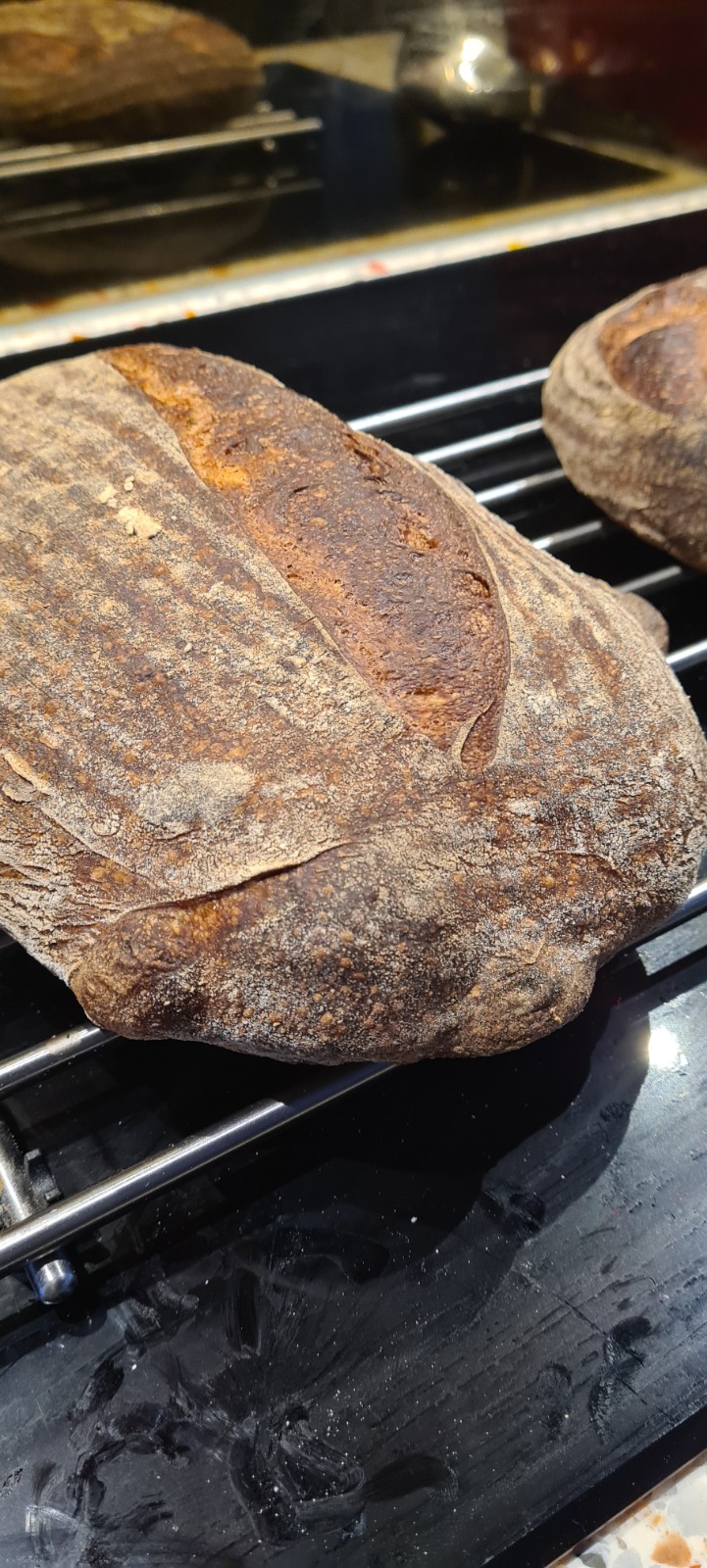 The above is a 15% rye, 65% hydration loaf baked on a stone in an over with 'medium' humidity. The following picture is of a loaf made from exactly the same batch ferment...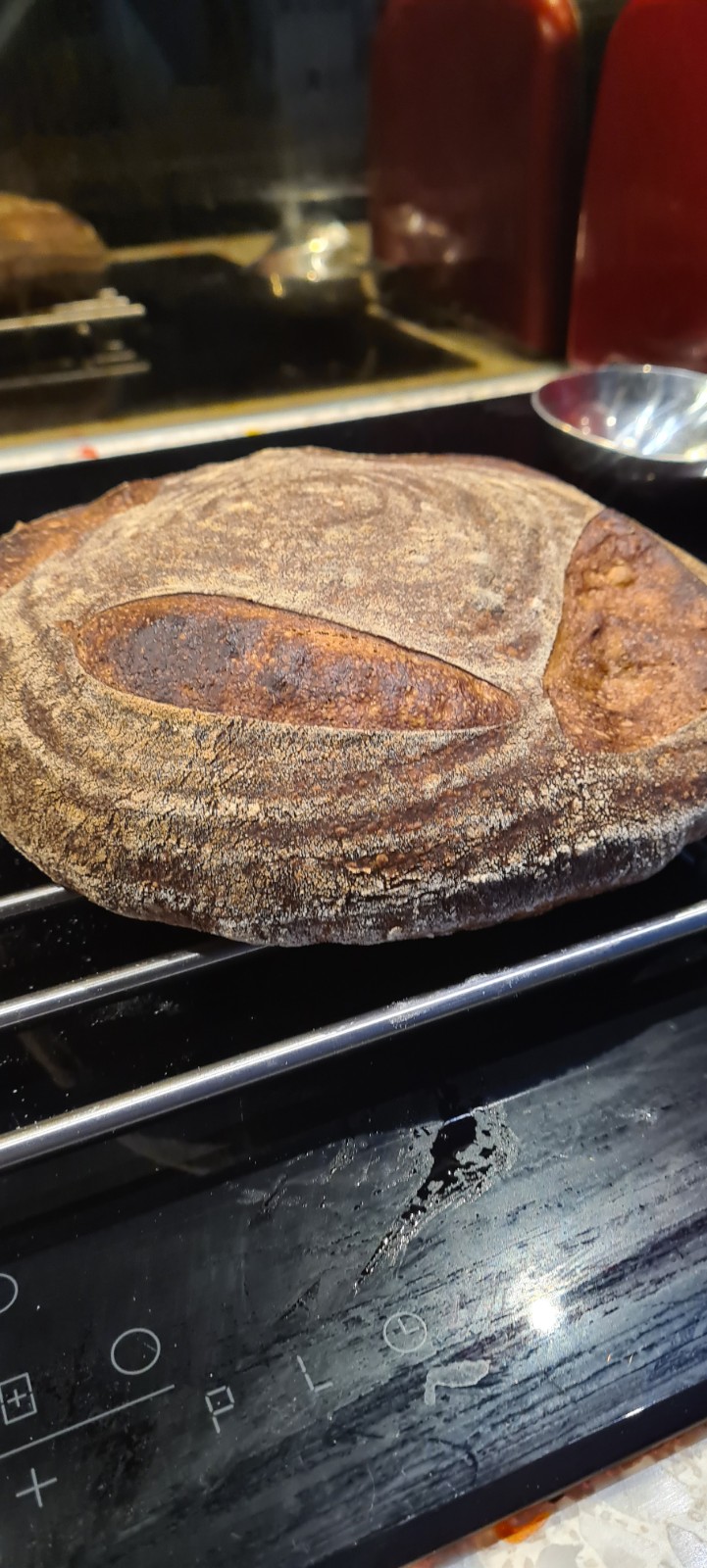 I have been using an aliquot jar as advised to watch my bulk fermentation. This batch was roughly 75% risen. I turned it out and divided it in half to make two loaves and pre shaped. What I noticed immediately is that the top one kept its shape in the pre shape while the bottom one just sort of fell apart almost immediately. Can anyone explain that? One kept its structure, the other didn't, even though I shaped tightly to develop that strength. 
I am taking my 100% starter straight from the fridge, adding 150g flour, 150g water and 100g starter, mixing and waiting until it's doubled in size. In a proving oven that takes about three or four hours. I then use it in the normal manner adding 200g starter to 800g flour and 480g water and mixing in a mixer until it's lovely and stretchy. I then place it in a bowl and stretch regularly until the aliquot jar tells me to pre shape (in this case it was a good 7 hours). The aliquot jar had risen about 75% at that point. 
I pre shaped, shaped,  put both loaves in bannetons and refrigerated overnight, turning out and baking in the morning. The bottom one came out flat as a pancake. The top one wasn't too bad but still no ears.  I baked at 230 with humidity for 15 mins and then 220 without humidity for the remaining 25 mins.
I have tried lots of things in a bid to get the spring I want for the ears I want. I have tried high humidity. I have tried longer fermentation. I have tried shorter fermentation. I have tried higher and lower hydration loaves,
Is it that the dough isn't strong enough? Can you OVERwork a dough? Am I mixing it in my mixer too long? Or too short? It has a lovely stretch to it when it goes into bulk fermentation. 
Its so weird to me how two loaves from the same bulk behaved in such different ways on pre shaping. How on earth? I'm at a loss.
The bread itself is delicious. And I'm fairly happy with the crumb. But I just don't know how to get consistent results with the spring. I have managed to get wonderful ears in the past but it's all luck I'm afraid. I thought the aliquot jar was the answer but watching my rise doesn't seem to make a difference. I suspect the loaves above were overproved but the aliquot jar said 75% which I gather is a good time to get pre-shaping. Here's the crumb...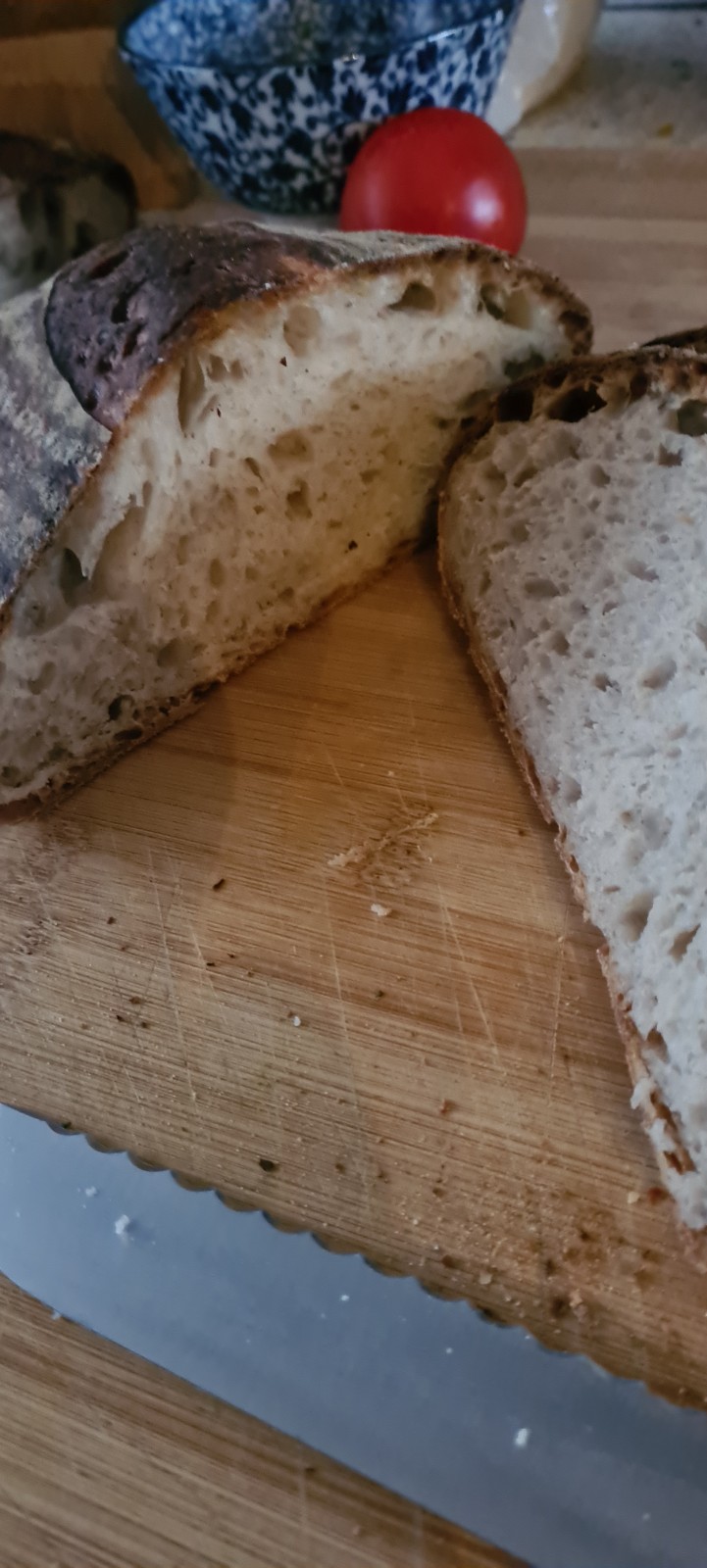 And the crumb of the one that collapsed...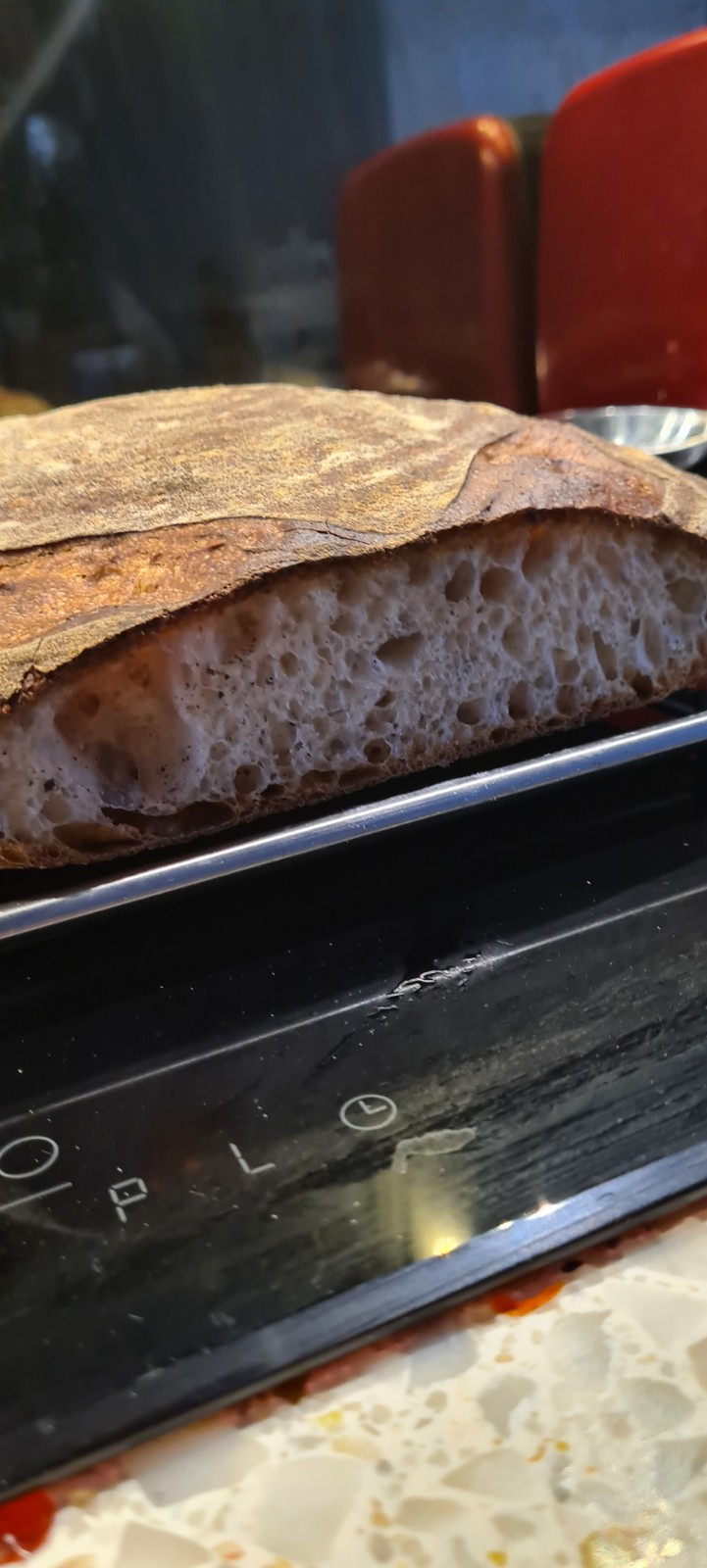 If you've come this far, thank you very much for your patience. Any help and guidance is greatly appreciated.