I remember clearly when I wrote down the ingredient list that I was to use coconut milk in this bread. But I mixed 2% milk instead 🤦🏻‍♀️ Still it came out as a fragrant tasty bread! I braided the 5-strand loaf too tightly too. 
140g sourdough discard (100% hydration)
100g coconut milk 
2g instant yeast
30g whole wheat flour 
250g all purpose flour 
50g sugar
6g salt
2 large eggs
40g coconut oil
Optional: 1/2 tsp coconut extract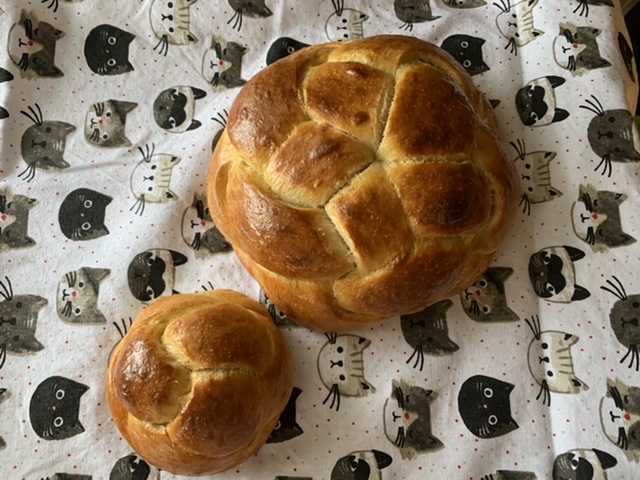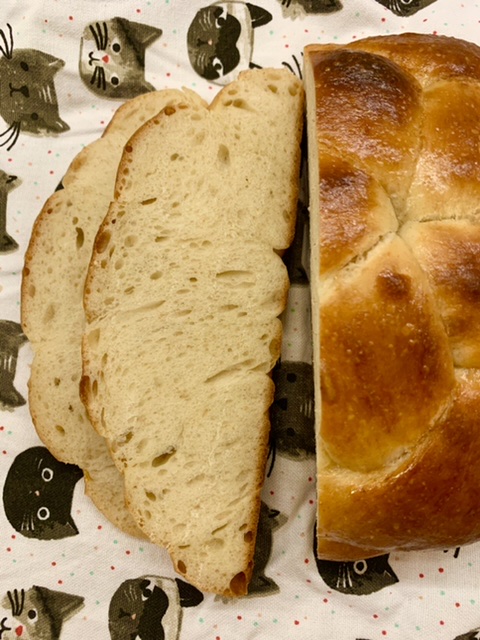 The other bake was a spelt + coconut loaf. I made it small just to see how this flour feels in a dough. The dough was very soft and I think maybe the hydration should be lower for the next bake. We love the nutty fragrance and taste of spelt + coconut now. 
120g sourdough starter
210g water
300g spelt flour
6g salt
30g brown sugar 
20g coconut oil
1/2 tsp coconut extract