Improving Sourdough Croissants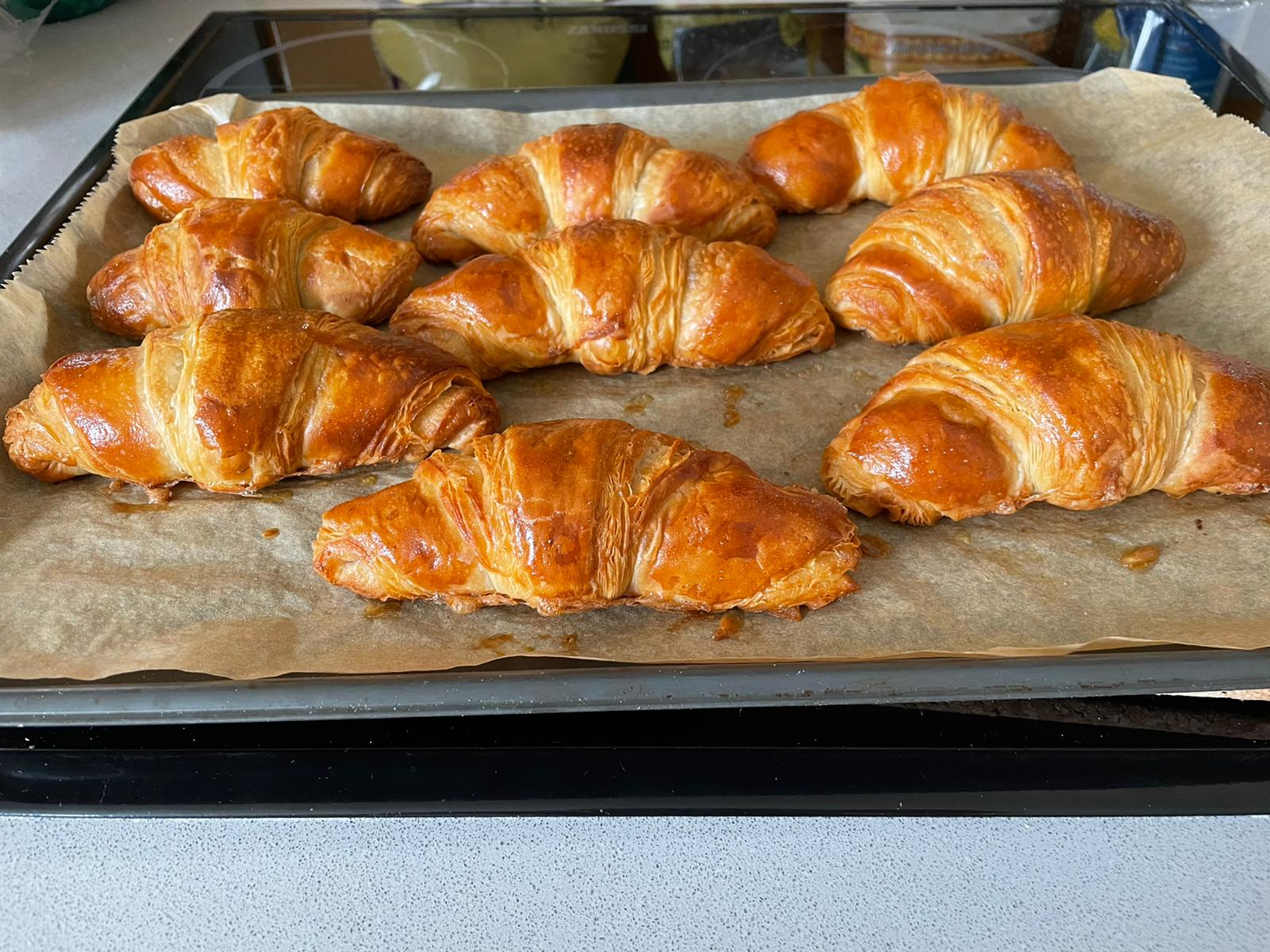 Hi all!

So I've started trying my hand at croissants over the past few months - and although I have definitely gotten better, there are still some gremlins I want to iron out:)
Today's batch of sourdough croissants followed this recipe from the Shipton forums for 3-day croissants: https://www.shipton-mill.com/baking/recipes/sourdough-croissants.htm.
Some adjustments/mistakes I made:
I don't scald my milk because I'm lazy!
I proofed for 7 hours rather than 5, as I hadn't got the rise I wanted after 5 hours. My starter is active enough (more than doubles in about 8 hours), but I think maybe not as active as the author's
I mistakenly baked for 20 mins at 180C, rather than 25-30mins. When I realised my mistake I put them back in the oven for 5-10 more mins, but they had already been cooling a good 15 mins
I kneaded the dough for far too long on on day 1 before it went into the fridge
The dough tore a little on the last roll - I suspect because I'd developed too much gluten by overkneading. I threw some extra flour on the problem spot to deal with it during the roll
No photo pre-bake, but I felt fairly happy i could see layers. Photos post-bake:
Baked Croissatns.jpg
I'm pretty happy, but the inside looks a little underbaked - the aimed-for webbing is sort of there but not totally. I also feel they could have risen a touch more in the oven.
So with all that in mind, i'd be really keen to hear any tips/feedback on how I could take things up another notch! here are some things I know I need to be working on:
Lamination - it's hard but I know it just takes practice
Actually reading the recipe correctly and baking the right amount of time
Bext wishes,
Jamjam