Absolutely baffled! Bread mystery! Please help! Update:mystery solved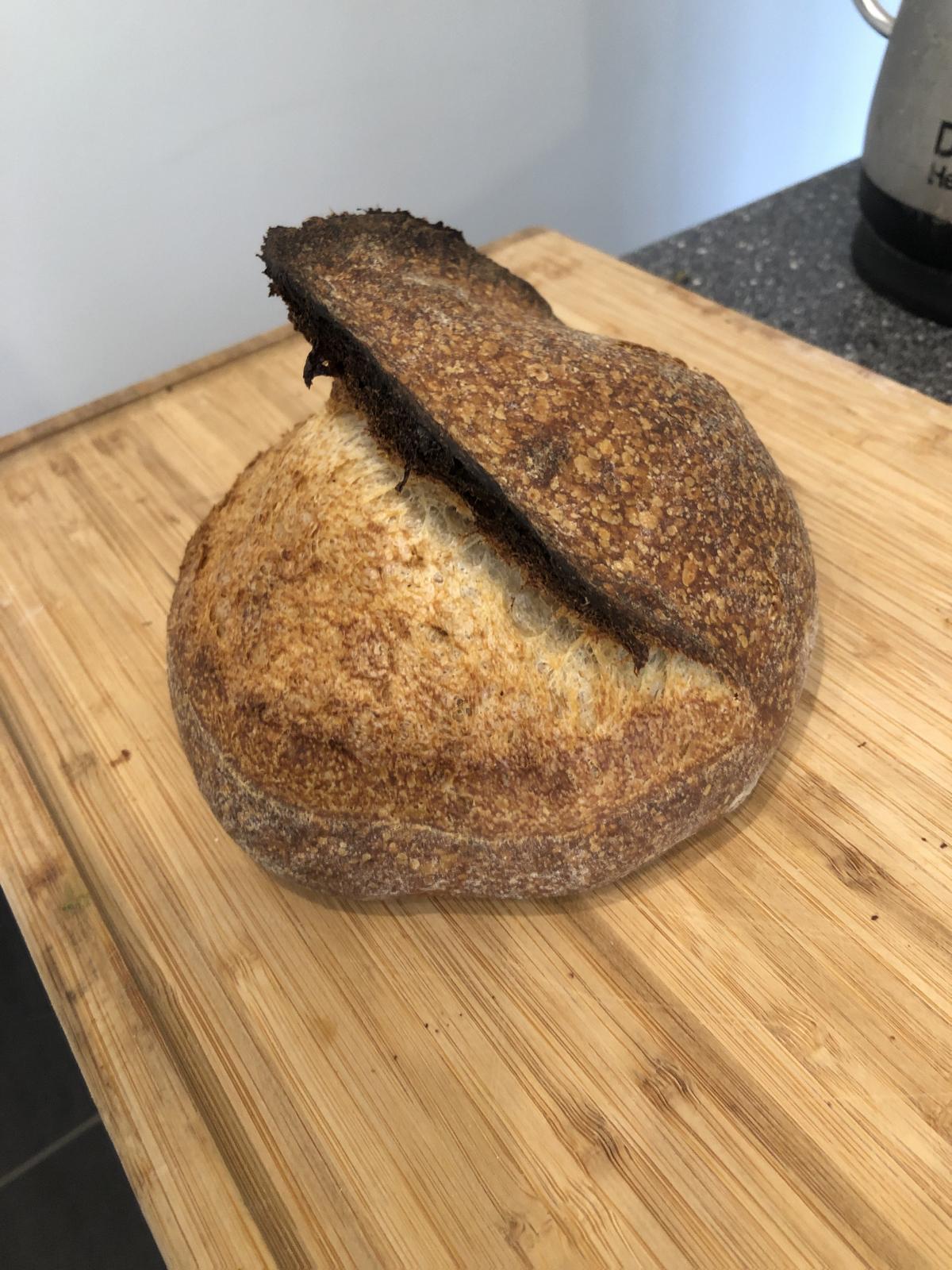 Update: Thanks for all your input and help. Next bake was a huge success. The problem I think was a combination things. But seems like biggest culprit was over hydration, and underfermentation. And perhaps not the world's happiest starter. 
So I fed my starter at a lower ratio 3 times a day until it was really cooperating, decreased hydration to 72%, did a mix of medium and medium-high white flour (11% & 12% protein), only 10% whole wheat flour. Skipped autolyse and did a long bulk (6 hours at about 21°C. Way better. So much more delicious! Thanks for all your advice!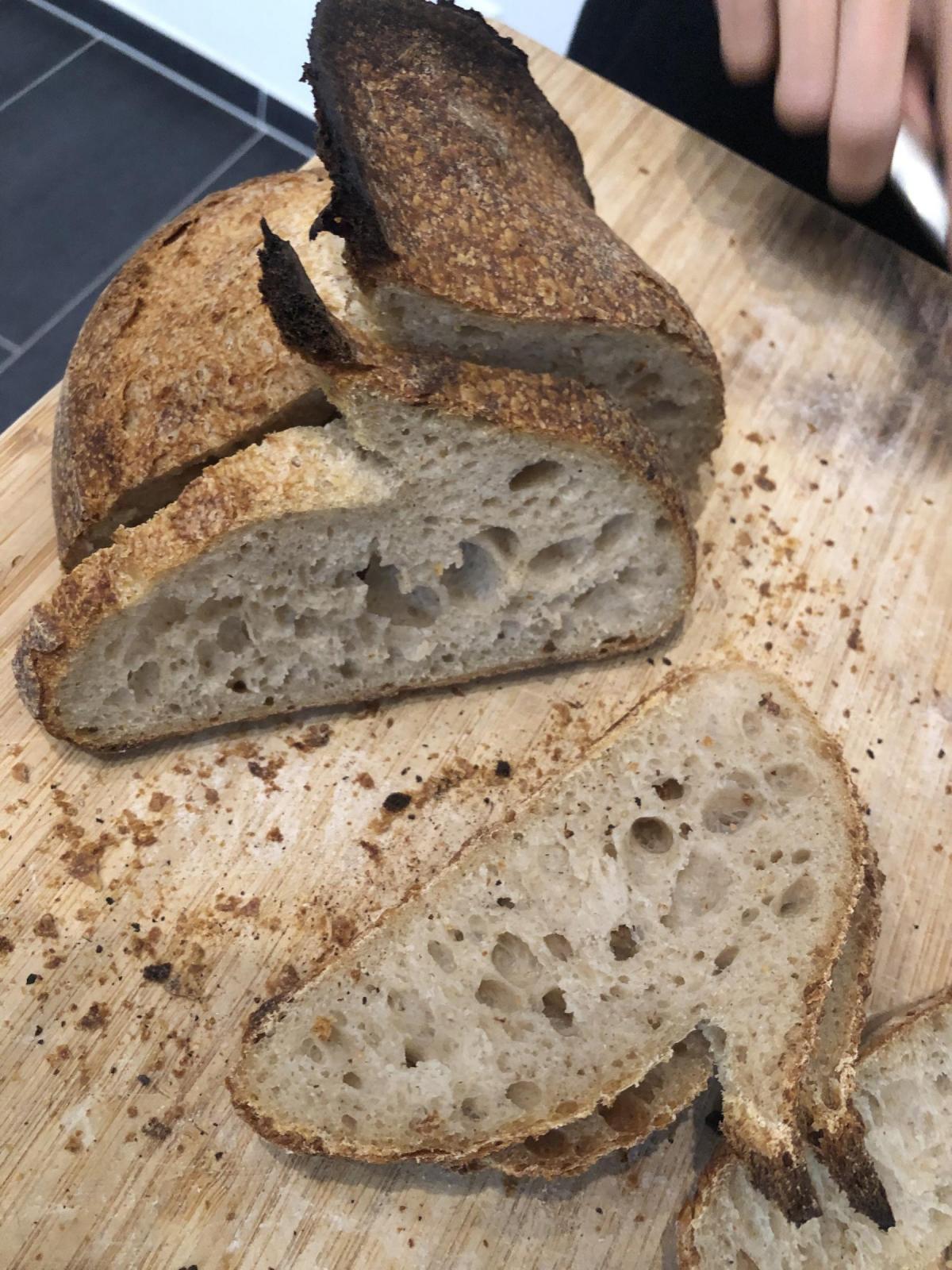 Hi! I need some serious help. I have been baking every day for the last month and something is going very wrong and I cannot for the life of me figure it out. Apologies for long post I am desperate.
OK. So I've had real success in the past using the same flours, oven and techniques. However for some reason every loaf of the last month has turned out almost exactly the same, regardless of which parameters I change. They spread out in the oven, don't hold their shape and don't grow much. Splitting rather than growing at the scoring site.
I have varied my wholewheat percentage from 0% to 40% and most things in between. The white flour I use is 12% protein. Hydration has varied from 73% to 84%. Results are always the same. Collapse. I usually retard overnight in my cold fridge which doesn't get above 4°C. But I have also tried baking straight after an hour or 2 hours proving. The same.
I inoculate with 20% levain. I bulk ferment for about 3.5-4 hours if the dough is 25-26°C. I go for more like 5 or 6 hours if it's as low as 21°C. I see some volume increase and good signs of fermentation. I shape tightly and the dough usually feels and looks beautiful after shaping. But, as soon as I score it I can tell it won't do well in the oven.
I thought it might be my starter being too acidic? But, I changed to regular feeding 2-3 times a day, changing the container each time, only feeding just as it was peaking. And I only add the levain to the dough just as it is peaking and still strong not liquid. And it doesn't smell especially sour and it grows well.
I autolyse for between 1-2 hours for white flour and 2-5 hours for whole wheat flours.
I bake in a dutch oven.
I was concerned I wasn't developing enough of a gluten network? I had had success before with just slap and folds, then stretch and folds every half hour, between 3 -6 times depending on feel. Ideally none for the last hour or 2 of bulk. I tried doing bench kneading, then lamination, then coil folds. That didn't work. The same collapse result.So then I went back to a minimal approach of just some slap and folds and a few stretch and folds.
The dough is strong at the start of bulk and after a slaps or stretch and folds or coil folds, but it seems to lose strength as bulk progresses, even though it increases in volume. But it doesn't always seem to lose strength during bulk. But I think I shape pretty well? Nice and tight but not too tight. Sometimes I do preshape sometimes I don't. But the result is always the same. Ok. Sorry for long post. Here are some photos. Please any advice you have would be amazing.
This is an example of a good loaf I made that was 40% whole wheat and 77.5% hydration: I have no idea why this one turned out great. It was a month ago and everything else since has been terrible: