Shaping.... batard vs boule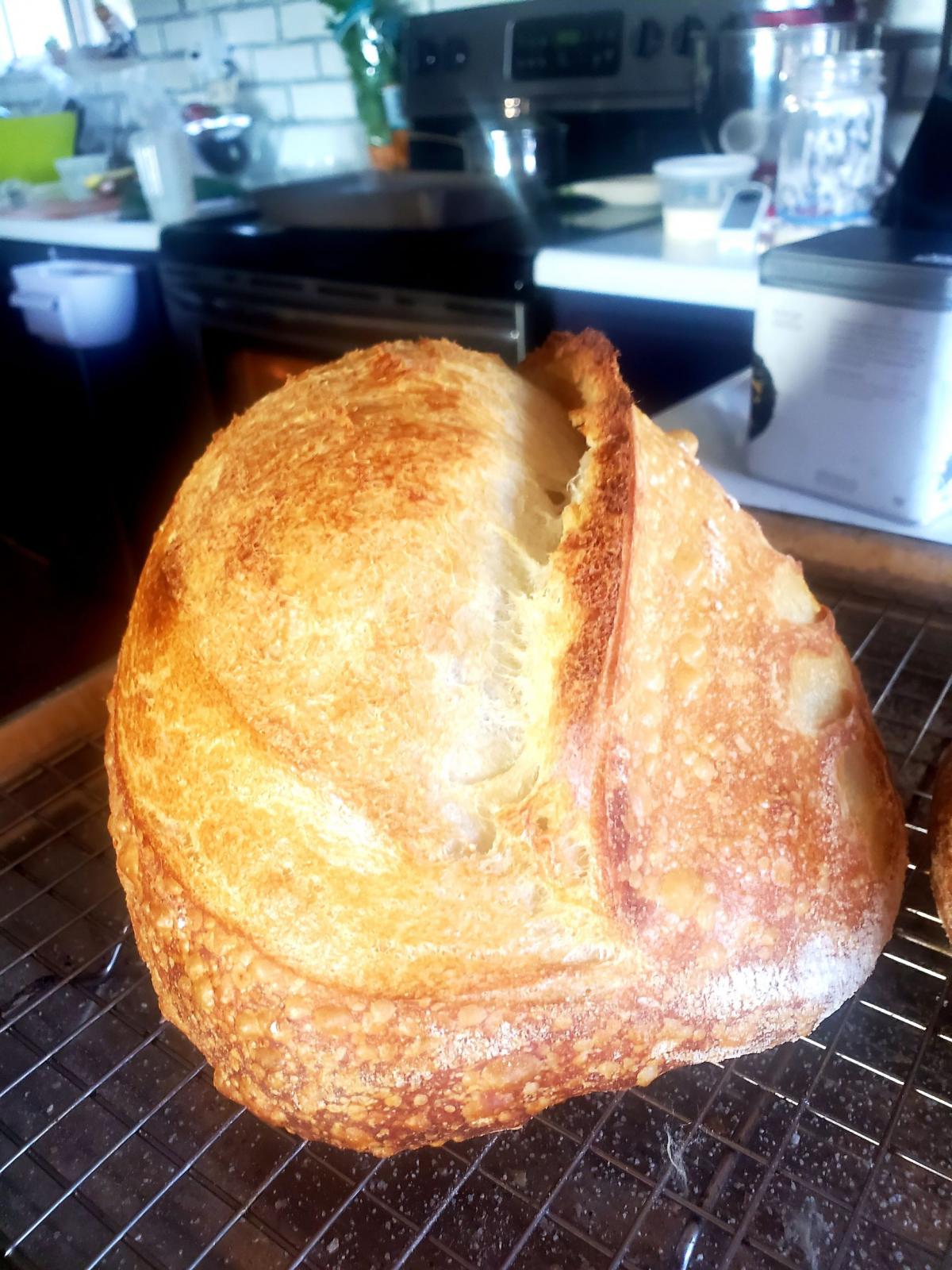 These were from the same batch with very different results.  The batard got a nice ear with good oven spring.  However, the interior was very weak and collapsed when sliced.  
The boule also had a nice oven spring, but interior was very dense.
5 hours bulk ferment, with temperature evenly throughout  process at 79 degrees.
Very active starter that tripled within 3 hours.
Start autolyse when I feed my starter.  Three hours approximately
73% Hydration
I use King Arthur Flour
Any advice would be appreciated!  :)