Please help! My croissants are struggling!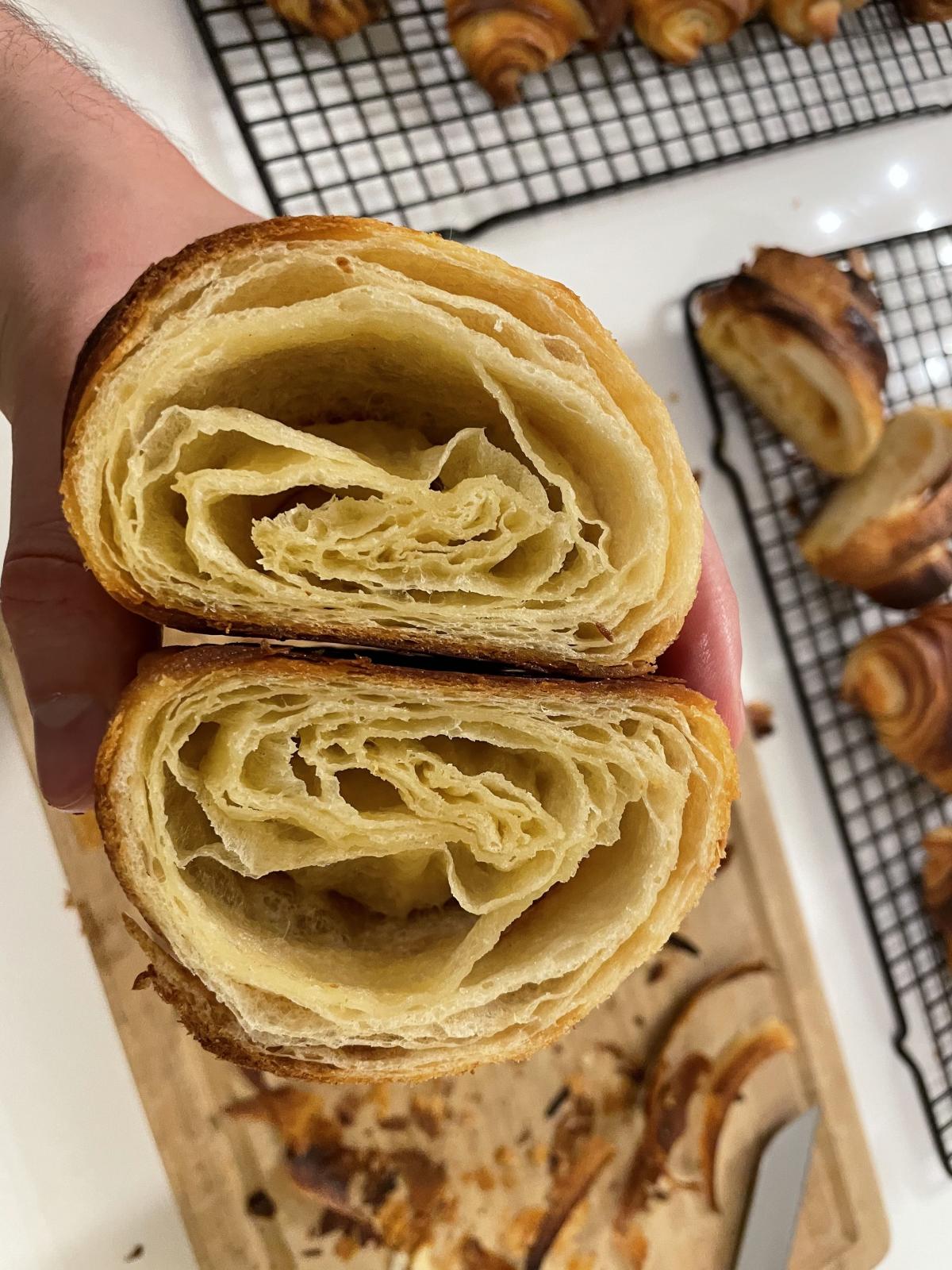 I need help! I've been trying the Dominique Ansel method for croissants, and am unable to solve the issue with the crumb that you can see in the above picture, specifically:
Crumb layers aren't well defined and are quite thick
A large hole in the top
I've followed all the advice I can find, including working with cold dough / butter, increasing hydration etc, but I'm still not getting the elusive honeycomb. Below is a photo of their exteriors. 
Can anyone help diagnose what are the likely causes of a crumb that looks like this? Any help would be hugely appreciated!