Kingdom Bakery Ciabatta, round 2.
Posted my first experience [1] with the Kingdom Bakery Ciabatta the other day, and was pleased with the results, but tinker I must.
Changes this time employed a trifecta of pro baker's techniques, starting with the Kingdom mixing and BF, followed by the Ciril Hitz method of divide, and then the Scott MeGee method of shaping. 
The final three folds were performed on a watered bench-top with no flour. And I ensured that after each fold I returned the dough to the vessel seam side down.  
The dough was incredibly active at the three hour BF mark, yielding a very jiggly and unstable mass for divide and shaping, more so than with the Scott MeGee formula.  This made the dough difficult to shape in the Scott MeGee style, something that I've grown to greatly prefer.  The loaves were well floured (read as too much flour for my tastes) and therefore no issue to remove from the couche, basically merely rolling the loaf over on the couche and handling it from the ends.  The first was the shortest and most difficult to shape.
These baked several minutes less time than the last batch, and the lighter coloration and denser, heavier loaf testifies to this.  Still quite tasty.
After the last bake I was asked whether my BF had tripled.  Here is the today BF with the black dot indicating where it began. 3 hrs @78dF.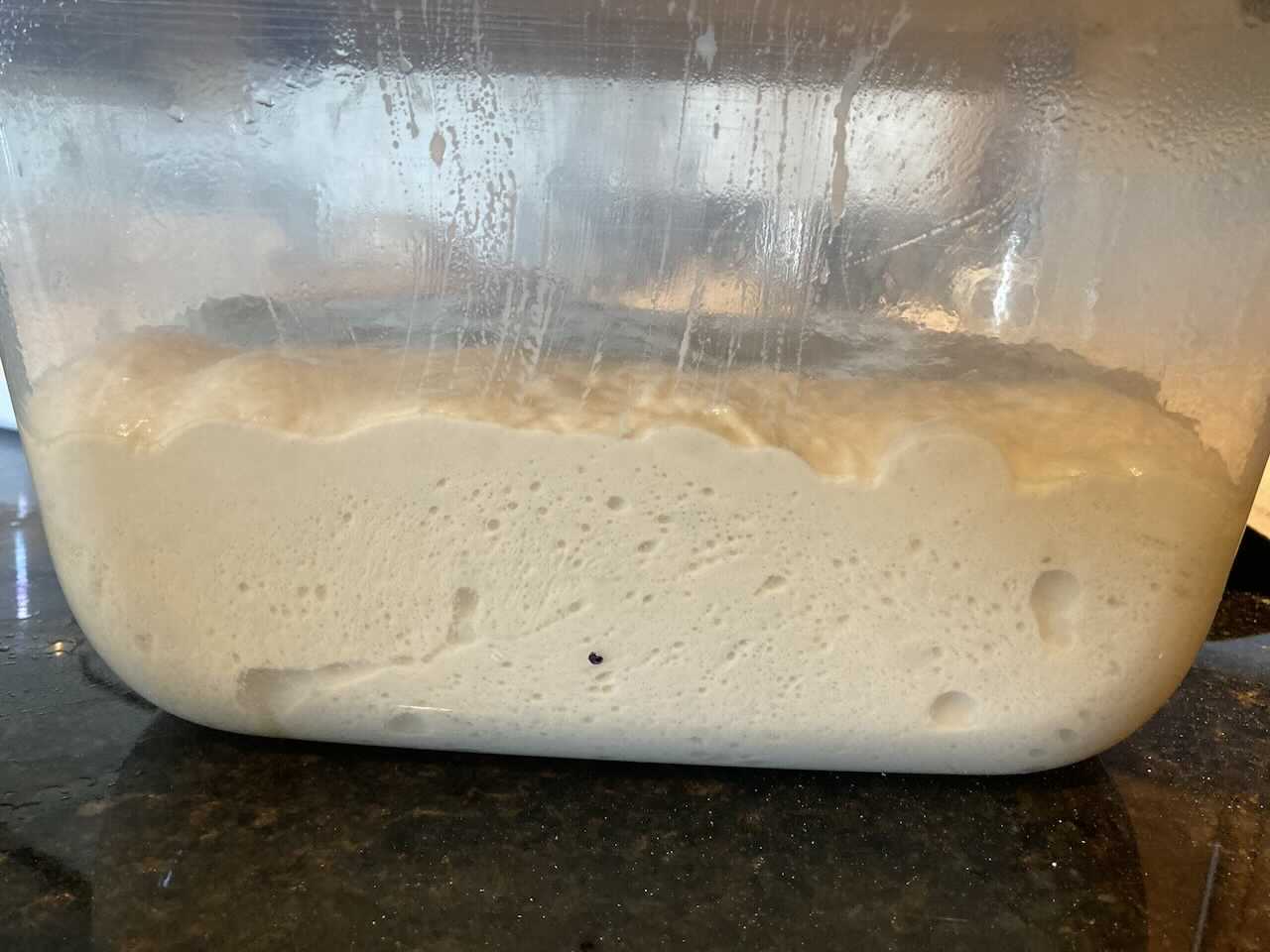 Overall I feel as though there was some technique improvements, and a better loft on the loaves, but I was expecting more from the shaping, which is usually not much of an issue with me.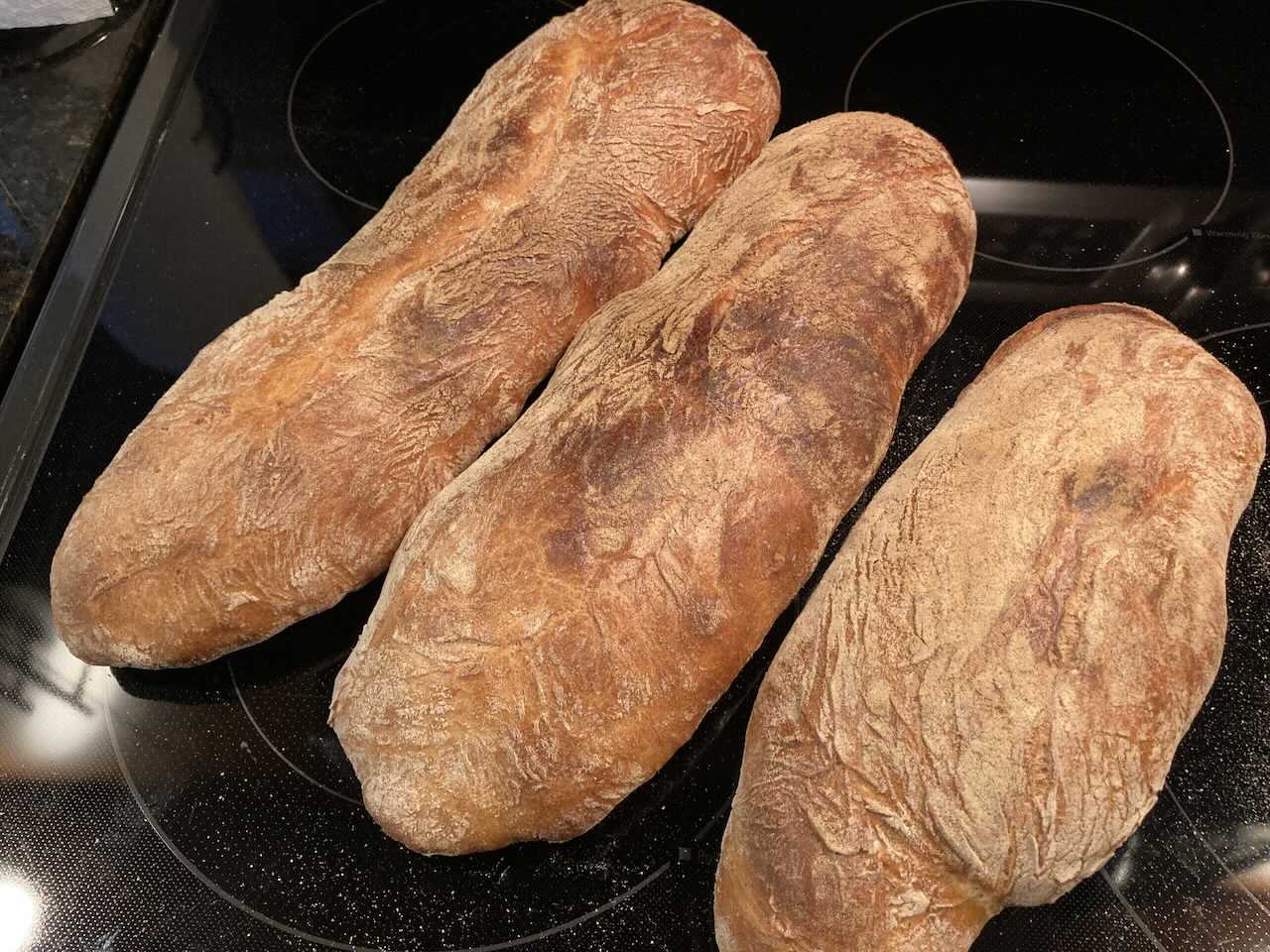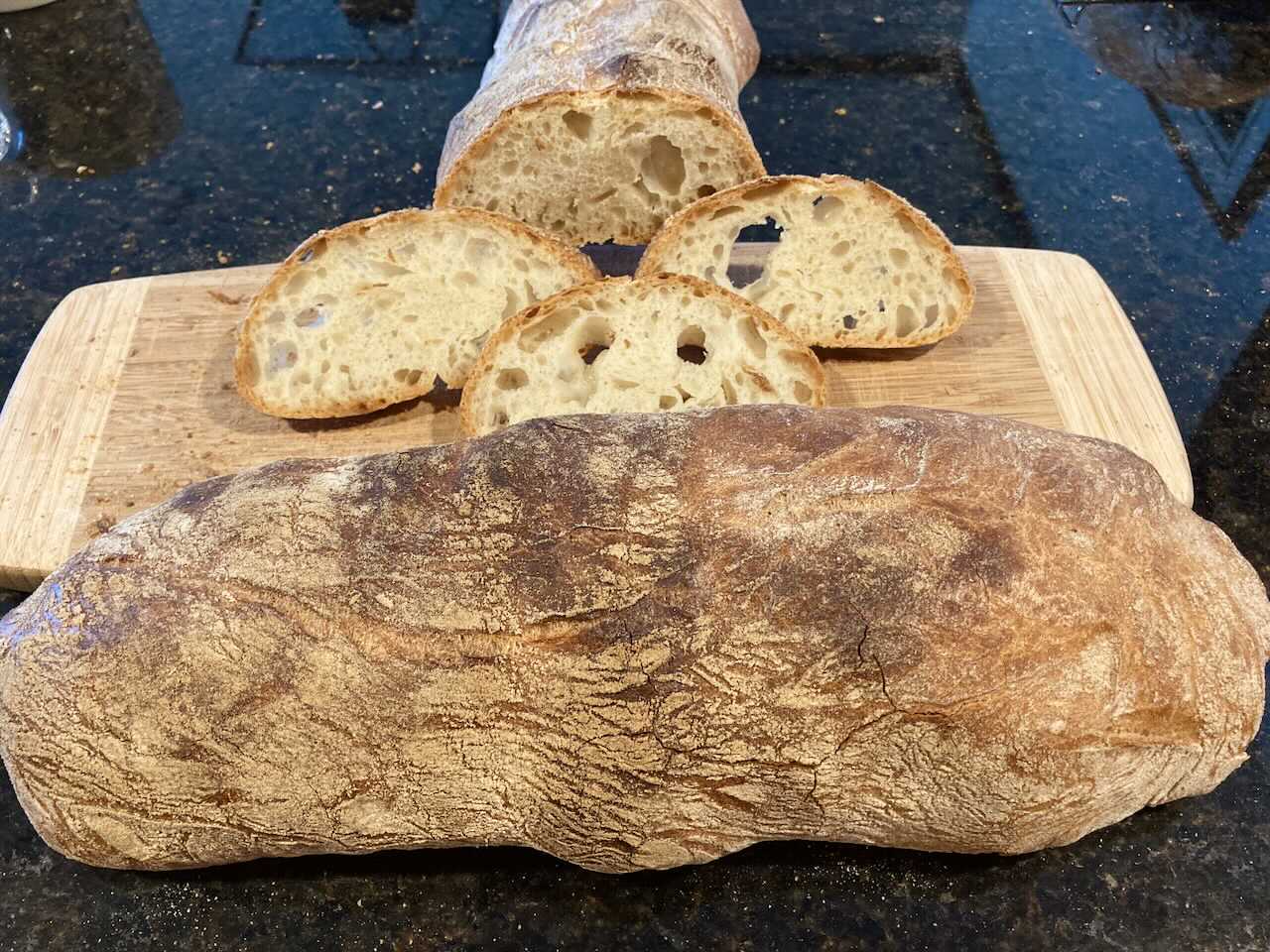 1500g = 3 ciabatta loaves.