February 24, 2021 - 2:04am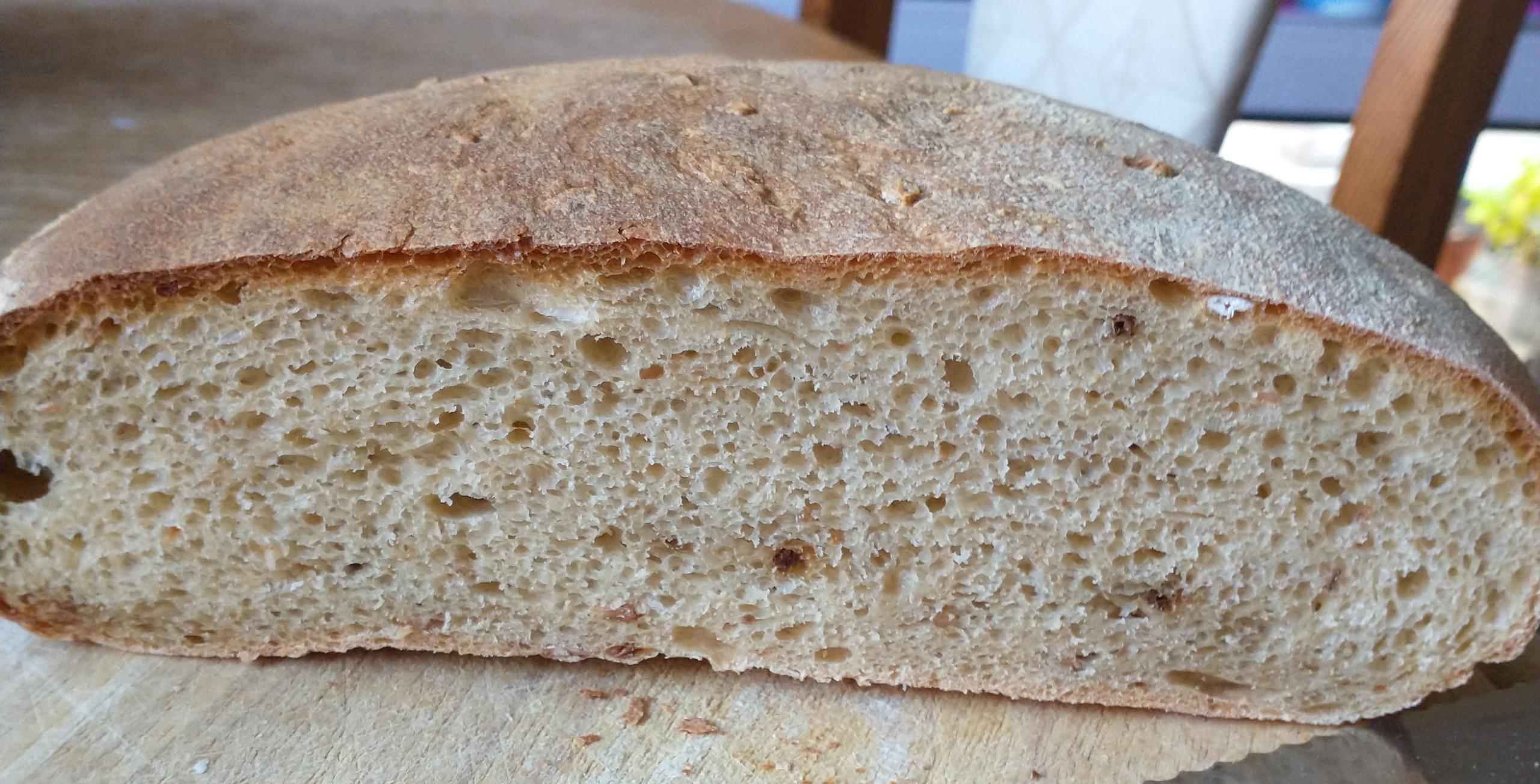 Hi everyone,
I've been baking bread a couple of times a week for months now but am beset by saggy loaves. They go into the banneton nice and round but seem to puddle as soon as they leave the basket for the oven (see pic). They taste nice enough and the crust is good, but I'd like them to be a bit more aesthetically pleasing. Current recipe:
350g shipton mill organic white
100g wheatcraft strong granary
315ml water
3g instant yeast
8g salt
4 hours first rise, 1 hour second rise in basket, 45 mins bake at 200c (fan) with water tray underneath. Kneading is 3 minutes in a Kenwood chef with the dough hook.
I've tried dropping the moisture content down but it starts tasting a bit mealy. I've followed a number of YouTube tutorials on bread shaping but still get the sagging problem when transferring to the oven.
Any tips gratefully received,
All the best,
Al