October 22, 2020 - 1:08pm
Well, I did it. Another bastardized Vermont SD batard!
Last week Stephen (Brotkraft) posted his first blog entry [1].  A short video on how he recommends getting an open crumb.  Okay, after a very few back and forth Qs & As with the engaging Signore Brotkraft, I decided to take the plunge.
His method generally involves a 3 hr undisturbed autolyse from shaggy mass to window.  I couldn't quite replicate his level of window, but it was successful.  At the same time, his second build of levain is timed to meet the 3 hours set aside for autolyse.  So, what did I do that was different from my standard Hamelman Vermont SD?  The first 4 on the list were my changes from my standard M.O.
Bumped the hydration from 65% to 72%, else the autolyse would be way too dry.
With no first build, used existing refrigerated starter.  Mixed all of the rye flour in the 100% hydr. levain to get a more active build within the target 3 hr. window.
Hand mix levain & salt to incorporate, 5 min rest.  40 French Folds, 5 min rest, 20 FFs.
Bulk Fermented for 2 hours with only a single Letter Fold at the 60 min. mark.
Retard.  Divide, pre-shape w/30 min rest, and shape somewhere in the middle of the 12-14 hr retard.
Bake w/ steam 460dF 13 min, rotate loaves, 10 min more, 2 min venting.
A different approach than my usual usual!  But for a first time out I think that the evidence is at least compelling to start. When I next replicate this method, I'll form a shorter pre-shape as the dough was quite extensible and just about rolled itself out.
The open crumb? The proof is in the pudding.  Or in this case, the bread...
Thank you Stephen, your input was put to good use within a week of your posting.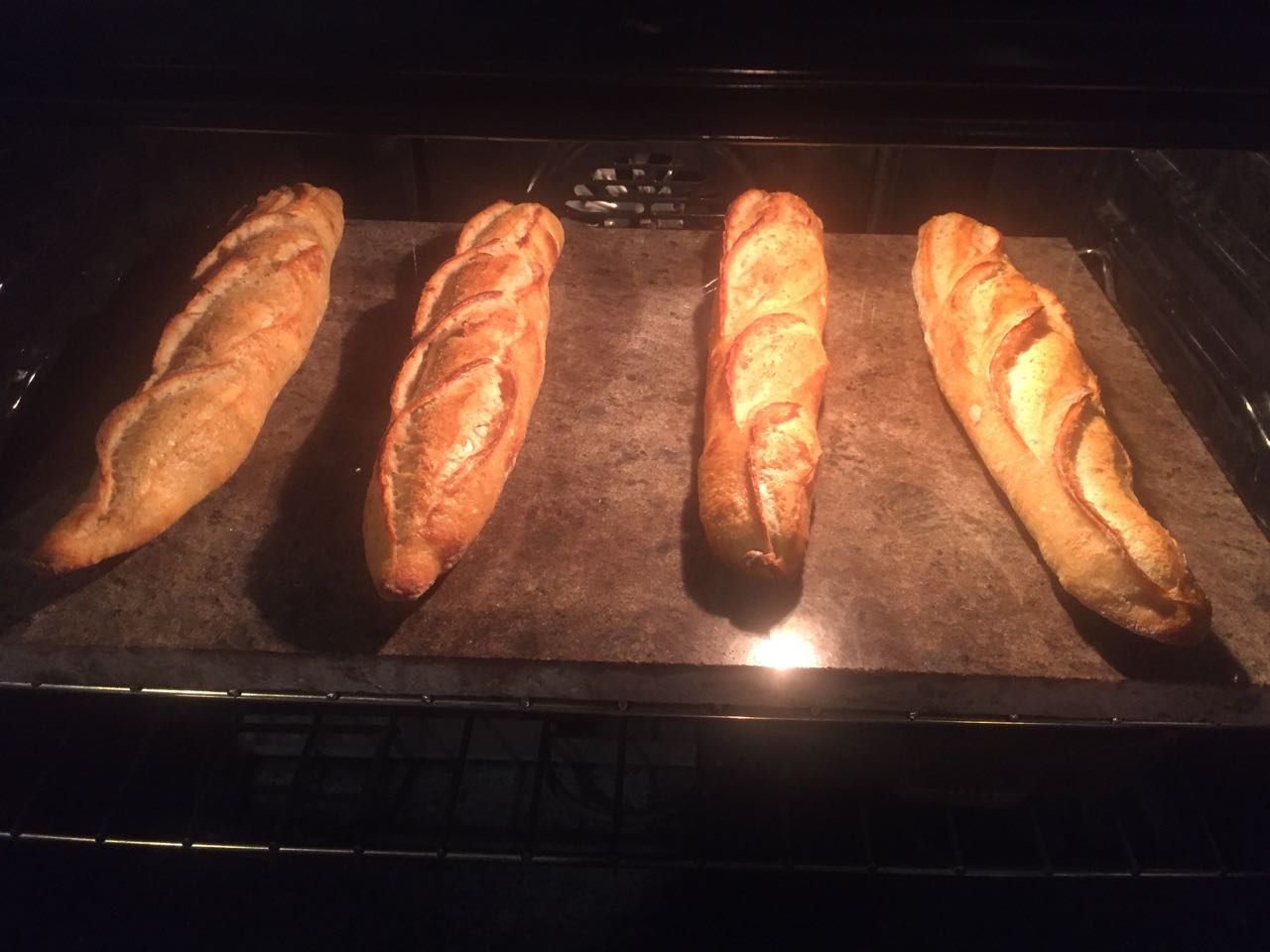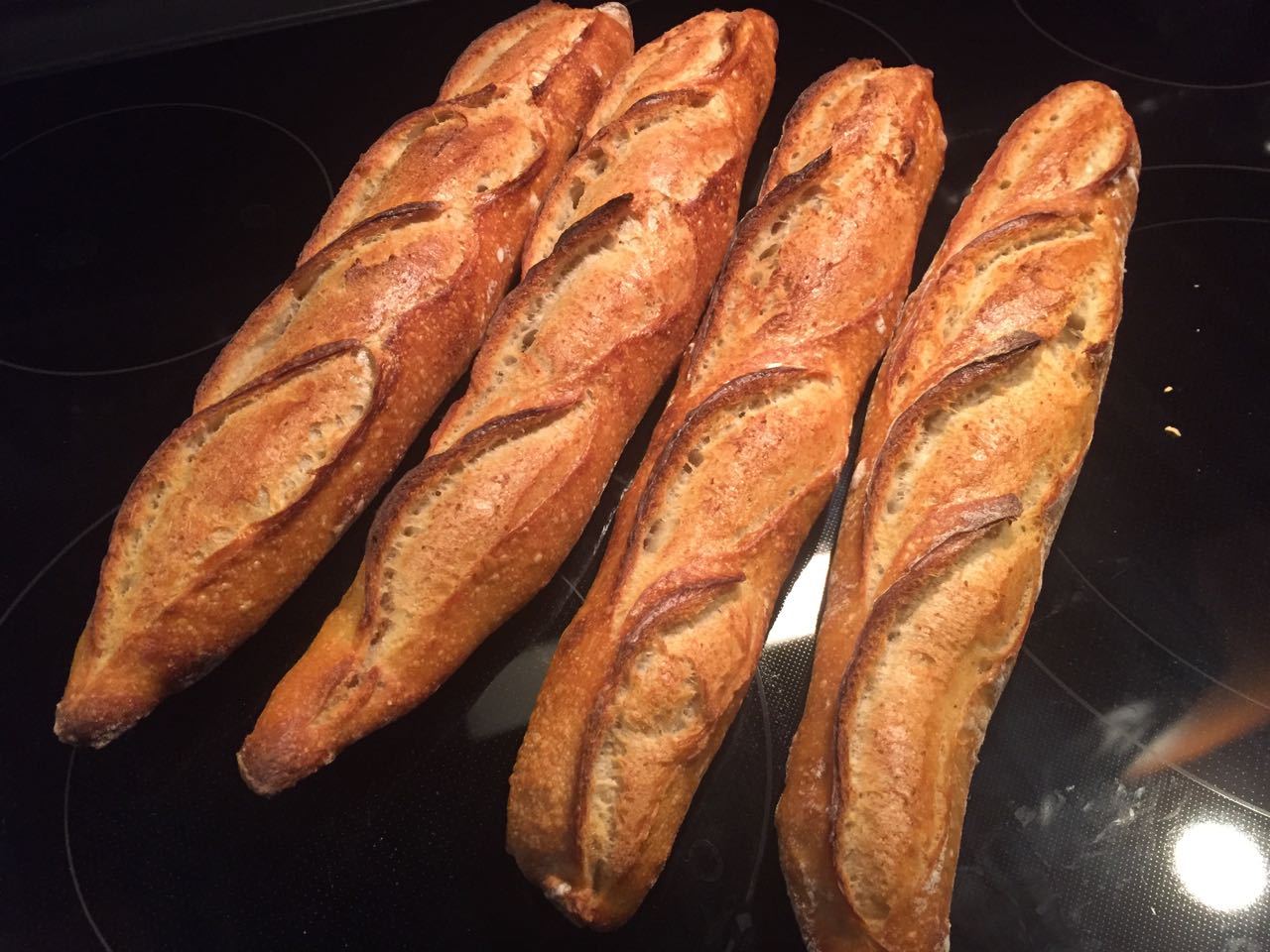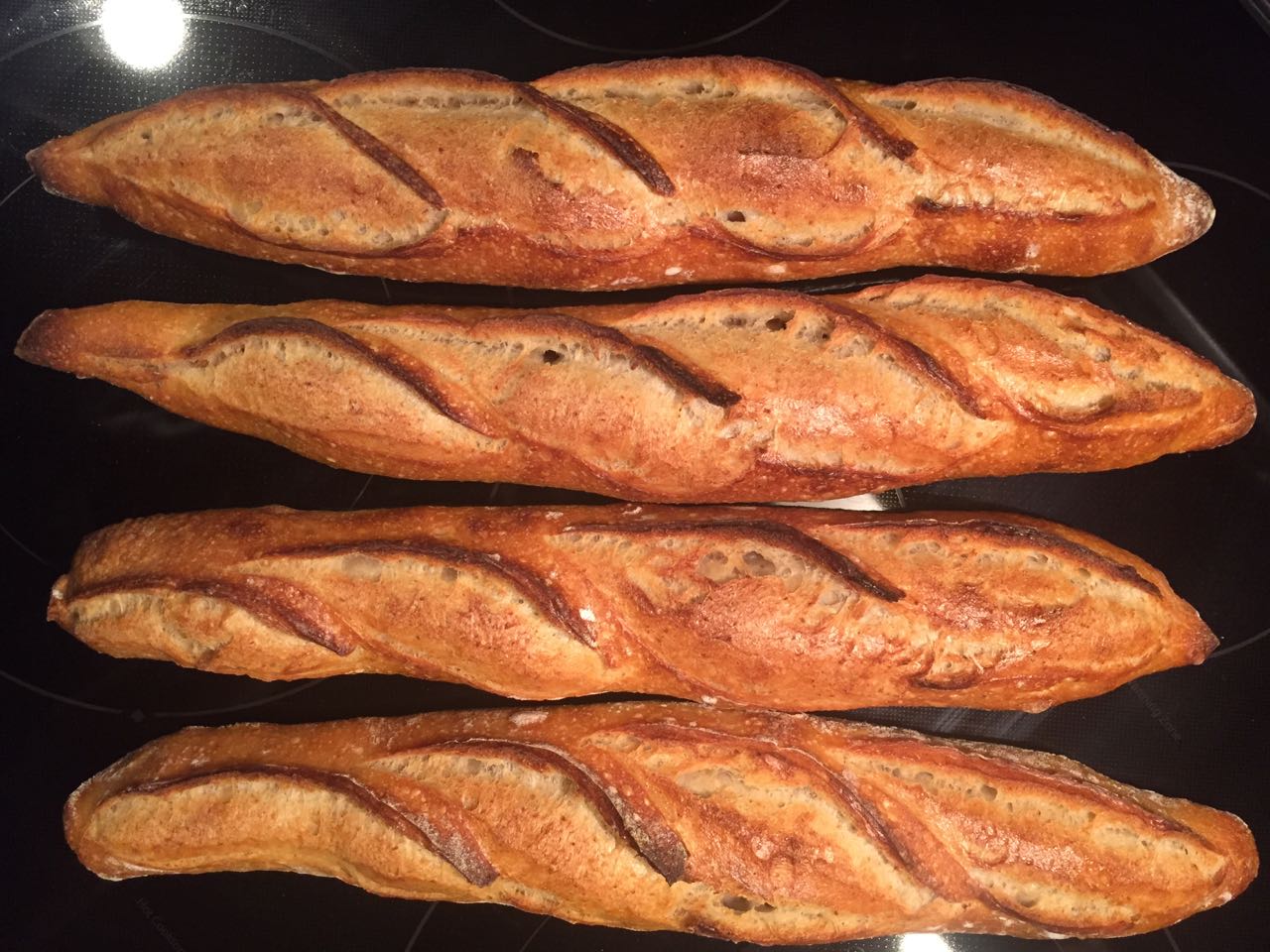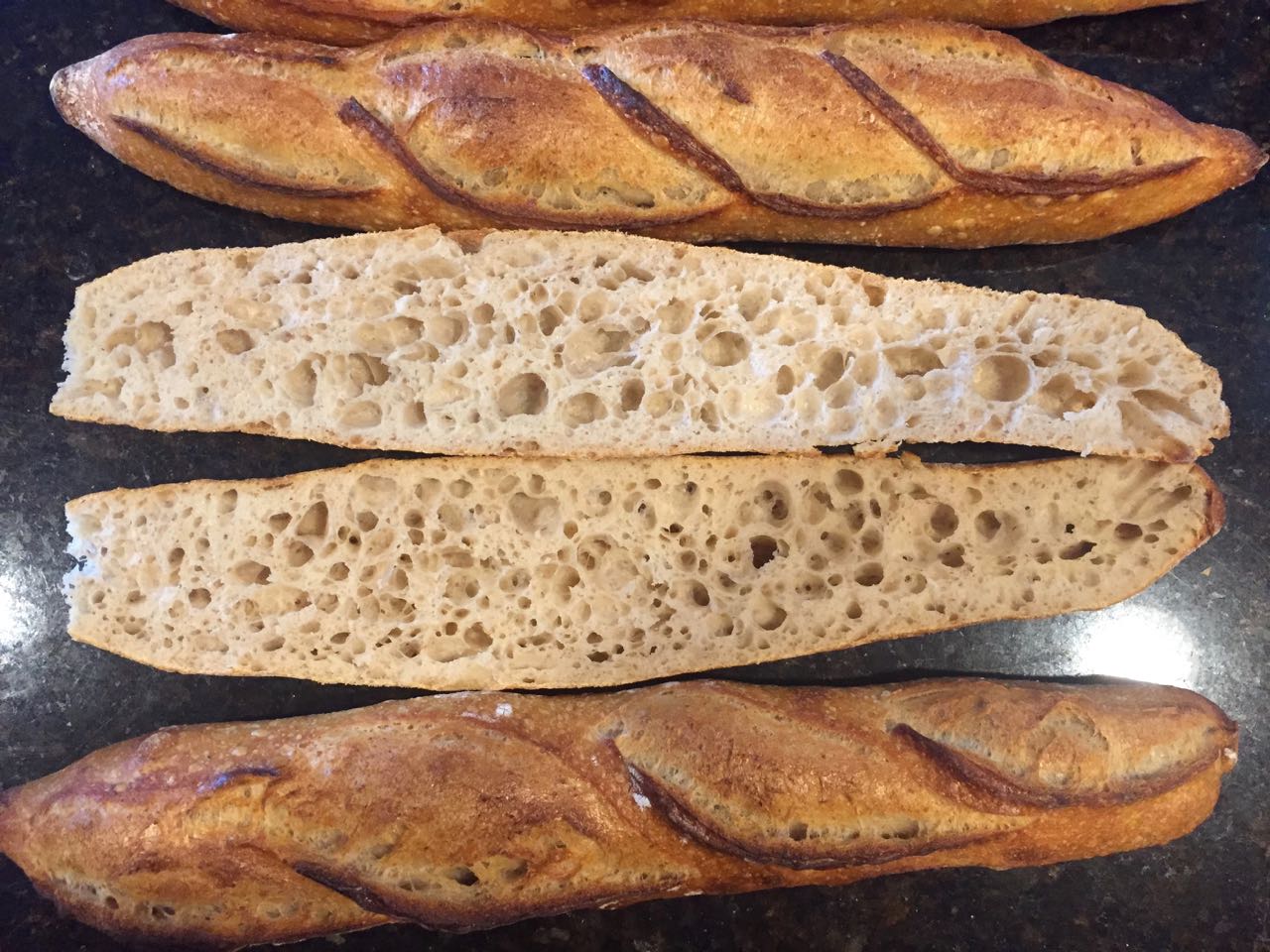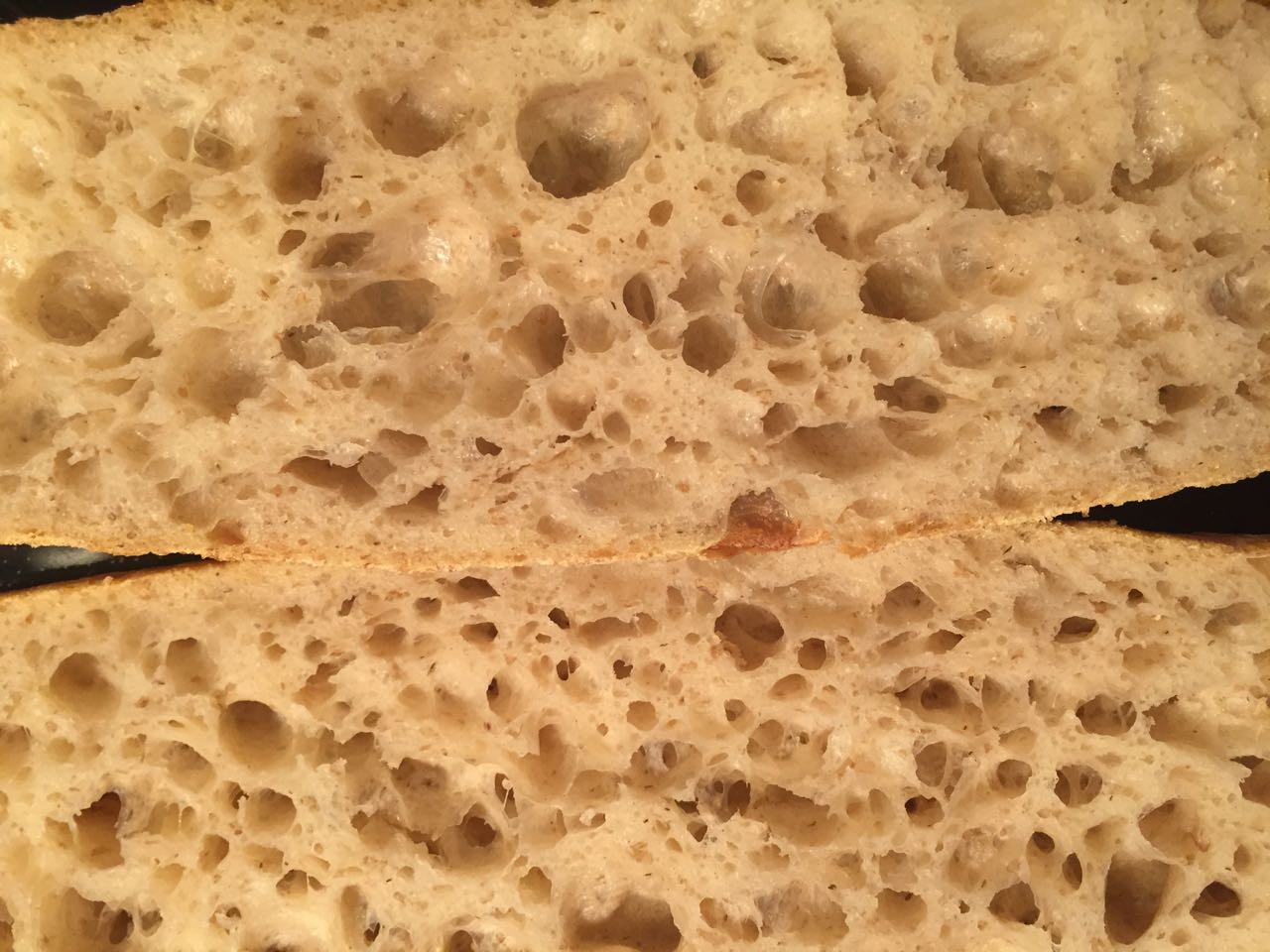 300g x 4 long batards.
At this rate, I might catch Benny!