October 11, 2020 - 6:55pm
Split in spelt loaf. Hydration issue?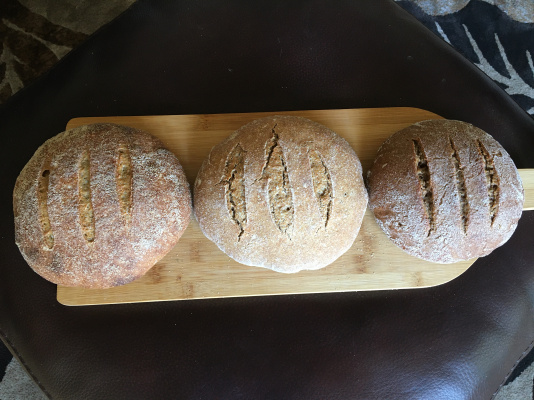 Hi all! I did an experiment this weekend. 100% whole grain sourdough loaves—wheat, spelt, and rye (left to right in photo). The wheat and rye loaves were 91% total hydration (including starter liquid). But I lowered the spelt loaf's total hydration to 71% after I had a bit of a "melty dough" problem with my spelt loaves last weekend. 


The question is...did the lower hydration cause the splits in the top (see pic). Or is it likely another factor?
Any ideas? Thank you very much!!! :)