Looking for Oval Proofing Baskets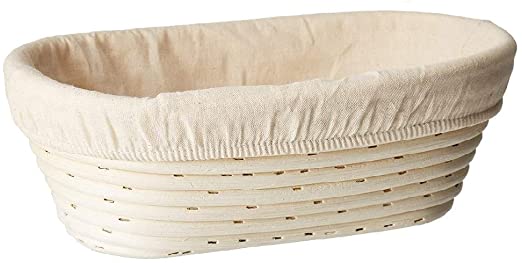 Does anyone have any leads on where to buy oval-shaped proofing baskets/banneton/brotform online that will ship in a reasonable amount of time? Although Amazon and a number of other retailers list these baskets on their websites, all of them have shipping times of 4-6 weeks, while round baskets are more readily available.
For those of you that have oval-shaped proofing baskets, where did you buy them? Additionally, does anyone know why there is such a dichotomy between the availability of oval-shaped and round proofing baskets?
(BTW, I'm located in the United States)