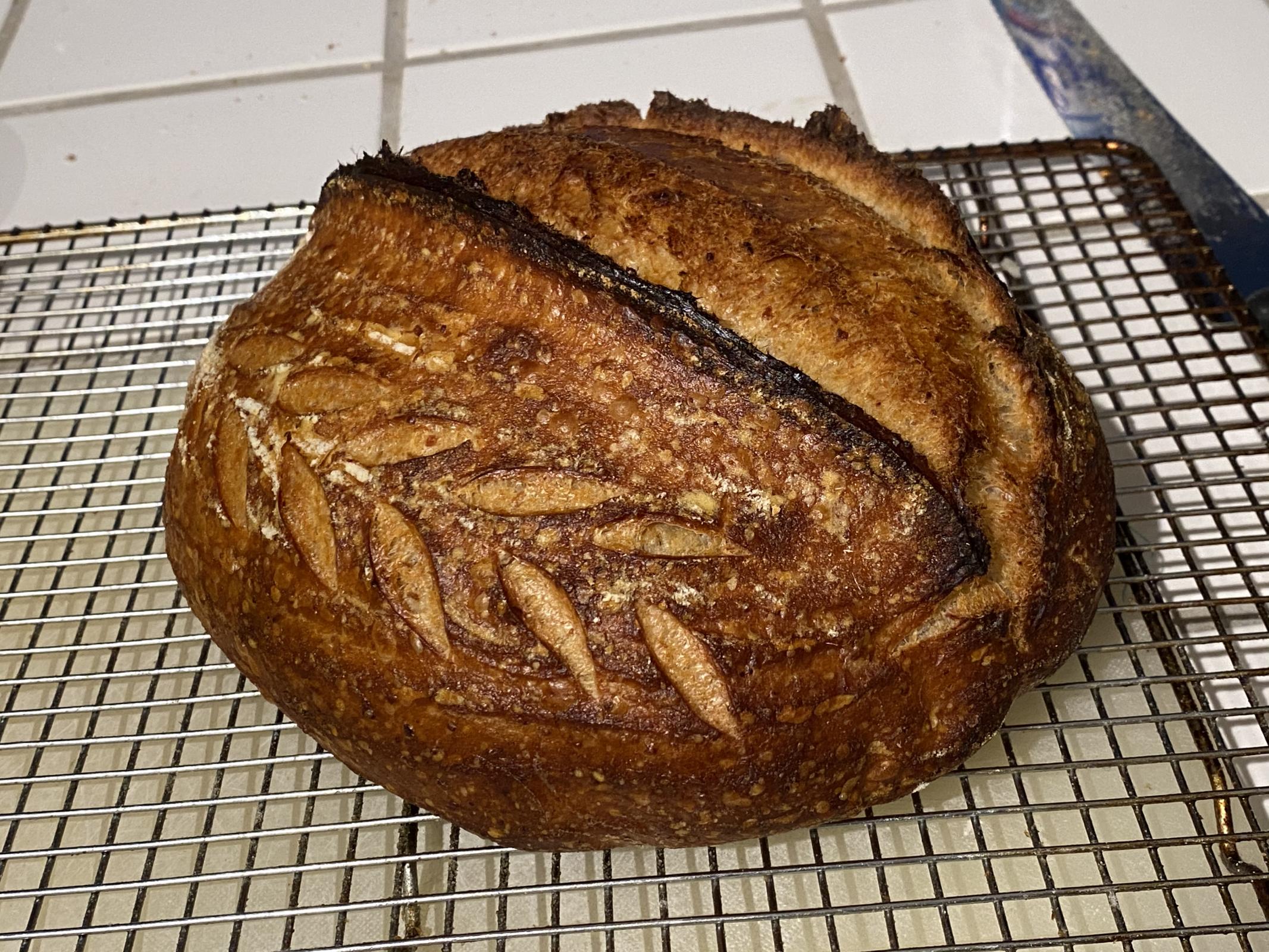 I just wanted to let you all know about putting ice cubes in the dutch oven with the dough. I'm getting the most gorgeous shiny crusts (more than I've ever gotten before) by tossing in a few ice cubes with the bread. 
Hadn't seen people talk about this a lot, so I wanted to share! (Now I wish I could keep steam in my gas oven so that I didn't have to use my Dutch oven, but I'll take what I can get)
Try it out!
This is a basic ≈75% hydration, 85% white flour, 15% dark rye, sourdough loaf with some 10-grain porridge thrown in. Did a 2 hour autolyse, about a 6 hour bulk, and a long cold final proof around 20 hours.