Tip - Refrigerated SD makes great daily rolls
Make a SD as you usually would. After the BF put the dough in the frig. When you want rolls in the morning remove some dough right before bed and roll into rounds the size of golf balls. Put them in an oiled pan and cover with plastic wrap and leave out in a cool place. In the morning put the rolls in the cold oven and bake.
NOTE; this suggestion is best for convenience when baking overnight rolls using old refrigerated dough. 
Mini SD rolls and coffee, a great way to begin a day...
Dan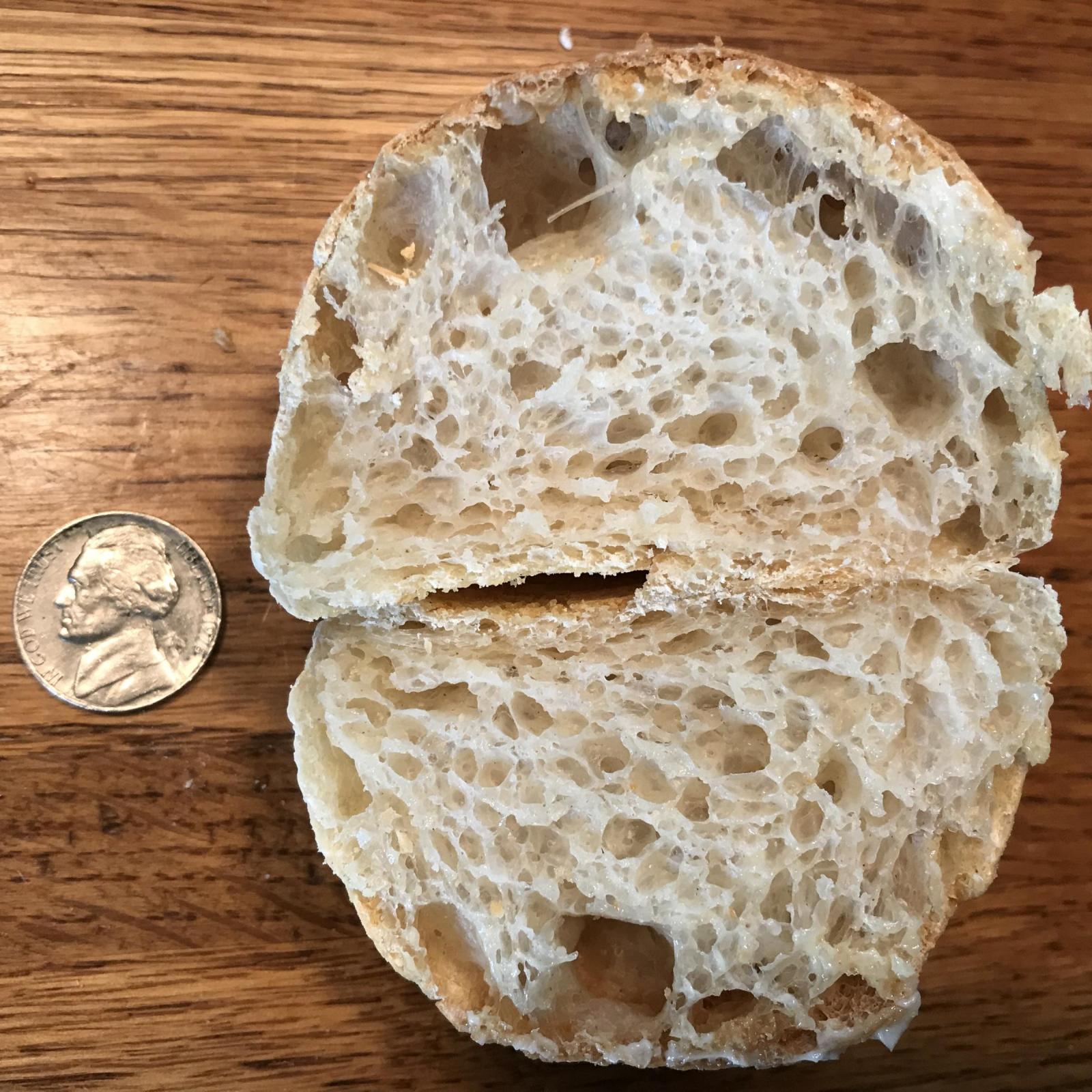 Because this dough was bulk proofed at room temp for 5 hours and then refrigerated for a few days, the flavor is great. If you like sour sourdough.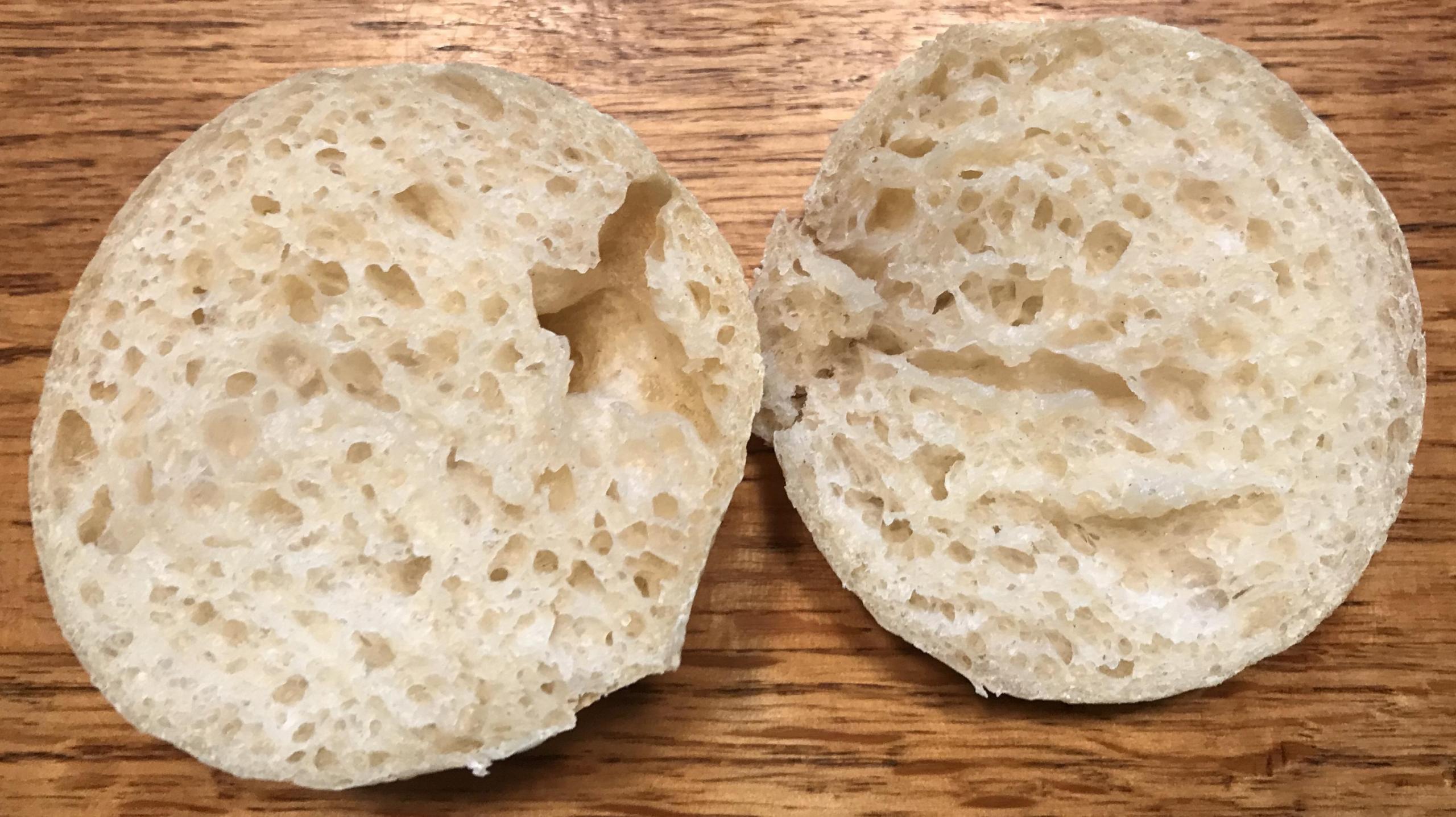 The bread didn't brown. I think it is because I put them in a cold oven, but @ 3:30AM who wants to preheat an oven :-)