January 21, 2018 - 4:58pm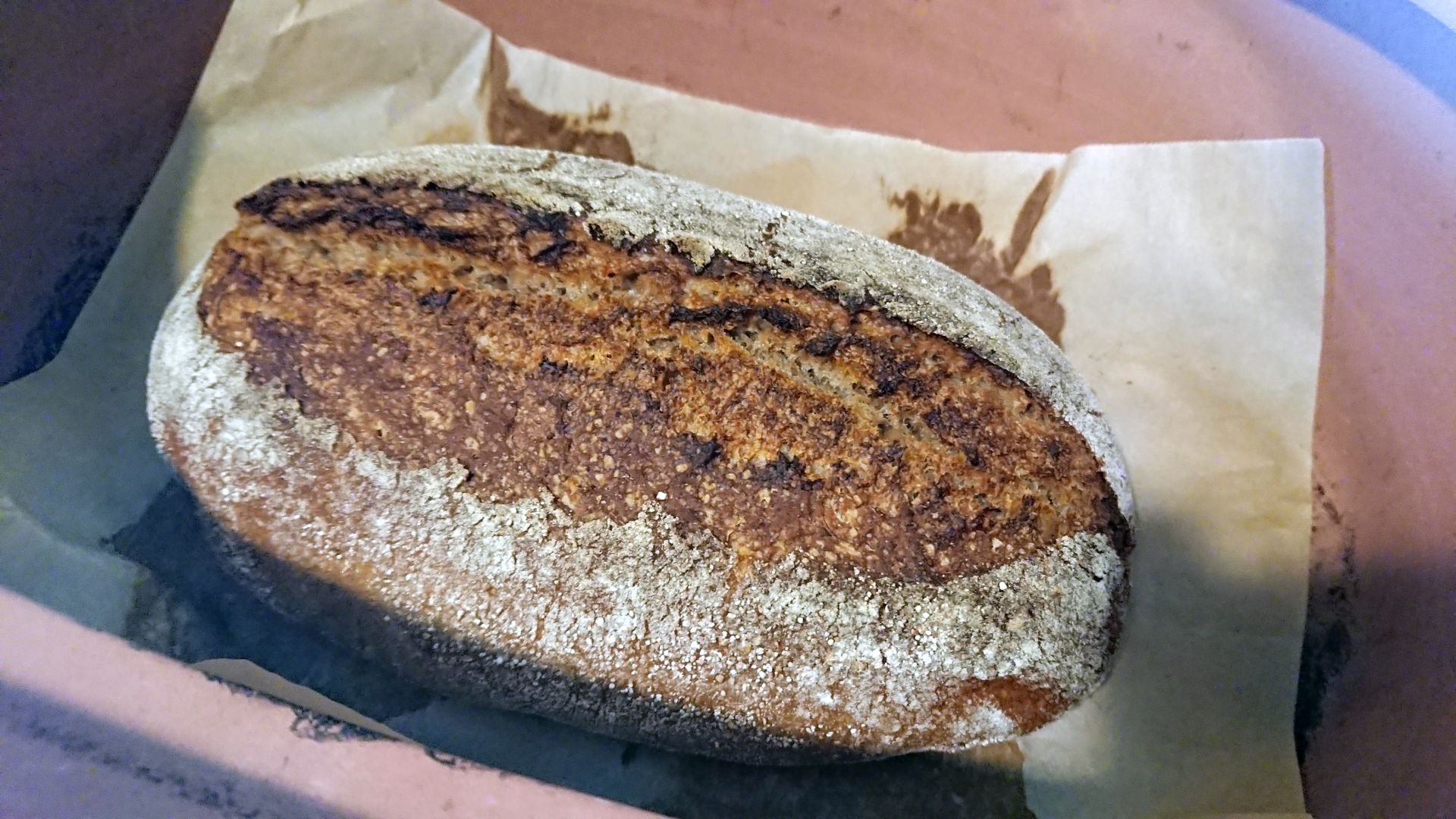 Hi TFLers,
I love rye and it is the first time I baked using dark rye, which is coarser than the rye flour I have been using. I prepared a loaf based on the stuff below
Levain
 
 
 
starter
10
g
3.2%
dark rye
50
g
16.1%
water
70
g
22.6%
 
 
 
 
Final dough
 
 
all levain
130
g
41.9%
APF
119
g
38.4%
dark rye
136
g
43.9%
water
142
g
45.8%
salt
5
g
1.6%
 
 
 
 
total flour
310
g
100.0%
total water
217
g
70.0%
Matured levain for about 8 hrs. Mixed all ingredients (no autolyse), applied 3 stretches and folds, bulk fermented for about 6 horus over night. Shaped as batard, proofed for about 1 hr and half, and baked at 230C (hot oven/hot pot) for about 25 min lid on + 10 min lid off.
Picture of the crumb and crust shown below. Even though I used 40% APF, the crumb did not open much and the oven spring was shy. I would like to improve on these two aspects. I personally think I need to improve the strength of my levain (perhaps need a double build), and maybe autolyse the flour. How much autolyse time would be recommend? What else could I do to improve on these issues? Flavor-wise the the loaf tastes quite good. I love the rye notes that I can taste. Some sourness and also some subtle honey flavor brought out by the dark rye.
peter