September 23, 2017 - 11:23am
FWSY Overnight White - Feedback request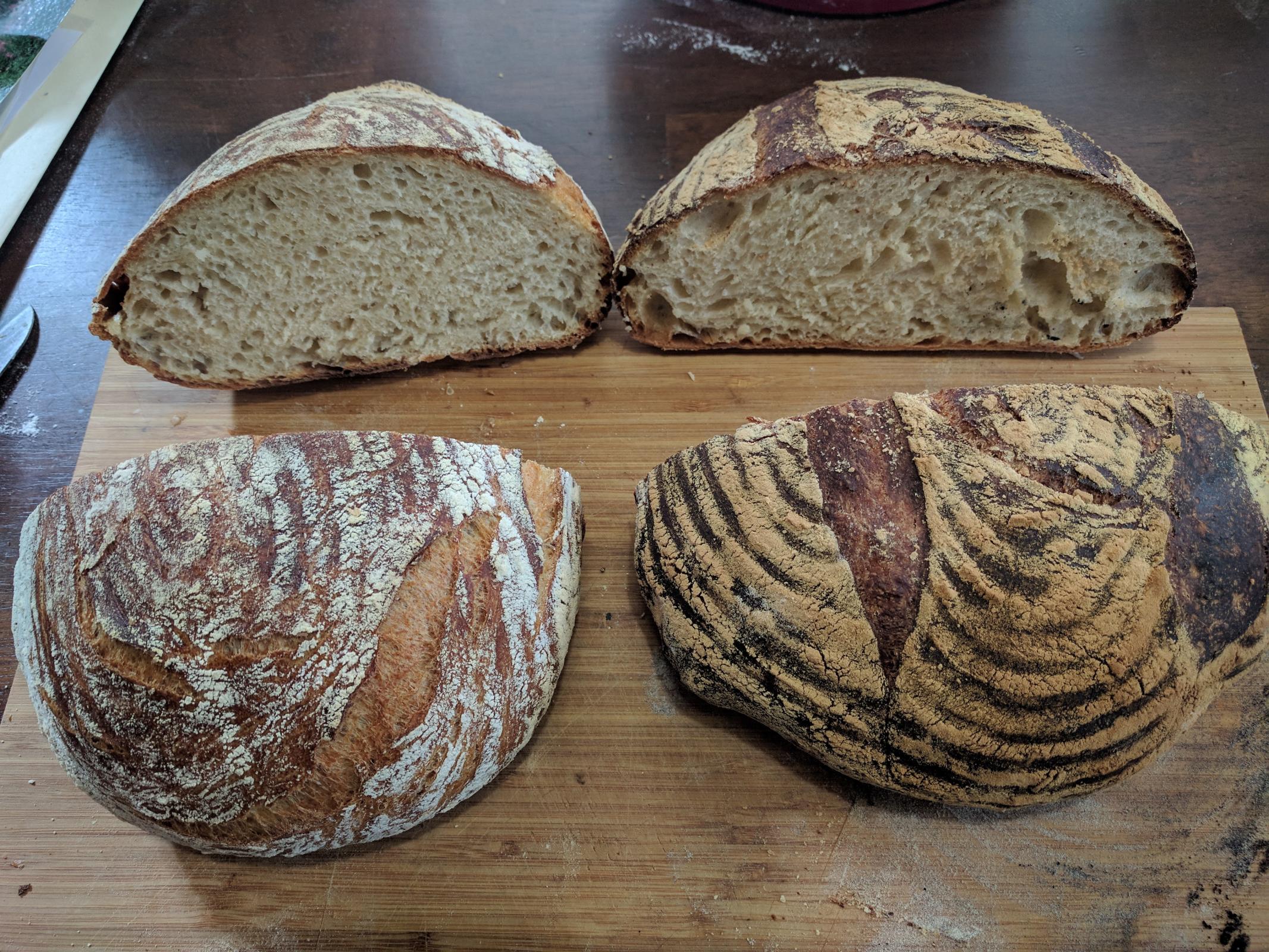 Hello all,
Please let me know if I'm in the wrong sub-forum. I am very new and only aspire to artisanshipness.
I just made a couple loaves of Overnight White Bread from FWSY, using 10% whole wheat flour, but otherwise following the recipe as closely as possible to as instructed.
I only have one dutch oven, but I wanted to bake at the same time, so the one on the left went in the dutch oven for 30 mins covered and 20 minutes uncovered. The one on the right (scored with a knife) was on a pizza stone for 45 minutes (with a cup of water in a broiler pan at the start).
This is an invitation for any feedback you think I could use. Not fishing for compliments. I think these loaves are ok, very edible, but they don't wow me. I expected more texture from the scoring in the crusts. The interior has smaller air pockets that expected/desired and seems cakier than I would hope for.
As my bread gets better, I expect my vocab for describing it will improve as well.
Thanks for taking the time to read and for any feedback you care to offer.