October 23, 2016 - 12:04am
80% Hydration Pain au Levain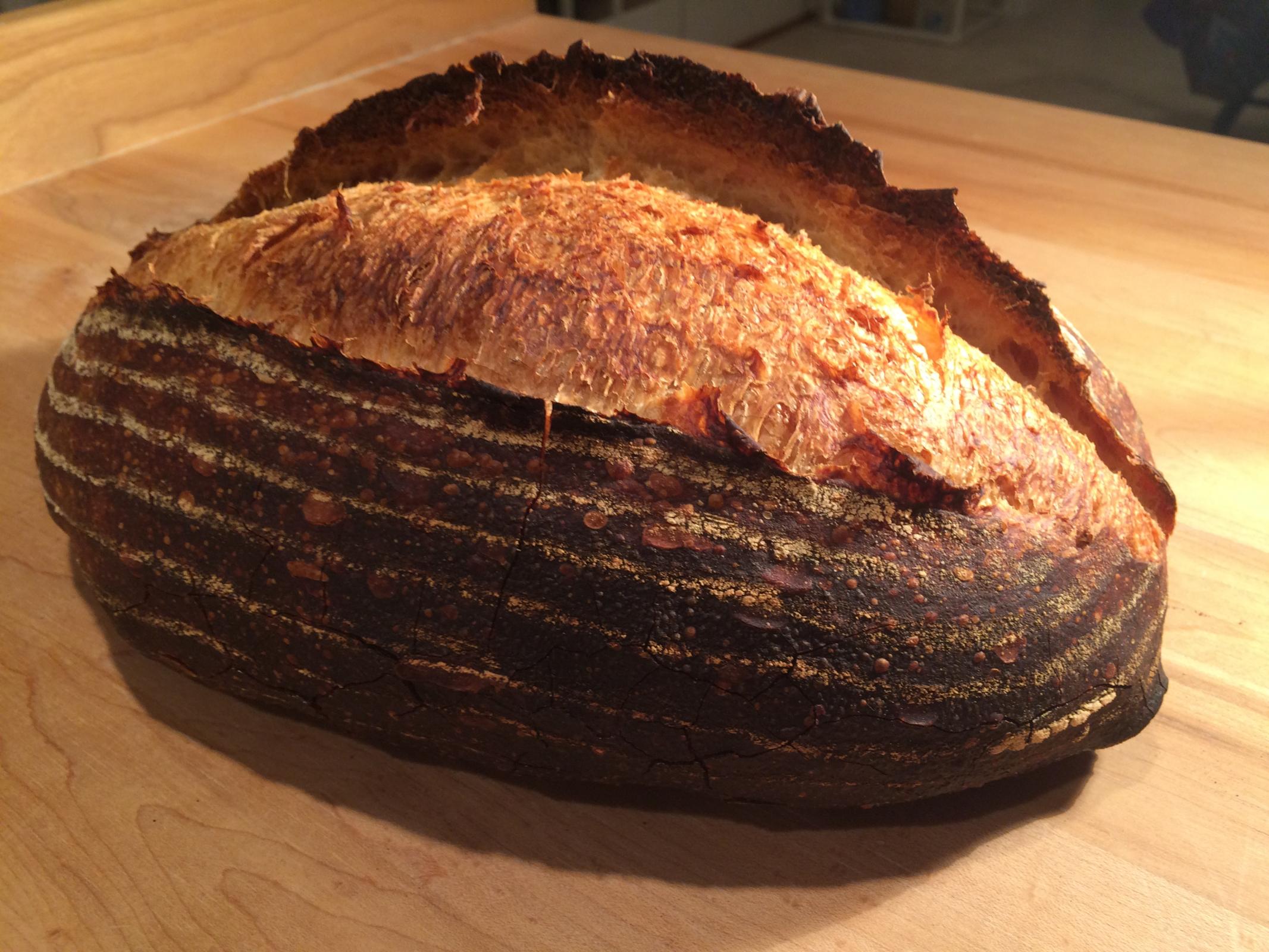 For some time, I've been intrigued by a new (to me) technique for handling high hydration doughs, skillfully demonstrated by Mac McConnell of the San Francisco Baking Institute in his YouTube video: 
http://tinyurl.com/zuyksdd [1].

I finally decided to give the technique a try and it worked beautifully. Shown above is the result; an 80% hydration pain au levain with 10% pre-fermented flour and no commercial yeast added, The ingredients were hand-mixed just until incorporation and the resulting rough dough was given folds at 1, 2 and 3 hrs. into the bulk fermentation.
SteveB