Tartine Bread sourdough croissants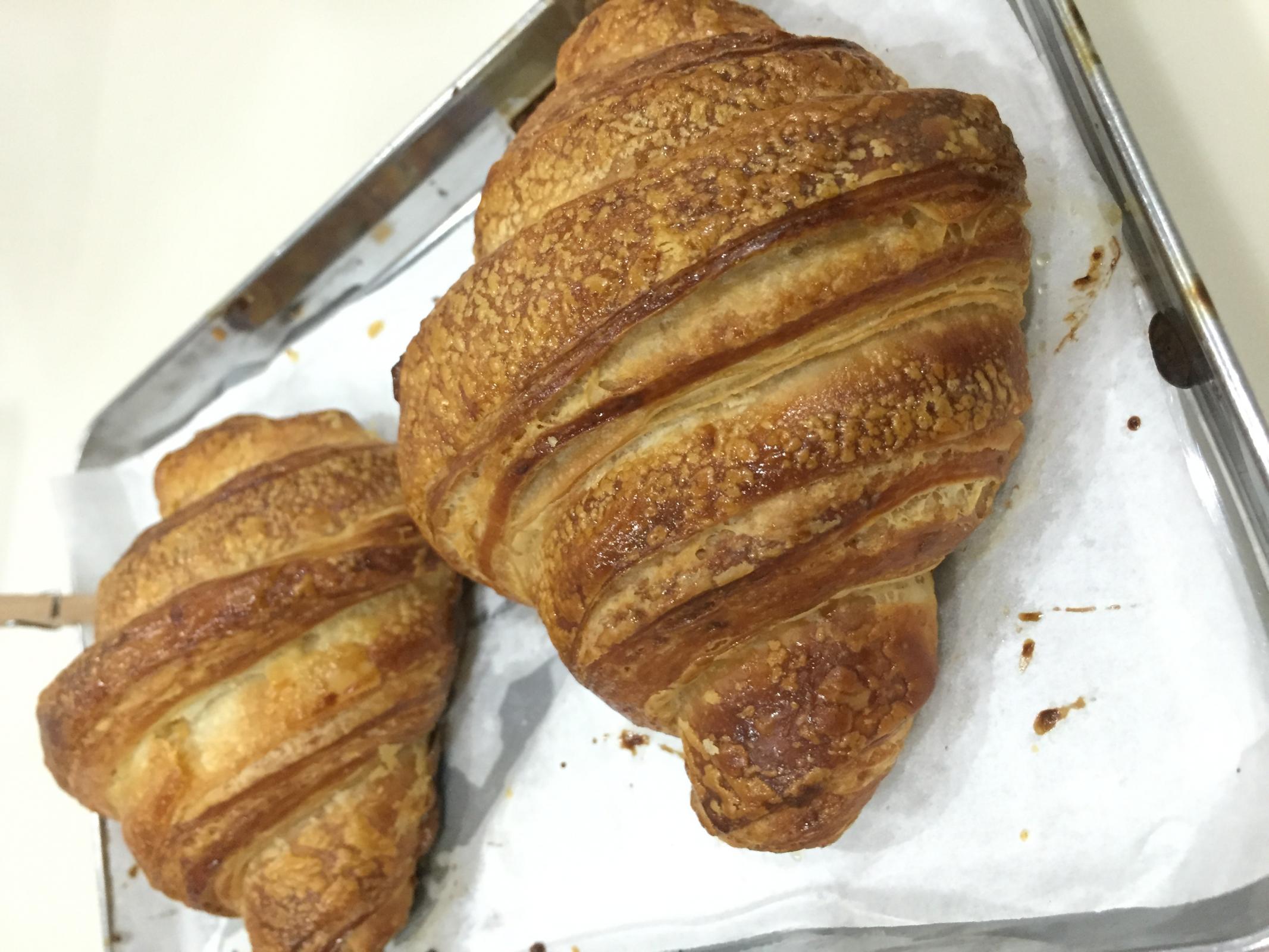 I've attempted the croissant Recipe from the Tartine Bread book. The outside looks good but inside is bready. Wondering if the roll-in butter is too little (approx 17%) ? It is a lot less than usual and also less than Tartine's original croissant recipe from their earlier book (Any thoughts on why?) The ingredient list is as below:
This Tartine croissant recipe is adapted from Chad Robertson's Tartine Bread [1] book.
 4.5 from 2 reviews
Print
[2]
tartine croissant recipe Makes 14-16 large croissantsINGREDIENTS
15 oz / 450 g milk (whole or 2%)
10 oz / 300 g leaven
13⅓ oz / 400 g poolish
2 3/16 lbs / 1000 g bread flour
5 tsp / 28 g salt
6 Tbsp / 85 g sugar
2 tsp / 10 g active dry yeast
For lamination
14 oz / 3.5 sticks / 400 g cold unsalted butter
½ cup flour
For egg wash
2 large egg yolks
1 tsp heavy cream or milk