Sprouting and Malting Primer
The 25% extraction sprouted multi grain bran sifted from the 75% extraction sprouted flour.
The little green rosettes will make your muffins taste bettah and sprouted grains will make your breads taste bettah too!  Sprouting is way easier than making bread so it is perfect for Lucy and I to do for just about every bake ……and a great way to turn a 3 day sourdough bake into a 5 day one – also perfect for us retired folks looking for something to do.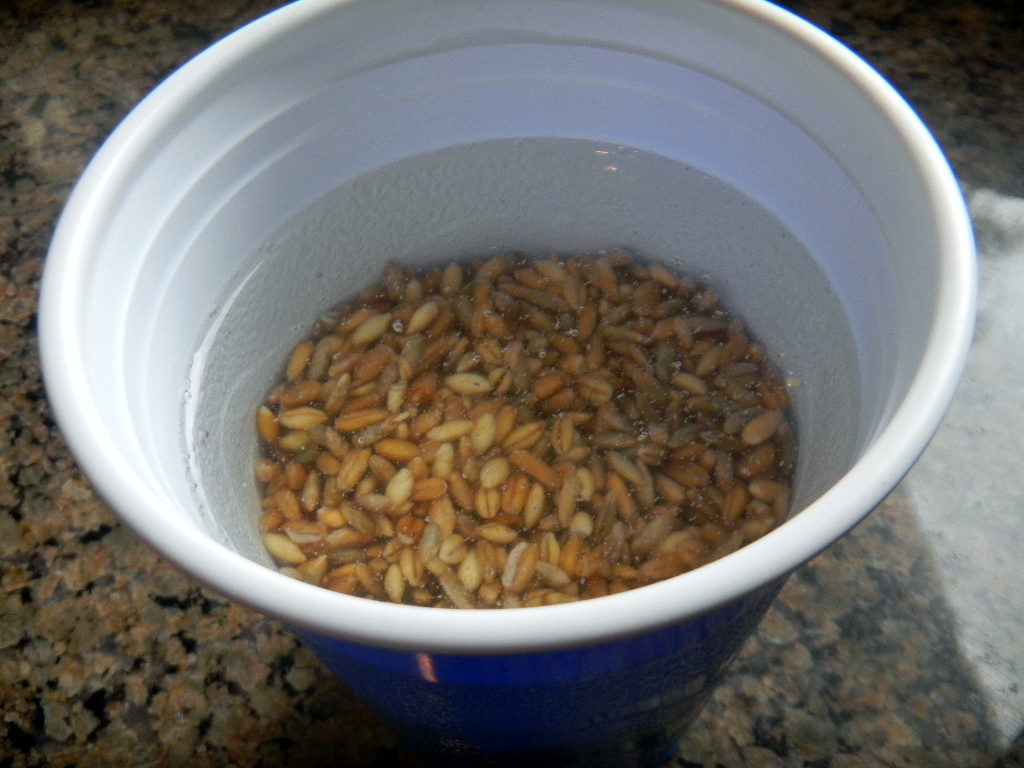 Make sure you re using hulled grains if you don't like hard to digest fiber and roughage in your flour.   I've seen sprouting directions out there saying to soak the grains in water for 24 hours for the first step.  Don't do it.  You are trying to sprout them – not drown them which is what you will likely do if you soak them for 24 hours.  You want to keep grain genocide far away from you.  The first step is to weigh the grains to be soaked.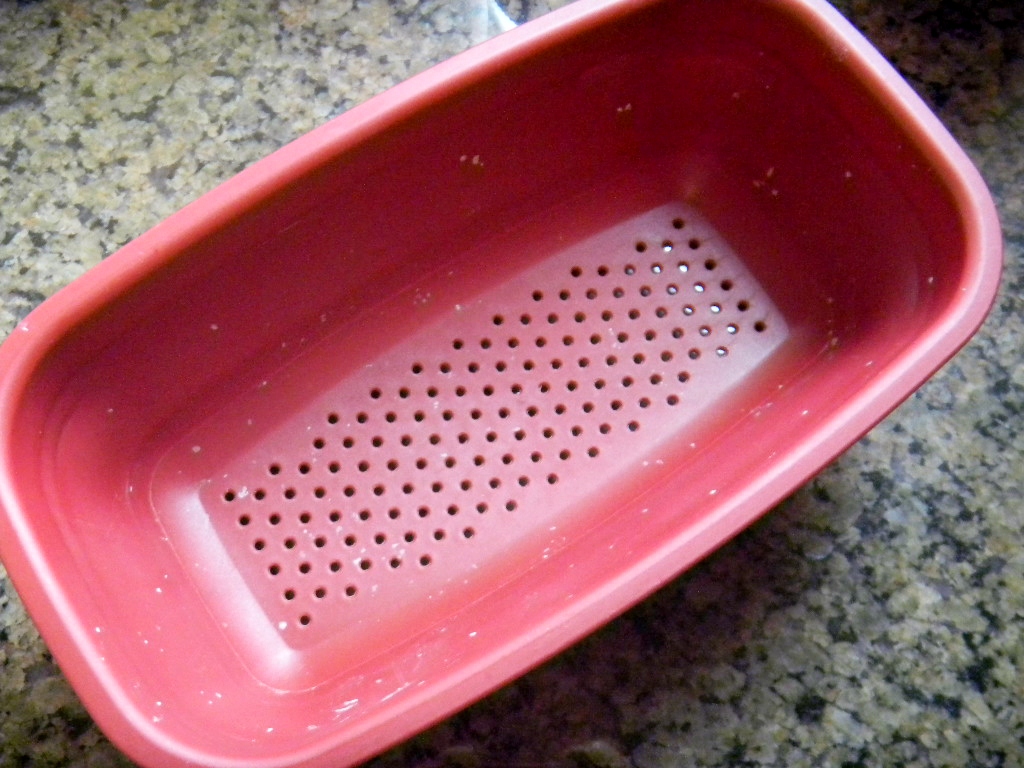 After a 4 hour max soak in water you have to put them n something so that they can sprout, you can easily rinse and drain them every 8-12 hours so that the mold is kept at bay, keep light out so no green shoots stay white instead of turning green and the cool humid air in.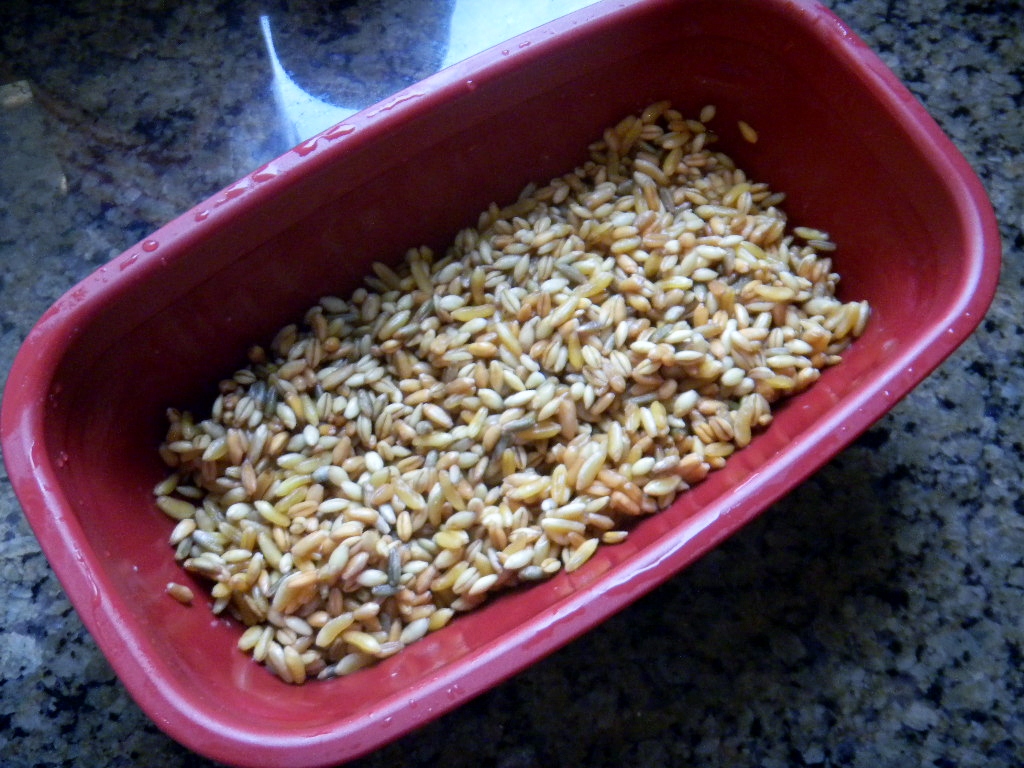 I found a plastic cheese mold with small colander holes in the bottom to let the whey out when forming and pressing cheese which is also perfect for sprouting grain..  it was a bargain a 50 cents at Goodwill.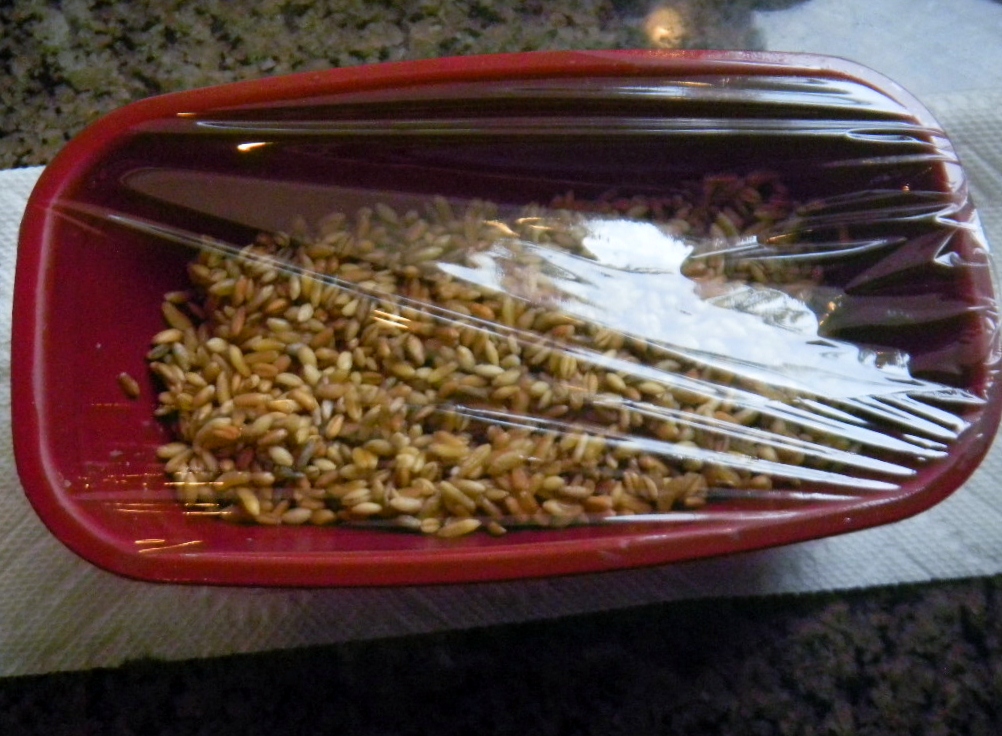 You can buy sprouting gadgets and containers online, at health food stores and in some ethnic markets too.  Many folks just use a mason jar with the solid lid removed and substitute a screen to let water out when they rinse the grain and just keep it in a dark place.
What you are trying to do is replicate how the seeds would normally germinate in the ground.  Damp – not wet, dark – no light and cool – not hot or cold.  64-70 F works  best but since you are only going to be sprouting for 24 hours total or so from when the first soaking water hits the seeds,  a bit warmer won't mold the seeds  just rinse them more often.,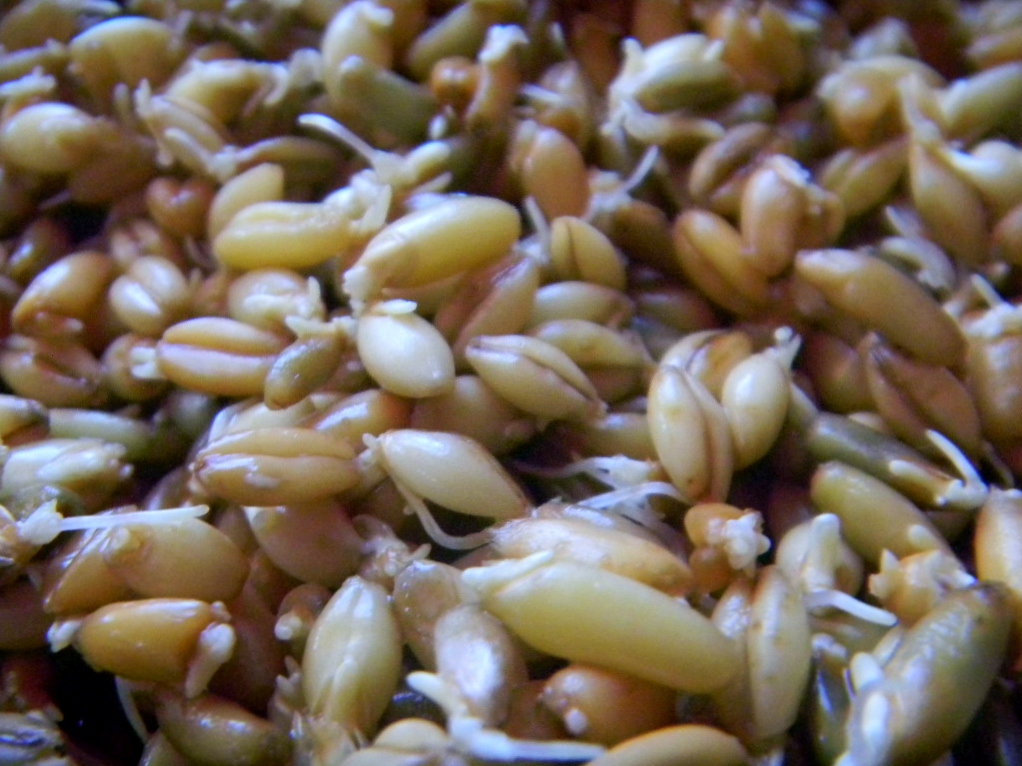 This 5 grain mix took different times for each variety to chit but no worries - it is all close enough.
After soaking, I drain the seeds in the cheese mold and rinse them in water, shake out the excess water, cover in plastic wrap and a kitchen towel to keep out the light.  I repeat this every 8- 12 hours until the seeds chit.  Different seeds chit at different rates with rye being the fastest and some ancient grains being the slowest but they all close enough to sprout together which is what I do'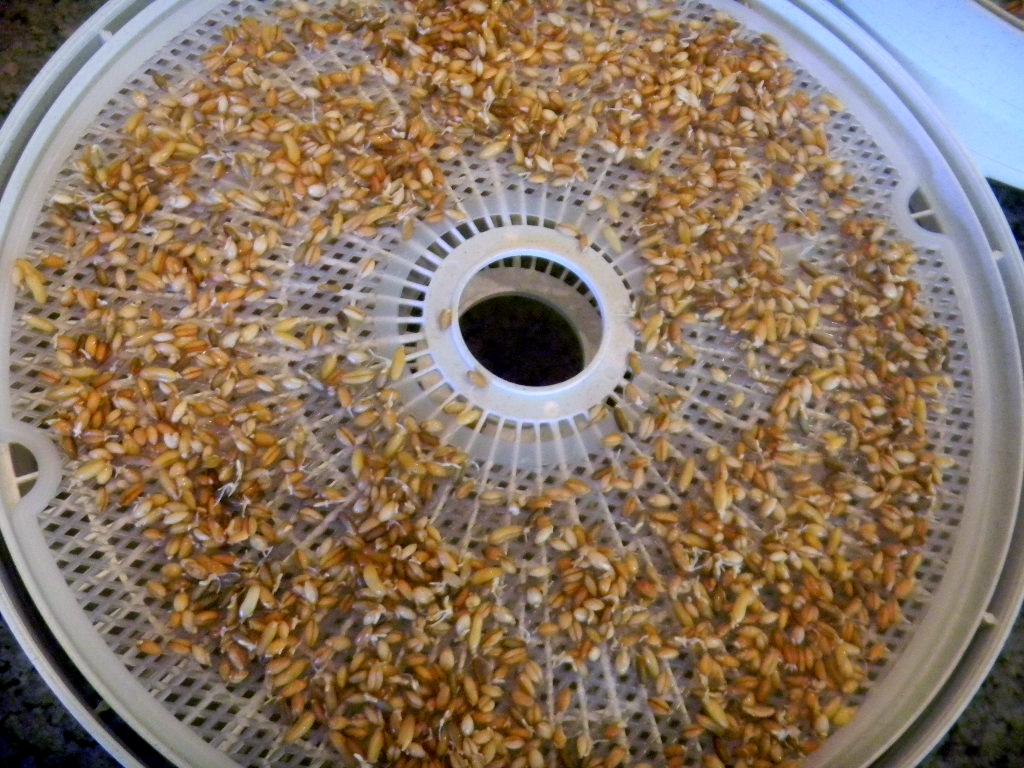 Once the first white rootlets break through the seed bran shell it is called 'chitting' and you are now done with sprouting to make sprouted flour and ready to dry the grains.  Once the grain has chatted, I dry it in a dehydrator at 105 – 110 F for 3 hours and 30 minutes with the seeds spread pout thinly, on a single layer on the trays.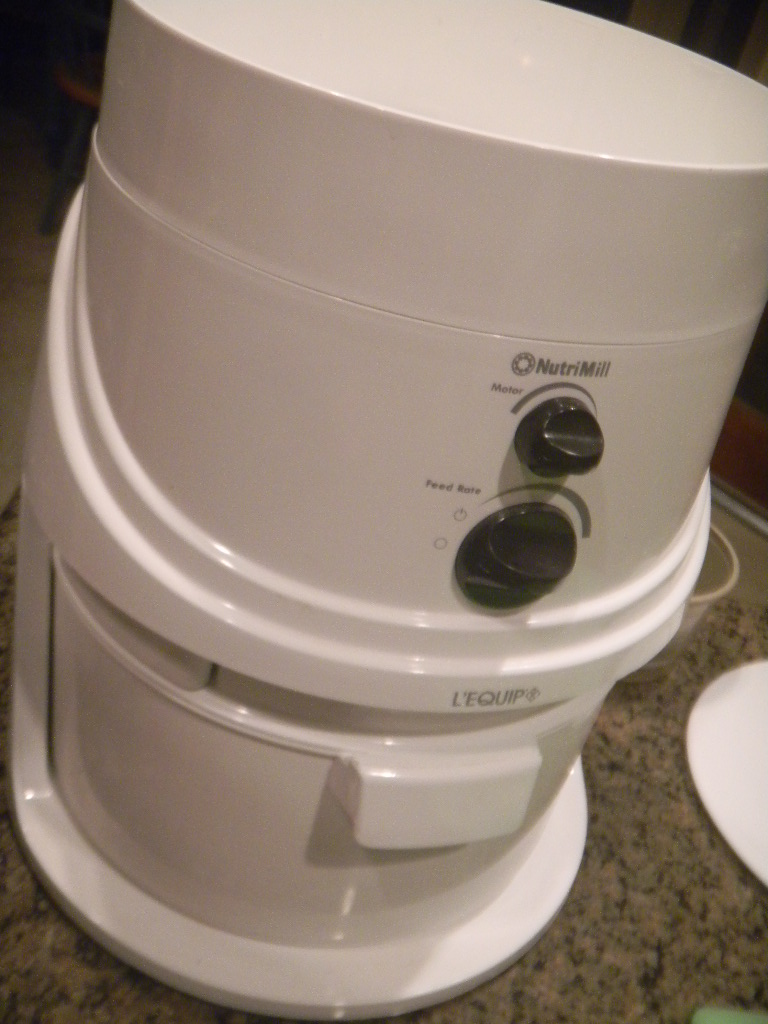 You will know that you are done drying them enough, so they won't clog up your mill, when they weigh about the same as they did when you first weighed them before soaking.  Once dry you can mill them and sift them like you do any flour.  Your taste buds will reward you for taking the time to make sprouted flour for all kinds of things. 
If you don't have a dehydrator I used to dry my grain outside in the AZ but you have to figure out a way to keep the birds from eating it.  I used the broiler pan from the mini oven with the seed on the bottom covered with the vented broiler top.  I have also dried them in my mini convection oven where the lowest temperature was 150 F.  With the door ajar the seeds never got over 140 F. 
Some will say that this is too high a temperature and kills off the enzymes you are trying to promote but brewers have always been right, They use the same grain and enzymes to extract all the sugar from the starch in the grain to make beer at the fastest rate and the best temperature to do so – 150 F.  So keeping it under 150 F will do the trick.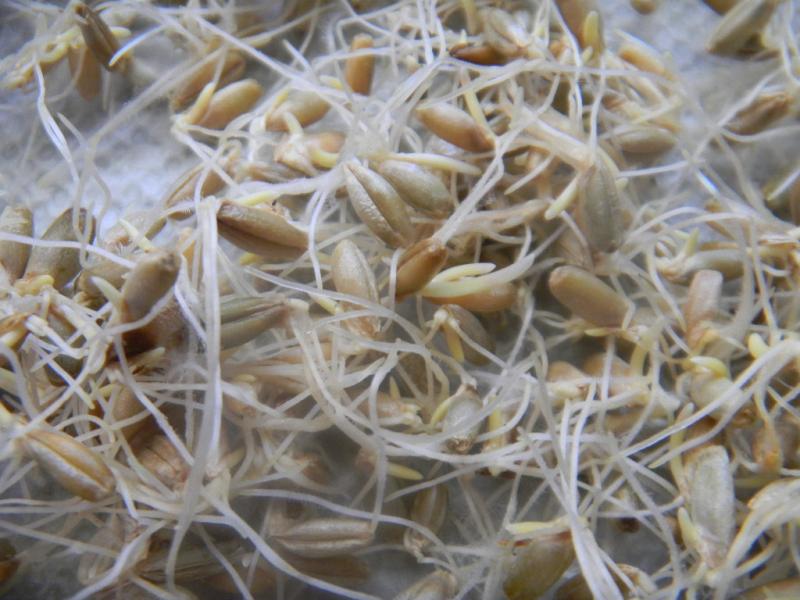 Time to make white & red malts when the seed shoot is the length of the seed p here are two pictures showing when the seeds are finished malting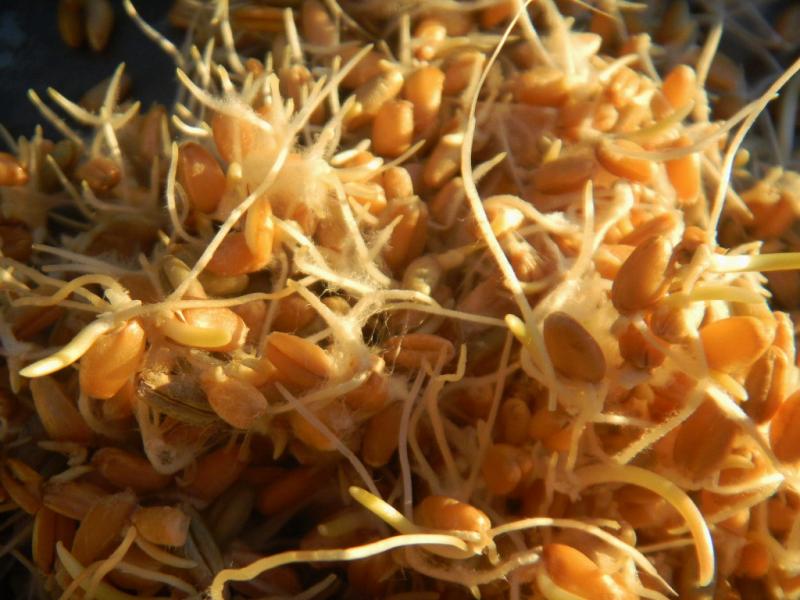 Now if you sprout your grain, in this case rye or barley, for 4 or 5 days until the shoot, not the 3 rootlets that first chit out of the seed, is the length of the seed itself then it is ready to dry to make rye malt or barley malt.  This much longer time requires more rinsing and cool temperatures to keep the mold at bay.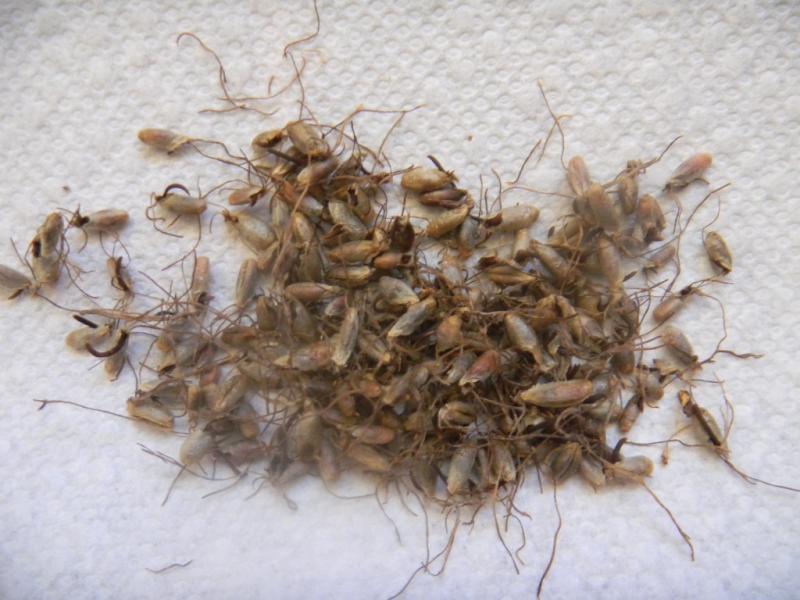 Once dry at 105 F you can just grind into white diastatic malt, below right, or you can take the temperature up to 325 F like the seeds above to brown them to make red non diastatic malt, below left.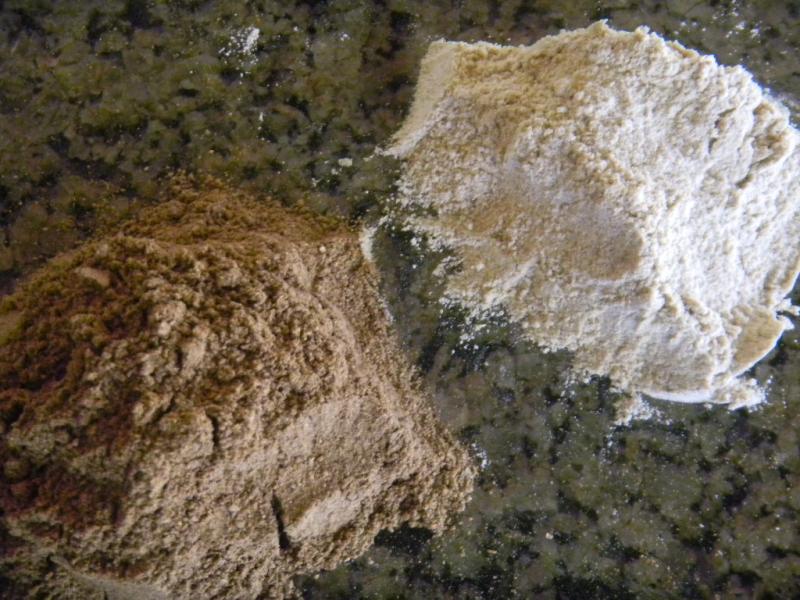 Both malts above were made from the same malted berries 
If you dry this grain at low temperature you have white, diastatic malt and if you dry it at higher temperature up to 325 F you have red, nondiastatic malt – both of which are fine bread ingredients for all kinds of reasons.
Happy Sprouting and Malting