September 15, 2007 - 7:18pm
We had a nice get together this afternoon. Had four regular TFL participants show up (leemid, myself, JMonkey, and crumb bum) and one other reader whose screenname I didn't catch. We had a pretty decent spread: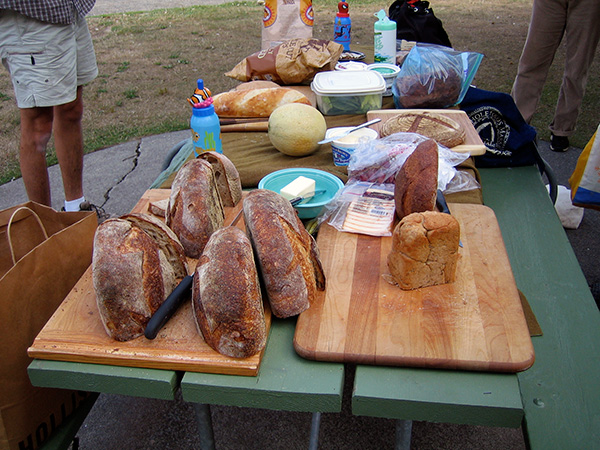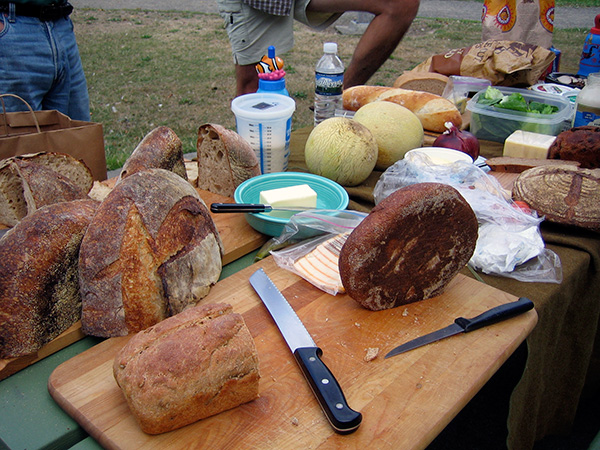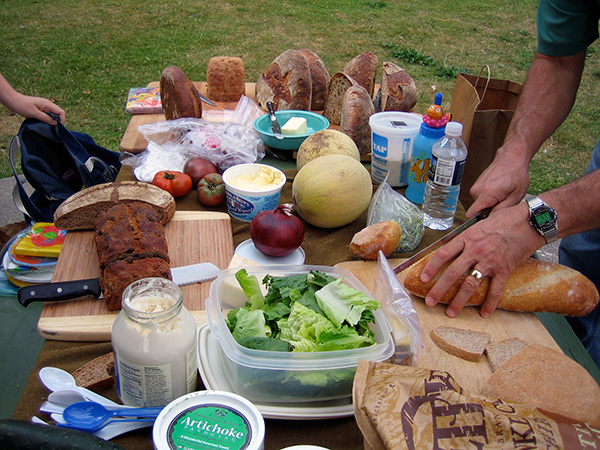 If memory serves me right, the breads were (starting at 9 o'clock) JMonkey's whole wheat raisin bread and a whole wheat desem bread, my whole wheat sourdough and the honey whole wheat bread with sunflower seeds [1], crumb bum's miches (one with 15% whole wheat flour and one with 15% rye flour), and leemid white sourdough (made with Carl's starter, I think, or was it Otis?) and a rye he made.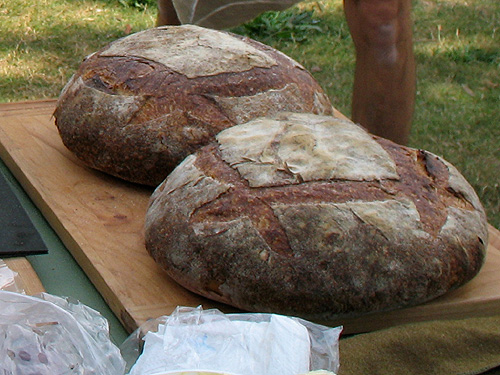 All of the breads were good, but crumb bum's miches [2] (pictured above) blew me away. His formula and techniques can be found scatter around the site, but what I jotted down was:
20 grams starter
1000 grams flour (up to 15% whole grain)
750 grams water
20 grams salt
Mix in the evening, fold 4 or 5 times, then cover and leave out at room temperature overnight. Shape early the next evening, let rise for 2-3 hours, then put in an unheated oven (more on that here [3]). Crank it up to 500 for 10 minutes, then reduce temp and bake until complete.
I will be trying this soon, probably tomorrow.
Thank you to the folks who showed up. And for those of you who wanted to but couldn't, we'll definitely do it again.