Sylvia's Irish Soda Bread
I haven't posted recently and would like to wish everyone a very "Happy St. Patrick's Day"!  
Family has kept me busy lately and in a few days my youngest grandson is having some very extensive corrective overbite surgery done.  It's going to be a long recovery.  He's taking it very well and wants to have it done.
To keep things on a cheerier note.  A little St. Pat's Day feast.  Along with the traditional dinner of Corn beef with all the trimmings.  
I make this soda bread a lot.  Everyone loves it and you will find it here on my blog along with some other versions.
http://www.thefreshloaf.com/node/11028/sylvia039s-irish-soda-bread  [1]
Just out of the oven and warm sliced with some Kerry Gold butter.
A family tradition now for 4 generations no that would be 5.  My 22 yr. old grand daughter loves to bake.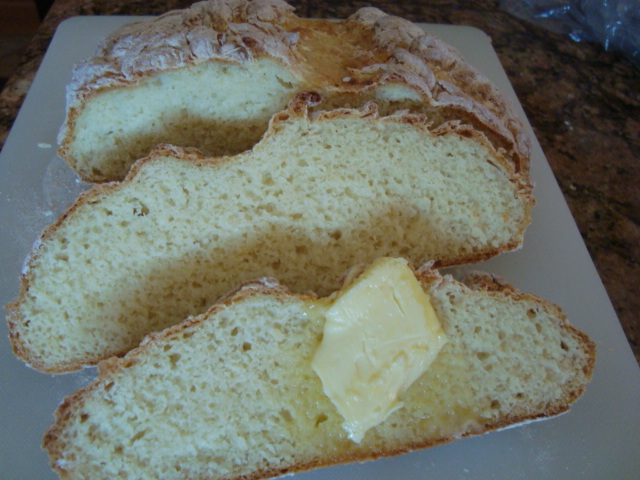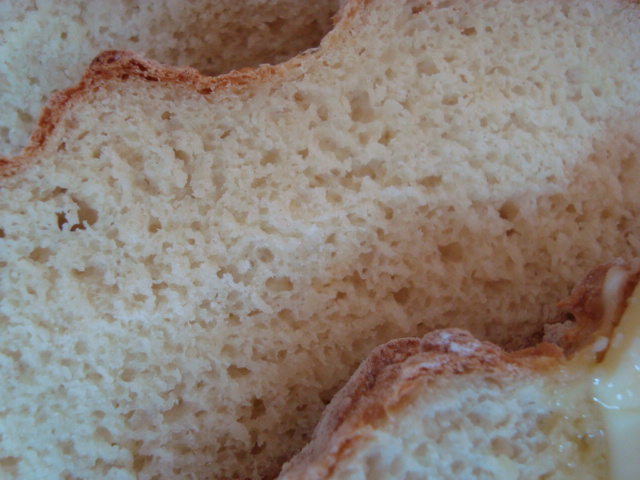 And a little added note of fun for today!  I haven't quite been together the past few days with worry.  Can't believe I did this..but here it is.
Too late now...guess you missed it : )
Watch out for the Leprechauns!  They can be real pranksters.
Have a great green day!
Sylvia