Sourdough Double Chocolate Soft Sandwich Loaf - bread or dessert?
Sending this to Yeastspotting [1].
Click here for my blog index. [2]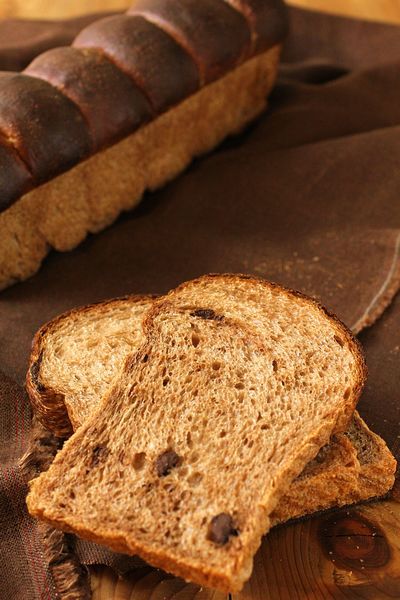 Made these when I was fighting the crazy "double chocolate croissant [3]" battle. Luckily these are not nearly as difficult, the procedure was similar to other sourdough soft sandwich breads I have posted about. Didn't even have to get dutch processed cocoa for it, the natural cocoa worked perfect, even though it did take extra time to knead the dough to full development. I bet dutch processed cocoa would work here too, if not better.
Another thing I noticed was that it proofed much faster than other similar loaves, I am guessing it's another side effect of natural cocoa powder too. Do keep an eye on it during proofing.
Sourdough Double Chocolate Soft Sandwich Loaf
Note: 19% of the flour is in levain
Note: total flour is 250g, fit my Chinese small-ish pullman pan. For 8X4 US loaf tin, I suggest to use about 270g of total flour. For KAF 13X4X4 pullman pan, I would suggest using about 430g of total flour.
- levain
starter (100%), 13g
water, 22g
bread flour, 41g
1. Mix and let fermentation at room temp (73F) for 12 hours.
- final dough
bread flour, 203g (I used half KAF bread flour and half KAF AP flour for a balance of chewiness and volume)
sugar, 38g
butter, 18g, softened
water, 137g
salt, 2g
egg, 24g
cocoa powder, 10g (natural or dutch processed)
chocolate pieces or chips, 20g
1. Mix everything but chocoate pieces/chips until stage 3 of windowpane (-30sec), see this post [4] for details. Add in chocolate pieces, mix in using low speed or by hand.
2. Rise at room temp for 2 hours, punch down, put in fridge overnight.
3. Takeout, divide, round, rest for 1 hour. shape as instructed here for sandwich loaf [5].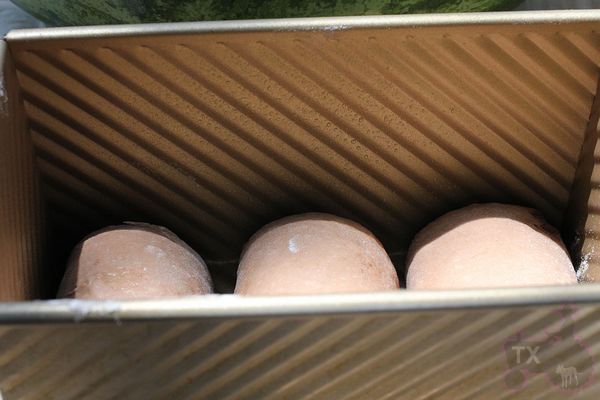 4. rise at room temp for about 4 hours. For my pullman pan, it should be about 80% full; for US 8x4inch pan, it should be about one inch above the edge. The dough would have tripled by then, if it can't, your kneading is not enough or over.
5. for sandwich loaf, bake at 400F for 45min, brush with butter when warm.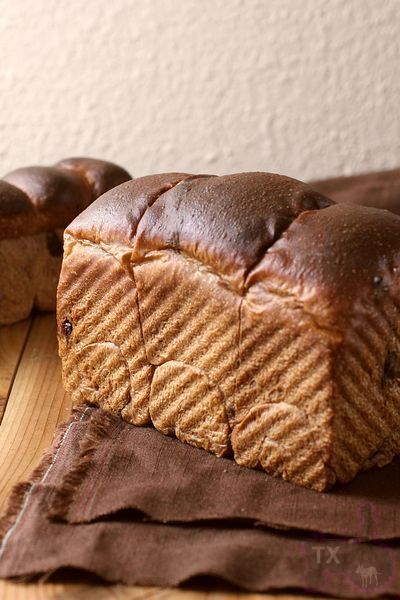 Soft and shreddy. The amount of chocolate chips/chunks was rather light, which is an effort to keep this still a "bread", rather than "dessert". You can certainly add more to satisfy your sweet tooth or chocolate craving.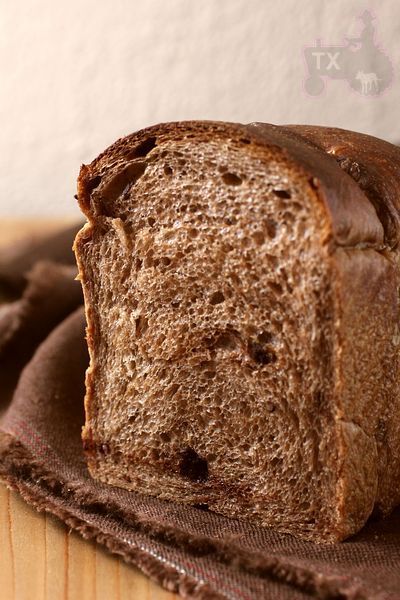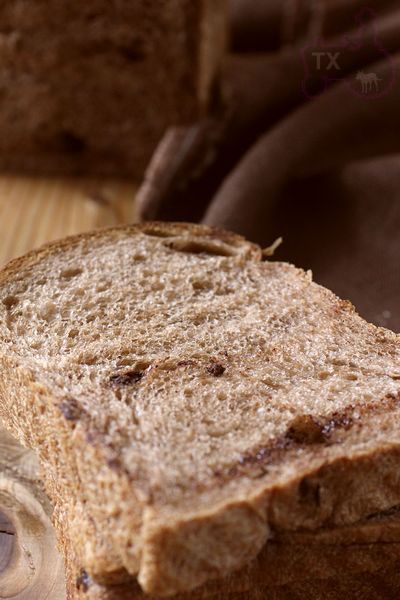 Made another one using a different mini sandwich tin (also bought from China), which took 6X55g of dough, came out equally well