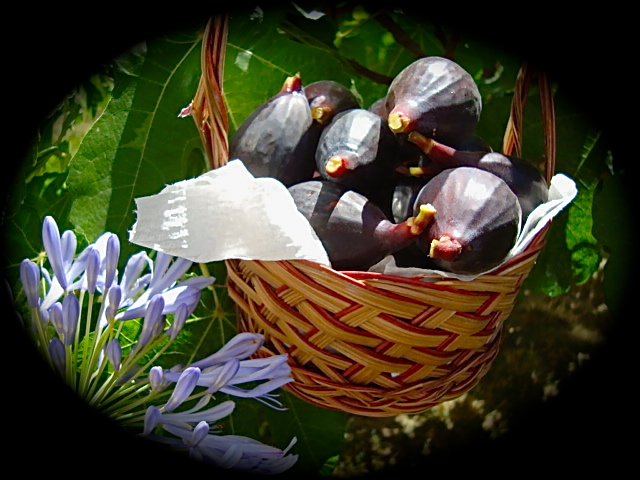 This sourdough focaccia if based on the excellent post,  for a 'sourdough raisin focaccia' by bwraith.  http://www.thefreshloaf.com/node/2581/sourdough-raisin-focaccia [1]
 I halved the recipe and adjusted the hydration to use all duram flour to mix with my regular bread flour sourdough pre-ferment.  It turned out very much to our liking, my husband ate 3 slices and said he liked it best with the goat cheese.  Thanks to Franko recent posts on using duram flour, I was inspired to bake a semolina sourdough focaccia today.  I knew my figs were not going to wait for my next wfo baking!
So for winging this recipe, it turned out quite delicious. 
                                       The focaccia is steamed oven for 10 minutes.  Placed in a 10" oiled pan.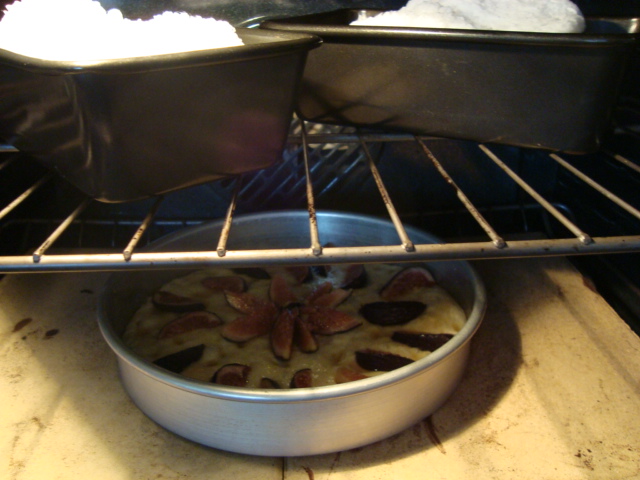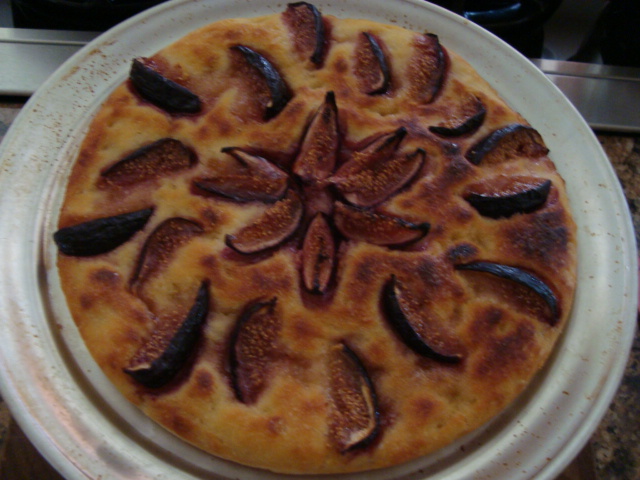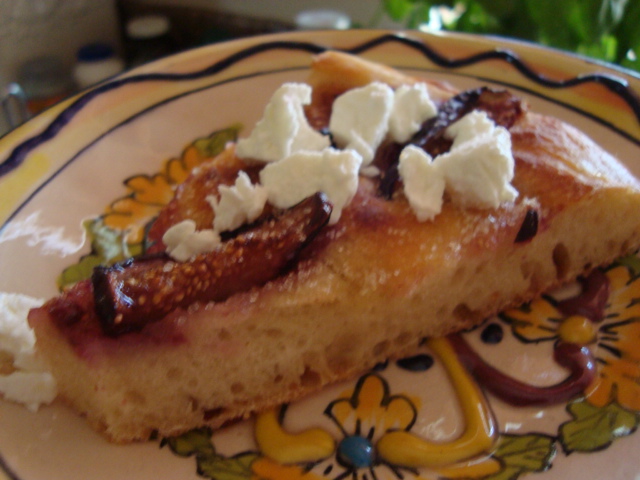 Happy Fourth of July!
               Sylvia