December 30, 2010 - 6:04pm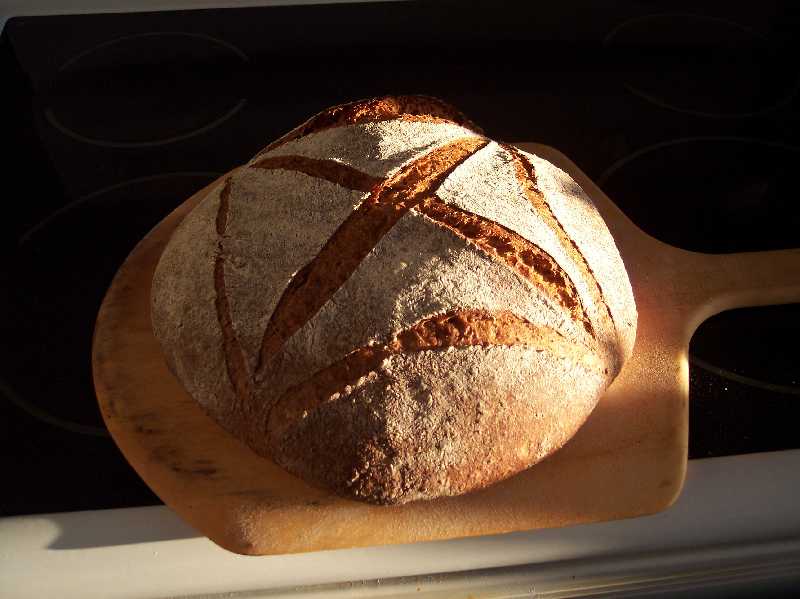 The Last Loaf of 2010
Earlier this month I made a trip down to Cowichan Bay to visit True Grain Bakery and to pick up 30K of Red Fife flour that I'd ordered for breadsong http://www.thefreshloaf.com/user/breadsong [1] a fellow B.C. Resident and TFL member, and myself. Cowichan Bay is a small, rustic seaside village with a fair number of various shops and restaurants lining the sea side of the main drag, and is a popular tourist stop here on Vancouver Island.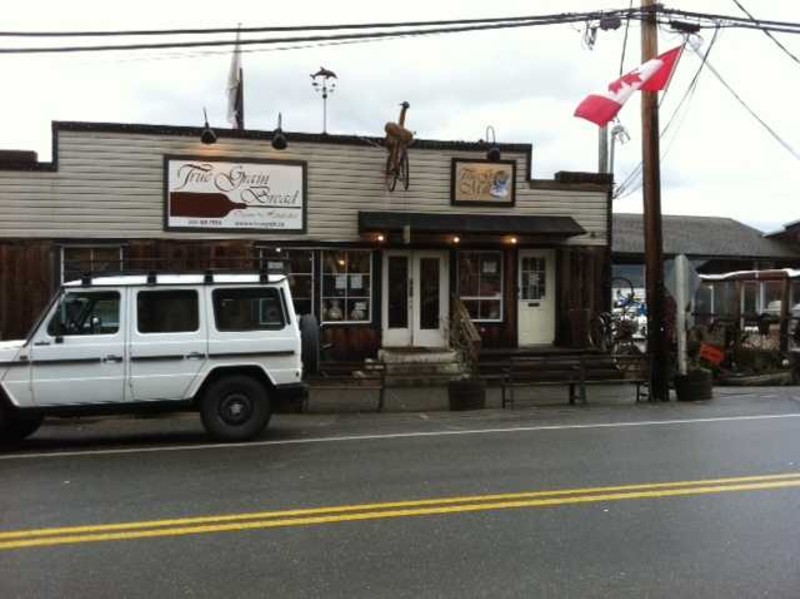 The bakery itself has a funky eclectic look to it that is totally in keeping with the general ambiance of the village, with lots of bric a brac and paraphernalia decorating the walls. The staff were all very helpful and friendly, greeting me almost as soon as I walked through the door. When I told them I was there to pick up some flour that I'd ordered, the miller himself came out from the adjacent mill room with our flour and thanked me for the order, and asked if there was anything else he could help me with. Two weeks earlier I'd sampled some of their fabulous Christmas cake at one of our local craft fairs so I asked him to put one of those on the bill as well. After I'd settled the bill I asked if I could take a few pictures of the shop while I was there. He told me that'd be fine and allowed me access to the mill room so I could get a few shots of the mill setup.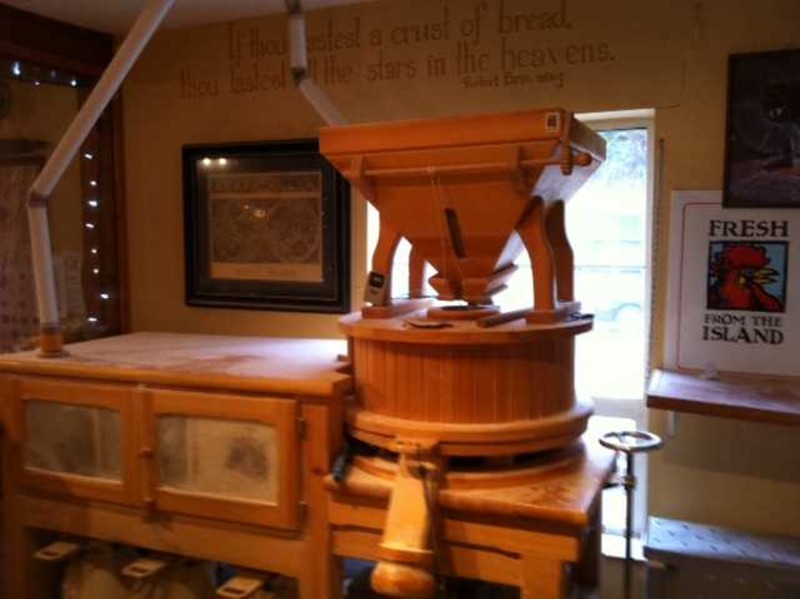 I took a few photos of the bread display as well, but by now the small shop was filling up with customers, making it difficult to get any decent closeups of the breads. I can tell you that from what I saw of the breads it's all very good looking product, obviously made with a lot of skill and attention to detail.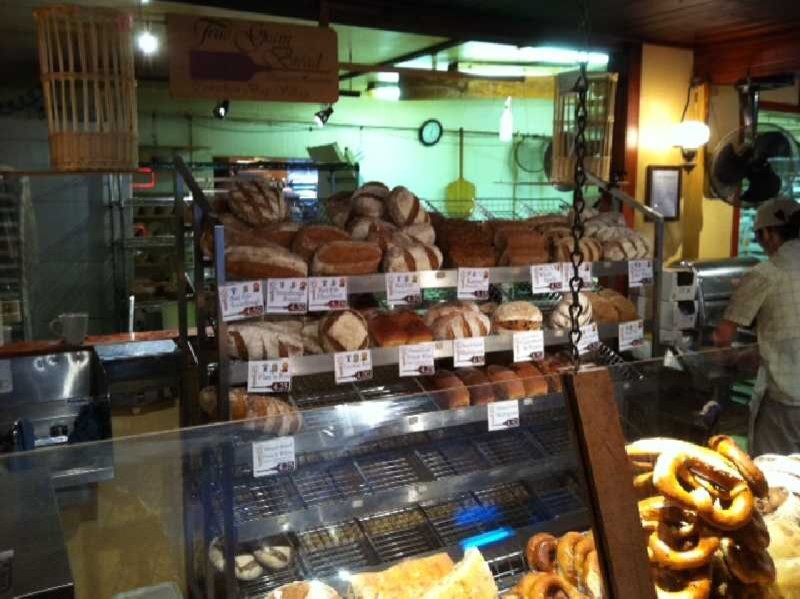 I'm looking forward to my next visit to True Grain,which will probably be in early Spring 2011, depending on how quickly breadsong and I go through our flour. Hopefully I'll be able to get some pics of the production area and the ovens at that time.
When breadsong and I were messaging each other to set up the arrangements for shipping and payment for the flour, she raised the question of whether the 75% sifted RF that we ordered would be considered a high extraction flour. At the time I wasn't entirely sure as I've never had occasion to use it either on the job or at home. After a quick search I found that high extraction flour lies between 75% and 100% . The best information I found was on Joe Sloan's 'Hamelman Challenge' Blog where he explains what high extraction flour is exactly and provides a conversion formula so that you can blend your own.
http://hamelmanchallenge.blogspot.com/2010/06/tech-note-high-extraction-flour.html [2]
I've also noticed since then that Hamelman provides a description and formula as well in his side notes to the Miche recipe.
I sent breadsong the link and she ran the numbers through her Exel spreadsheet and sent me the results the next day. Darn good teamwork I thought.
Now that I had the information I needed I was finally ready to make a bread from Hamelman's book that I've wanted to make for a long time which is the Miche, Point a Calliere. This mix being a first run of the formula, I stuck as closely to Hamelman's recipe and instructions as possible, the major exception being that I built the levain over a 3 day feeding rather than 2 as the recipe calls for. One thing I've noticed since using the Red Fife is that it doesn't take quite as much water as regular bread flour to get a nice supple dough that's easy to work. In this mix however I stayed with the indicated overall hydration and made some minor flour adjustments during the second phase of the mix to achieve a very soft but cohesive dough that could be further developed through the fermentation and folding to follow. In total, I did a stretch and fold 4x over the course of a 2 ½ bulk fermentation,which gave it enough strength to hold a low profile shape after molding. The final proof was just a little over 2 ½ hrs and the dough weight before baking was 1.654kg /3.6 lbs and 1.371/ 3.0lbs after baking, a difference of just over 17%. The oven was steamed using Sylvia's method, and baked on the stone for 20 minutes @ 440 before removing the steam tray and rotating the loaf. Then another 30 min. @ 420 and 15 more minutes with the heat off and the door slightly open. Big loaf, long bake. I left the loaf wrapped in linen for 20hrs before I took the first slice just to let it settle and for the flavours to ripen. This bread is definitely not lacking in the flavour department, with a good sour tang, but the rich wheat taste of the Red Fife predominating overall. The crumb is chewy with some semi large holes and the crust is nice and crackly. This is one of those breads that doesn't need anything else with it to fully enjoy, but a slice of cheese or sausage, maybe a bowl of soup and a glass of red wine wouldn't take anything away from it either. Hmm, I think I just came up with what I'm having for a light dinner tonight. Some crumb and crust photos below.
Hope everyone at TFL has a Happy New Year, and all the best for 2011!
Franko