February 28, 2010 - 10:36pm
Curmudgeon Proth5 baguettes
Pat, who has is enduring earthquakes, tsunami warnings and, worst of all, no access to bread baking this week shared with us the thought that having some bread to critique might lift her spirits. What better bread than that made from her own baguette formula?
In anticipation of Pat's need, I baked a couple baguettes this afternoon. For the formula, see Baguette crumb - 65% hydration dough [1]. I used some leftover levain with the G. Rubaud flour mix to seed the levain. The rest of the flour was KAF European Artisan-Style flour. This is a supposedly the same protein content as KAF AP flour, but it always seems to absorb a bit more water than AP. I didn't add any extra water, so the dough was quite dry - not even tacky after a couple stretch and folds in the bowl.
So, Pat, have at it.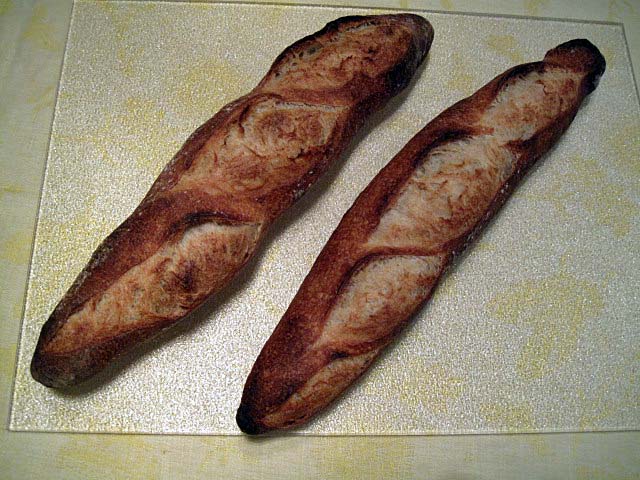 The baguettes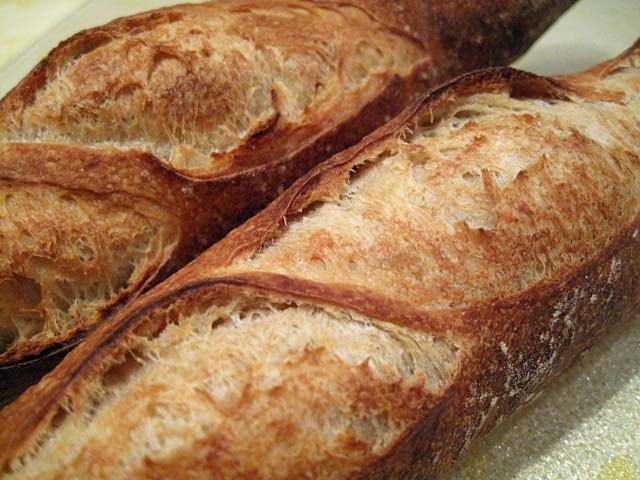 Grigne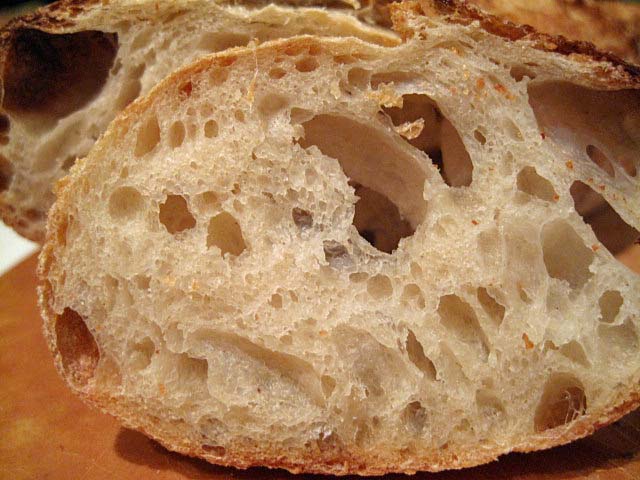 Crumb
The crust was deliciously crunchy and sweet from the caramelization of a bold bake. The crumb was chewy with a nice, baguette flavor, but the taste of the tiny fraction of whole wheat flour used in the levain was discernible. It seemed a bit "out of place." However, this didn't stop me from consuming half a baguette with dinner.
David