December 12, 2008 - 11:12pm
I've tried an awful lot of toys and tweaks in my quest for better bread. But Eric's (ehanner) claim that he doesn't see any benefit to using a baking stone and the recent post asking about La Cloche versus a Dutch oven got me thinking: Each new trick I've learned about has been added on top of all the other tricks I've adopted. It sounds like what happens with government programs - If the one we have isn't doing the job, we don't trash it or improve it. We just create a new one to run beside the old one. I call it "Planning by Acretion."
Sooooo ... I made a batch of Anis Bouabsa baguettes. I made them more highly hydrated than usual - about 80% hydration, rather than 75%. I used the same method of mixing and fermentation as usual. They proofed for 45 minutes. They were so slack, I didn't even try scoring them.
Now, here's the big difference: I did not use a baking stone. I did not humidify the oven. I baked on a heavy sheet with parchment, and I covered the loaves with a cheapo aluminum foil baking pan for 10 minutes at 500F, then baked at 480F for another 15 minutes.
Like this ...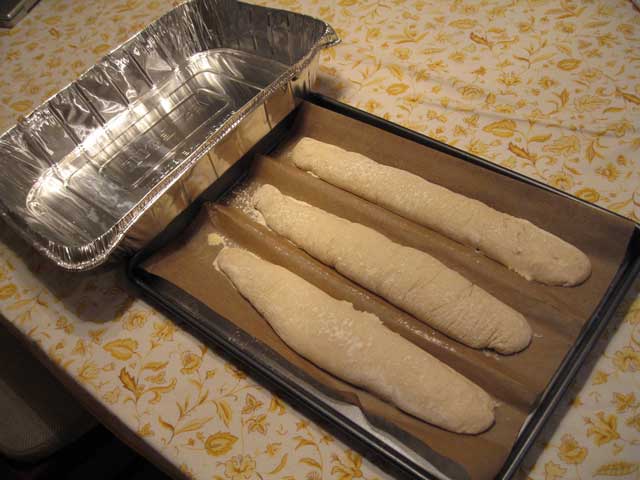 Fully Proofed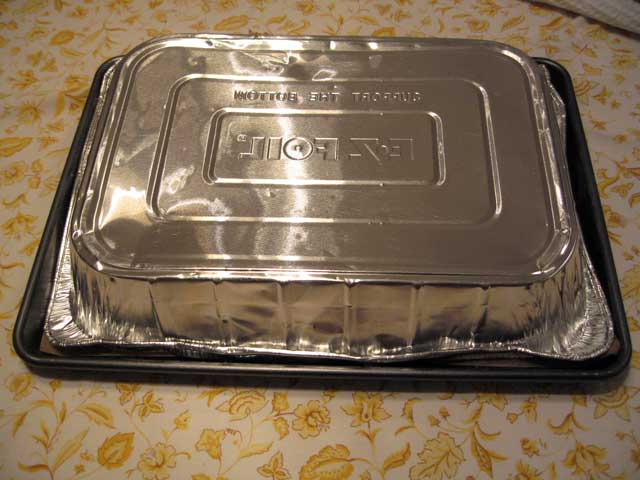 Covered and ready to go in the oven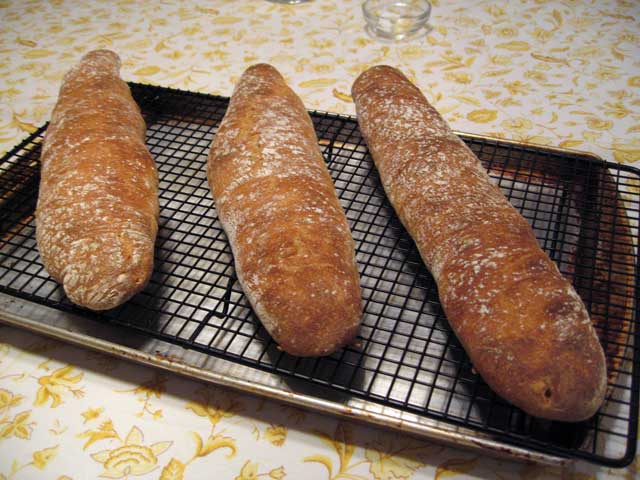 Baked and cooling
I'll add a crumb photo later.
Pretty nice results, I'd say. Certainly worth more trials with different breads.
On the other hand, there are other things that I would never want to make without my 7 quart Le Creuset enameled cast iron pot. For example, tonight's dinner.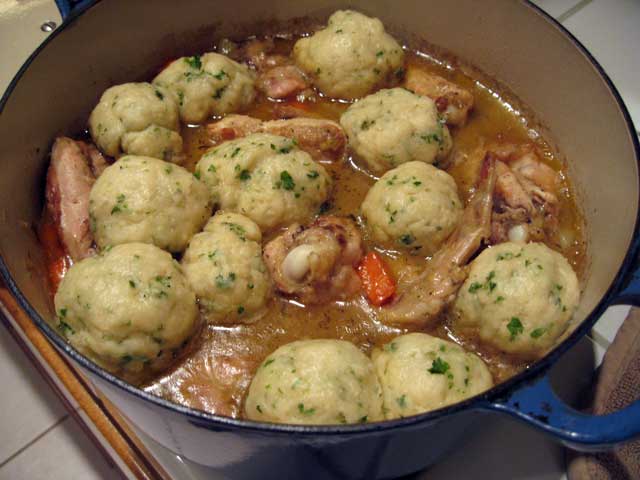 Chicken & Dumplings
David