Making breakfast for the kids today, I noticed a striking resemblance between the shape of the cinnamon toast and our home state: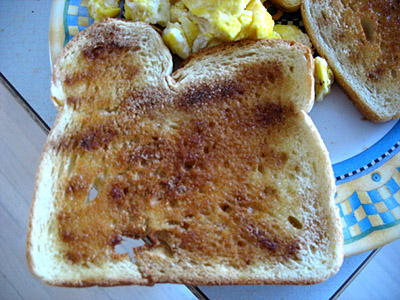 Heck, it even has holes near where Crater and Klamath Lakes should be.
Yes, I confess: this is cheap, store-bought white bread. Give me a break, it is Friday, alright? More fresh, home-made bread will be in the house soon.