Now my second post of a bread from the Kingdom Bakery videos.  The prior was for a polenta based bread.  And his method of mixing and folding this dough had me curious enough.  Also this employs a poolish, something I hadn't done before with ciabatta, as it was always either biga or levain.  
A third curiosity for me is the low hydration.  At 73% this is certainly the lowest hydration ciabatta that I've ever made.  And it all went along smoothly. Of course with learning my way though this.  
I would have rather had shorter length loaves, but that will be corrected, along with other minor corrections, the next time.  I already like this method and formula.
A very soft crumb, and an extra-crunchy crust.  Just what I like!
Ed. The dough is actually 76% hydration with the consideration that the oil is a liquid and is to be included in the overall hydration.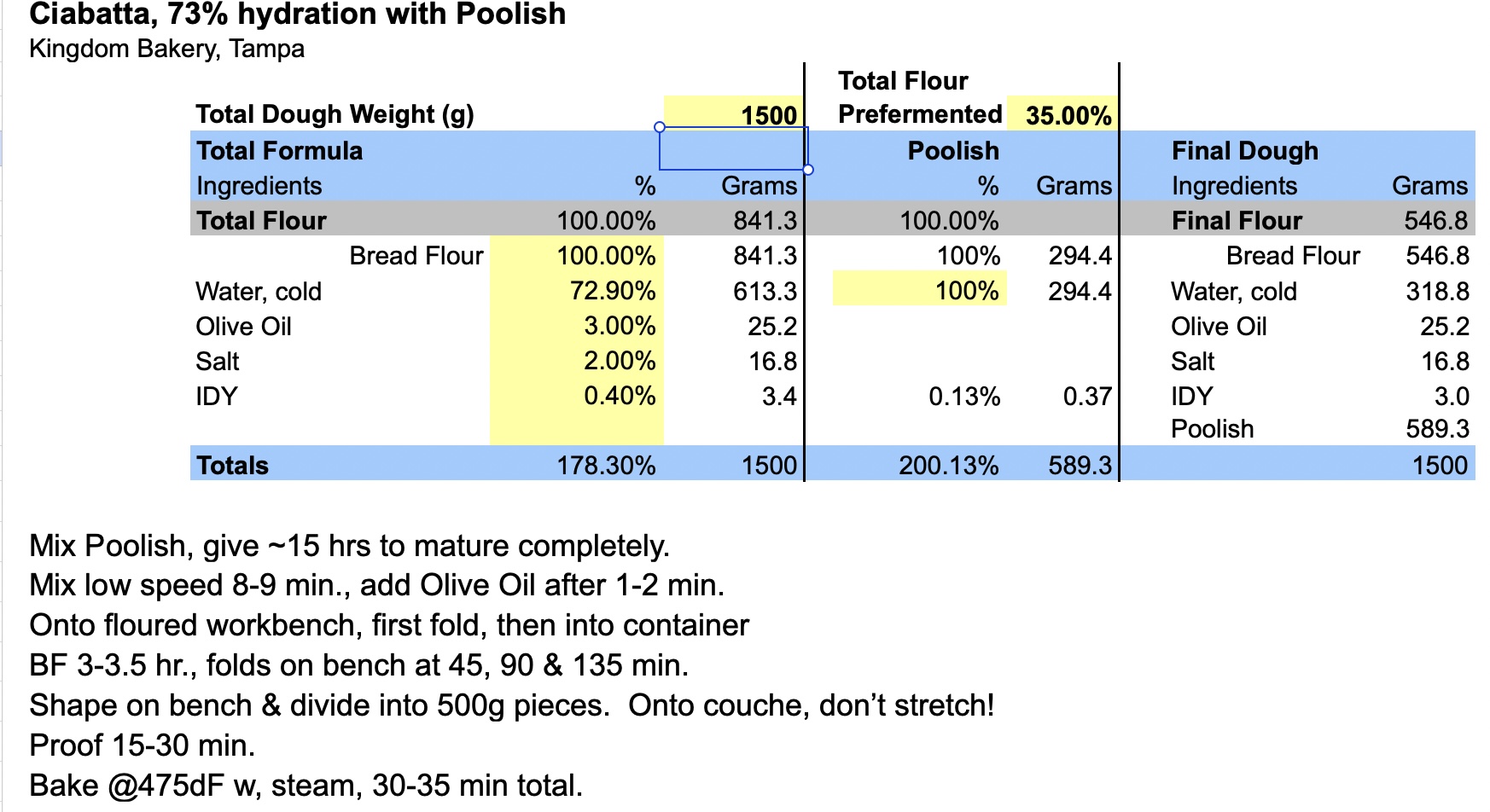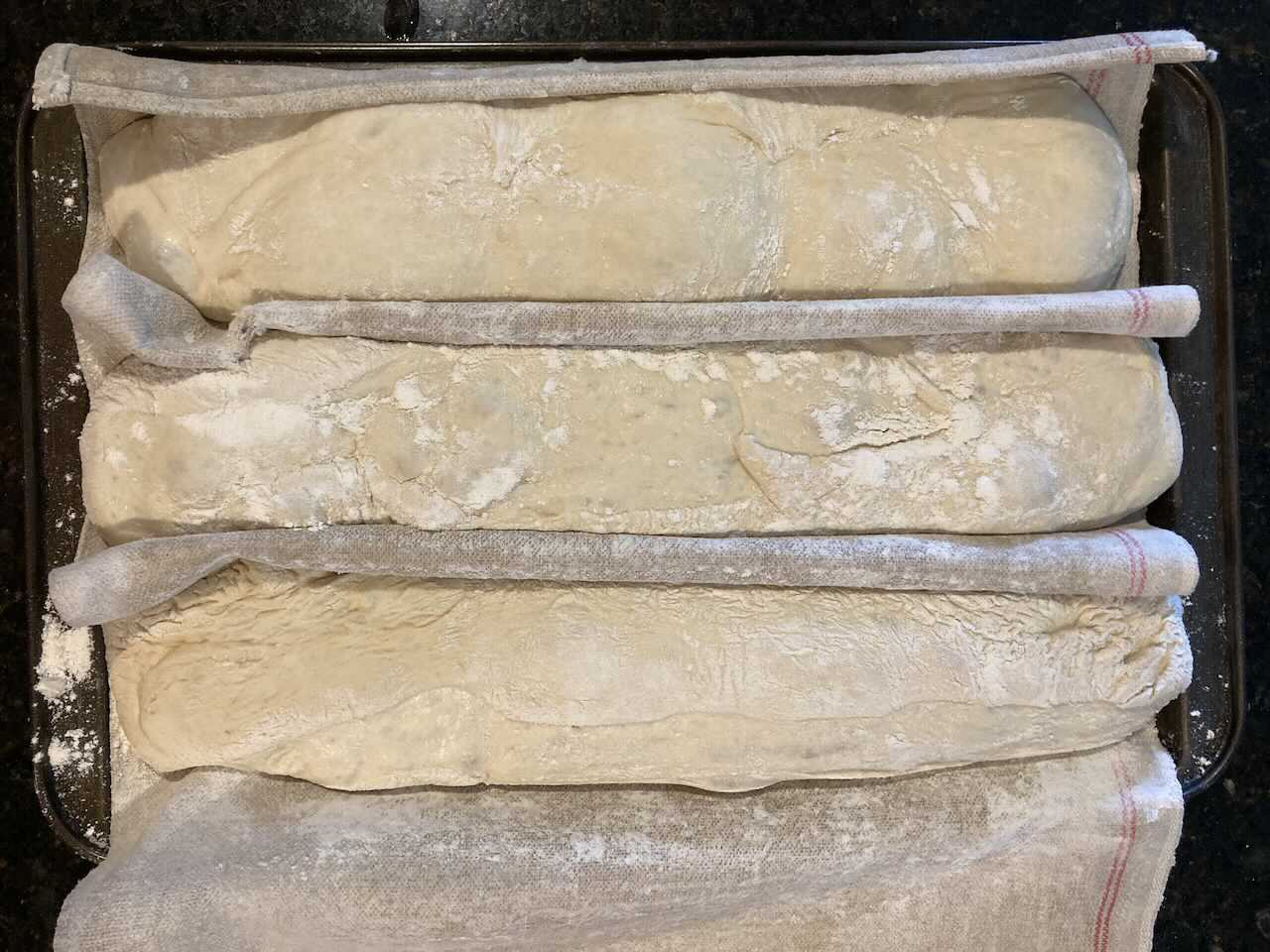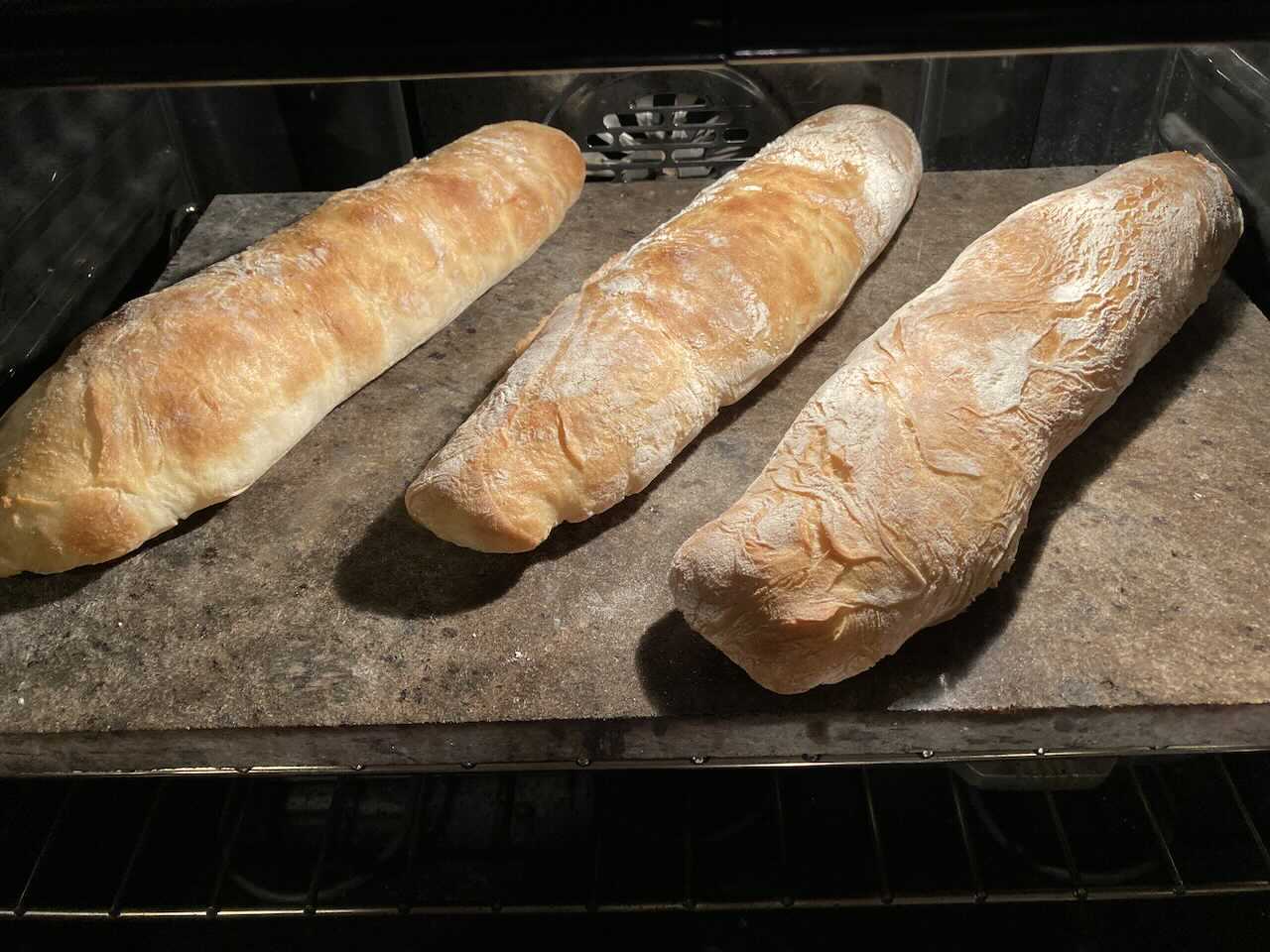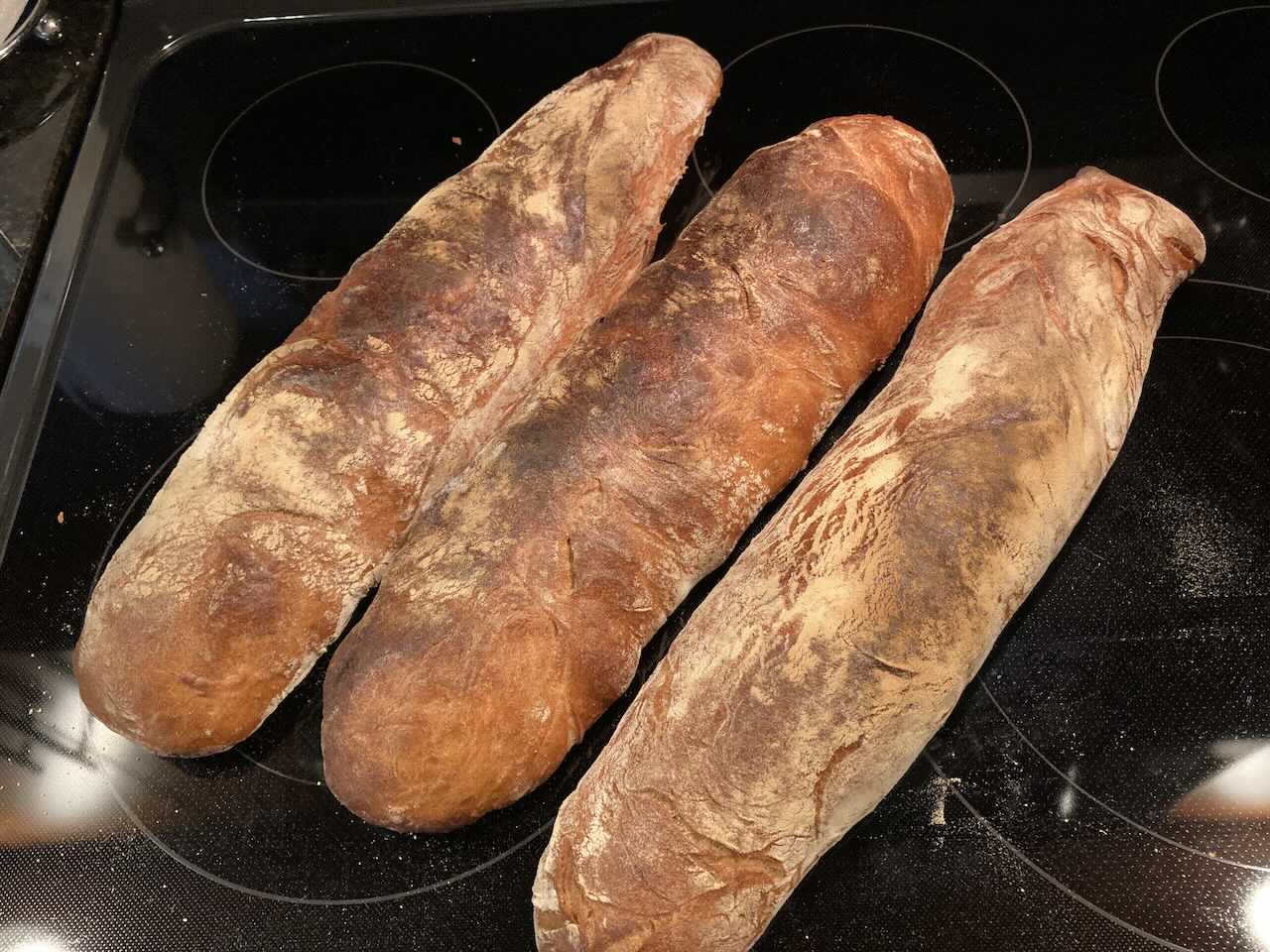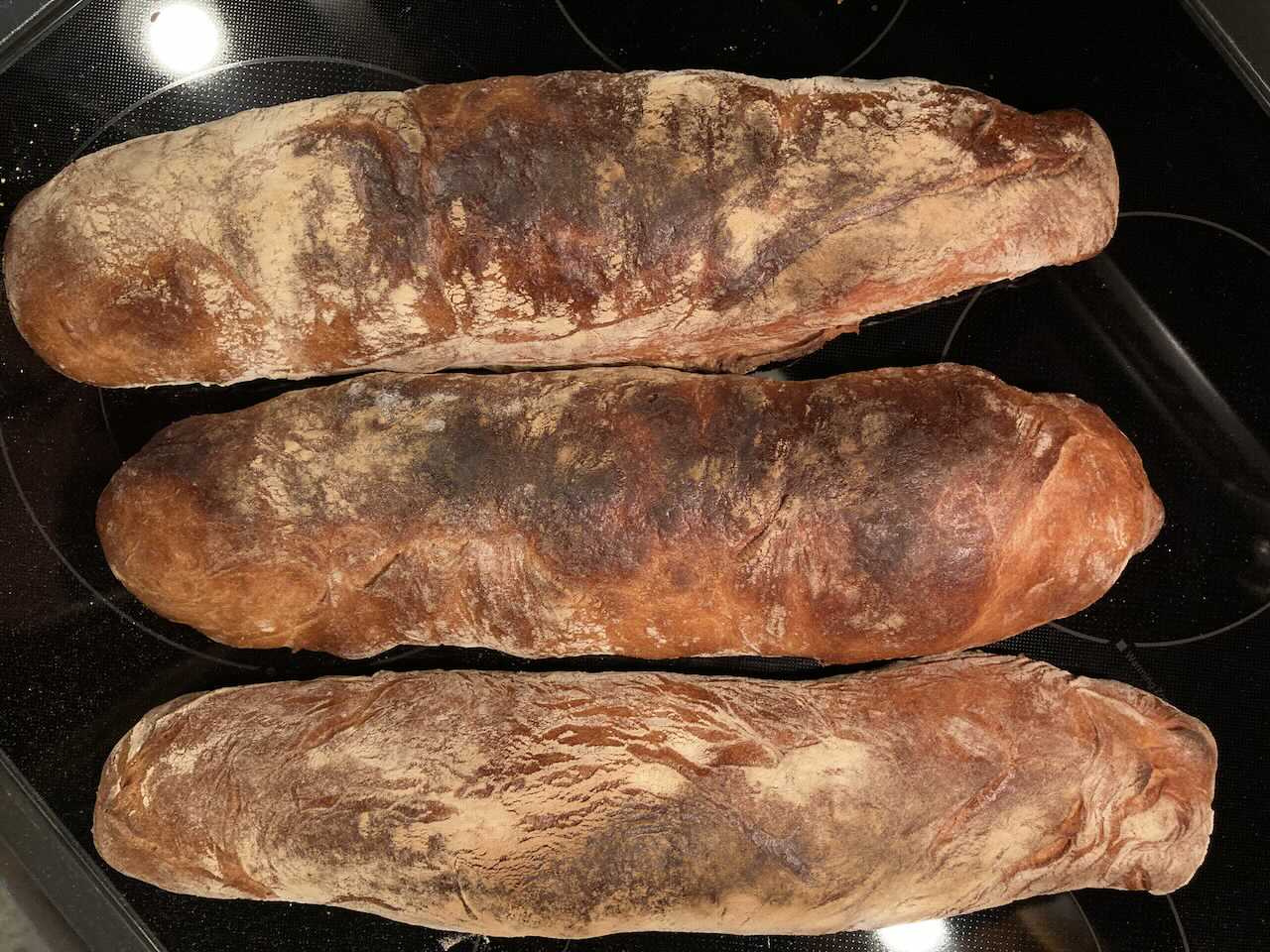 500g x 3 ciabatta loaves