September 3, 2016 - 2:43pm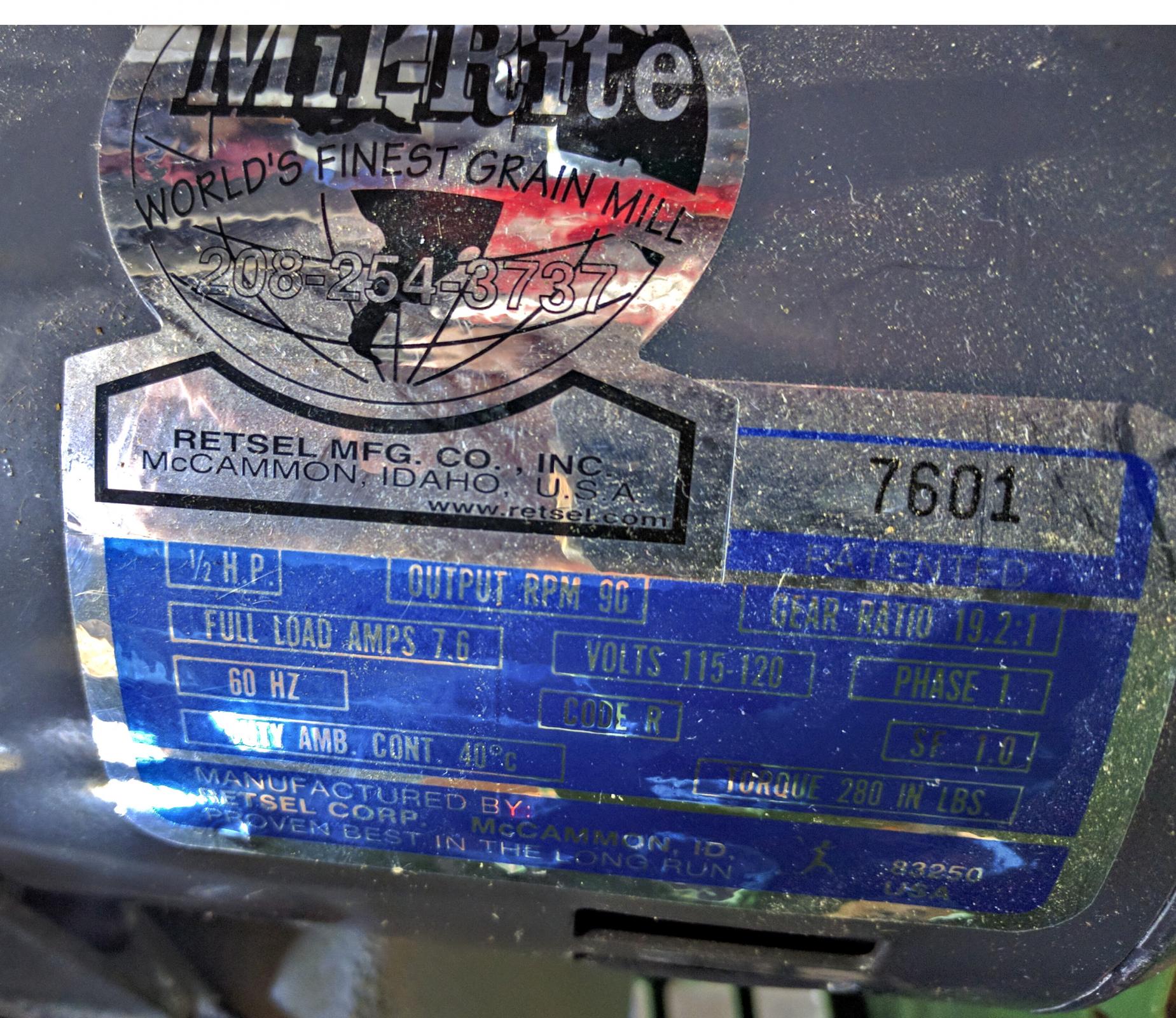 I was given a used Mill Rite, and I'm not sure how old it is or what model it is. 
I wanted to buy some parts for it, but I can not find this model.  
The product on the Retsel website is 1/4HP and 40 RPM, and the one I have is a 1/2 HP and 90 RPM. 
From the pictures online they look the same..  
Any Retsel expert around who could help me shed light on this?

A