February 20, 2007 - 7:42pm
This past Sunday I made enough dough to make four loaves of  bread using Daniel Leader recipe for San Francisco Sour dough.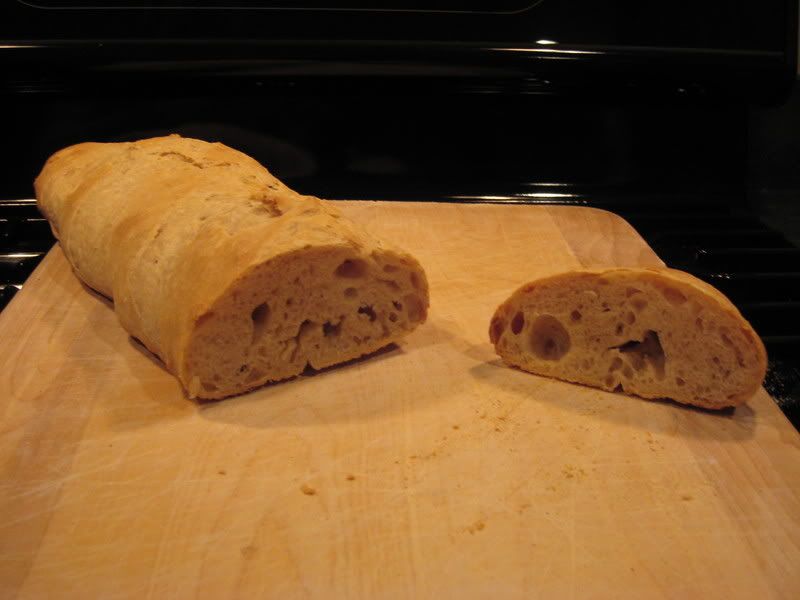 This first photo is one of the two loaves I baked tonight, the dough having been in the refrigerator for two days.  The crumb was open and the sourness buildup wasn't significant.  Lousy photo but the coloration was browned well, I  lightly sprayed the loaf with water then slashed, there was some tearing on these loaves from oven spring as well.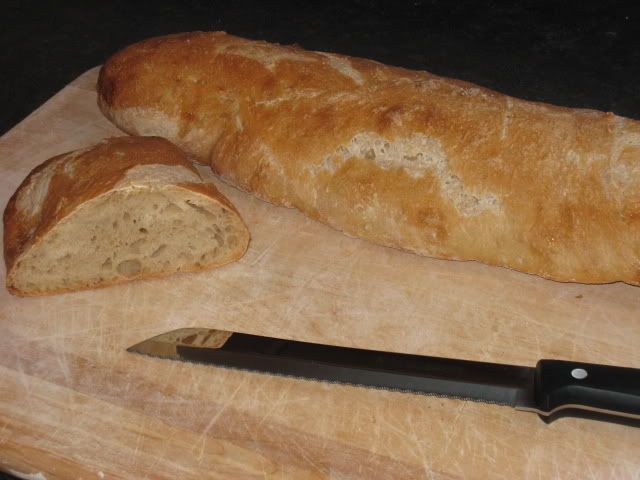 On the Sunday batch I used a glaze of one whole egg with a little water and a dash of salt. The coloration was nice and the crust was chewy instead of crisp which seemed to bring out more flavor. The glaze gave a nice texture and something I would like to experiment more with, maybe using just egg yoke. Even though the wash moistened the crust and I slashed the loaf.  It expanded out the slashes and tore along the side.